Optimizing the workflow with Electrolux solutions
After the positive results of the new catering formats opened by Conad in the Perugia, Corciano and Viterbo stores, the Conad of the Pianeta Cospea Shopping Center in Terni has also chosen to engage in this successful trend by opening the "Casa Conad", a concept of quick service gastronomy equipped with Electrolux Professional solutions, visible to all.
The choice is highly appreciated by the customers as well as the public of the shopping center. They appreciate the menu offering (from appetizers, first courses, fried foods, pizza and coffee) in combination with the evening happy hour.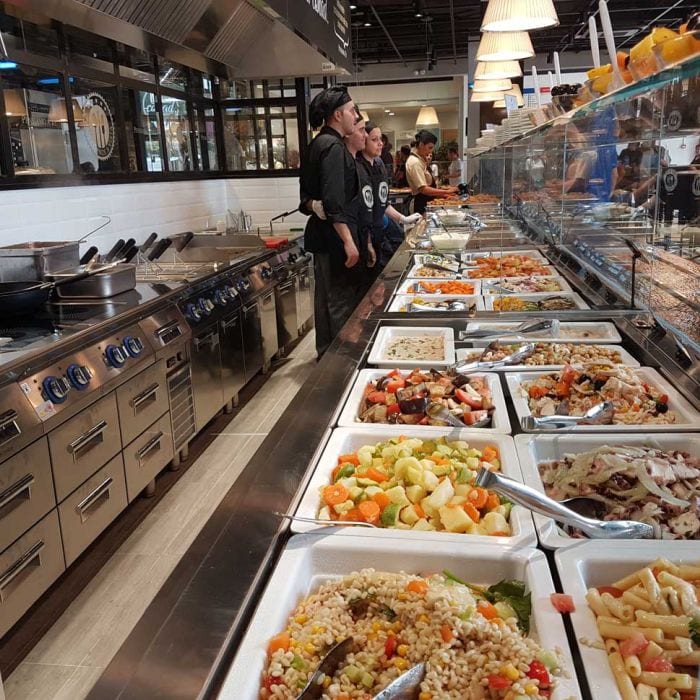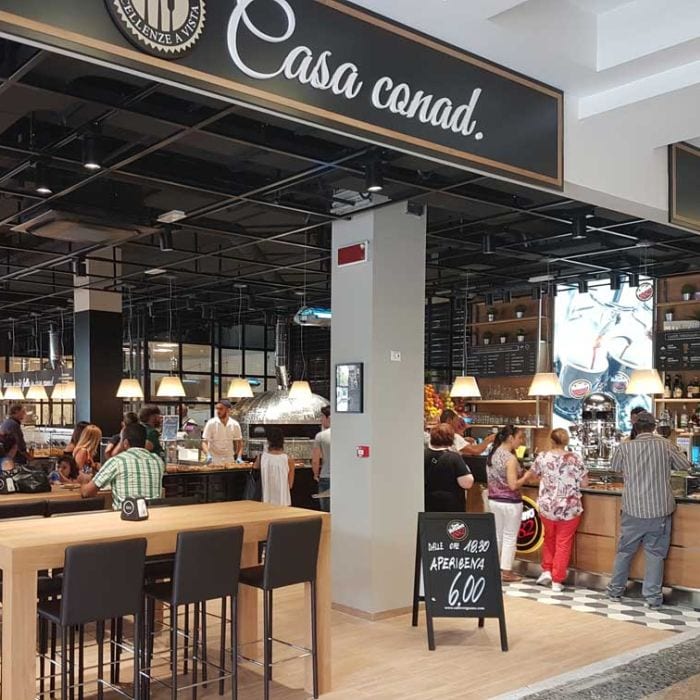 "Why Electrolux Professional?"
Casa Conad commented:
"There are many reasons why Casa Conad chose Electrolux Professional solutions: Design, Innovation & Efficiency, Sustainability and Reliability."
List of installed equipment:
There are many reasons why Casa Conad chose Electrolux:
Design: working with a visible kitchen it was necessary to install equipment that in addition to being functional is also "beautiful" to see. In this way, the equipment becomes an integral part of the furniture itself.
Innovation & efficiency: the innovative technology of the Electrolux Professional solutions, such as the integrated Cook&Chill system (oven / blast chiller), allows the chefs to optimize the workflow in the kitchen, to have a modern restaurant with simultaneous cooking and express service.
Sustainability: Electrolux Professional solutions are designed to consume the minimum in terms of water, energy and detergents, with low emissions. Features highly important in the ovens, as well as in the refrigerated cabinets / counters and even in the dishwashers chosen by Conad.
Reliability: at 360°, not only regarding the equipment but also, being able to count on the constant presence of the Electrolux Professional agency, Forzanti that has followed the project from the beginning. An activity carried out with professionalism: from the definition of the correct layout to maximize the efficiency of the space in full compliance with the hygiene regulations, to the installation of the equipment and then continuing in the after-sales activity providing immediate intervention if necessary.
Give a look at our solutions, you may like them!
Casa Conad
2019-01-29T11:59:52+02:00