Jonas Karlsson, Northern Hub Logistics Manager, Finished Products, in Ljungby writes this article to share great insight into one of the many warehouse projects being undertaken across our Logistic Hubs.
It's a story with all the right ingredients – digital transformation, continuous improvement, operational excellence and The OnE approach.
A warehouse is usually understood to be an area where products are stored in traditional racking installations and moved by forklifts manually. However, the Northern Logistics Hub in Ljungby, Sweden looks a bit different.
Here, the actual racks move, and a lot of the products are picked from the racks in a completely autonomous way. Coming up with such an innovative and new solution is second nature to strengthen Operational Excellence by increasing the level of safety, productivity and capacity.
The most recent innovation project has been to invest in a dynamic racking system to utilize the floorspace in a more efficient way. The new installation also allows the loading bay to be extended to provide a safer work environment.
With this massive improvement, the storing capacity for the area was increased by 70%. It´s the same type of racking as in the past but on wheels, moved on a railway and controlled by the operator with remote control.
Thanks to this project, many of the products that were previously stored in external sites, have now been moved back "home" to our own facilities. This installation is set to be proposed as Best Practice within our Hubs community and will be evaluated at other Hubs and sites as well!
The Northern Hub is also equipped with a fully autonomous crane warehouse which holds 3,100 machines and – when the rest of us are sleeping – the crane warehouse moves products around by itself, ensuring everything is stored in an optimal location.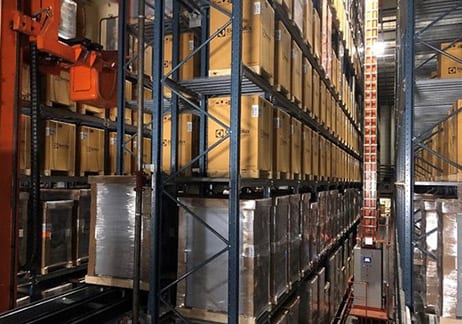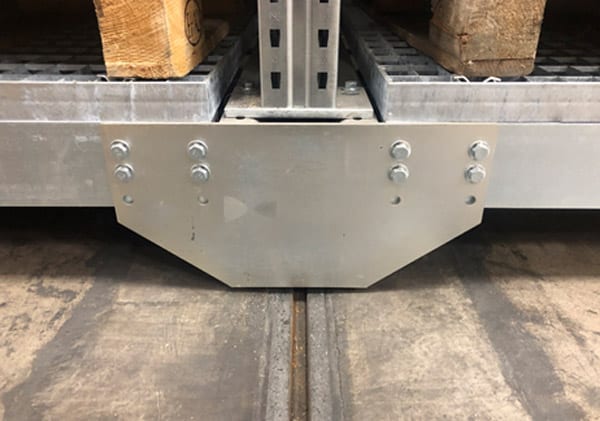 In addition to the machines, a lot of the smaller accessories are stored in an automatic vertical warehouse. Regardless of whether the product is in the dynamic racking system, the crane warehouse or the automatic vertical warehouse, they are all fully integrated digitally making a digital flow from customer order up to the point of loading and invoicing.
Even the picking list is sent digitally to the warehouse employees who have integrated tablets in their forklifts – then we use mobile printers to print the labels for outgoing goods just when we need them at the loading bay.
A team of nine operators divided into two shifts take care of the daily activities in order to serve our markets across Food, Beverage and Laundry solutions shipped around the world.
Kristoffer Georgsson – Northern Hub Warehouse & Distribution Manager, Finished Products – adds that:
"the warehouse team is an important part of continuous improvement projects and, without their knowledge and flexibility, we wouldn't have succeed in the way we did."

"In fact, during all these projects and improvements, we haven't stopped serving our customers for a single workday," Georgsson says with pride.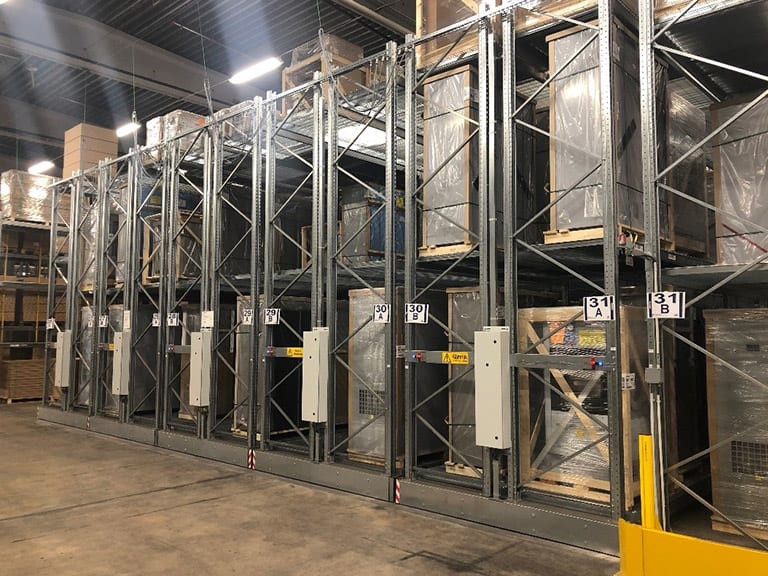 All products across Laundry, Food and Beverage are stored in the same facility and handled in the same way with the same processes – not only operationally but also system-wise.  Shipments for countries within Scandinavia are also distributed with the same set-up.
If we think about an overall picture of how our processes, within day-to-day activities, exemplify The OnE approach, this project – together with many other activities carried out in the Logistic Hubs – is a perfect example since, regardless of product category, we manage it all in the same way.
The warehousing team of Finished Products at Northern Logistics Hub is prepared and excited for the future – it's an exciting place to work with many new opportunities to further develop and invest in automation, innovation and digitalization to further strengthen Operational Excellence and support the profitable growth of the business.
Innovation, automation and digitalization – what's not to love about the Northern Logistics Hub?!
2021-03-17T17:59:28+02:00