Shared laundries in apartment buildings reduce emissions by around 26% compared to domestic machines installed in individual apartments.
The sustainable advantages of transforming the household laundry chore into a social experience were discussed at a recent event in Gothenburg – home to Professional's Future Laundry Studio, which is part of a unique, long-term research project.
The Laundry Studio was inaugurated in 2016 as part of the HSB Living Lab, at Chalmers University of Technology.
This apartment block is home to around 30 residents and doubles up as working laboratory where everything from social behaviors to technical features, materials and use of energy are analyzed in order to find smart, sustainable solutions for future living. You can take a virtual tour here.
It's been a hot-spot for hundreds of visitors to date, from government representatives to research groups. And, with the Laundry Studio situated at the building's entrance, it's a great brand-builder too.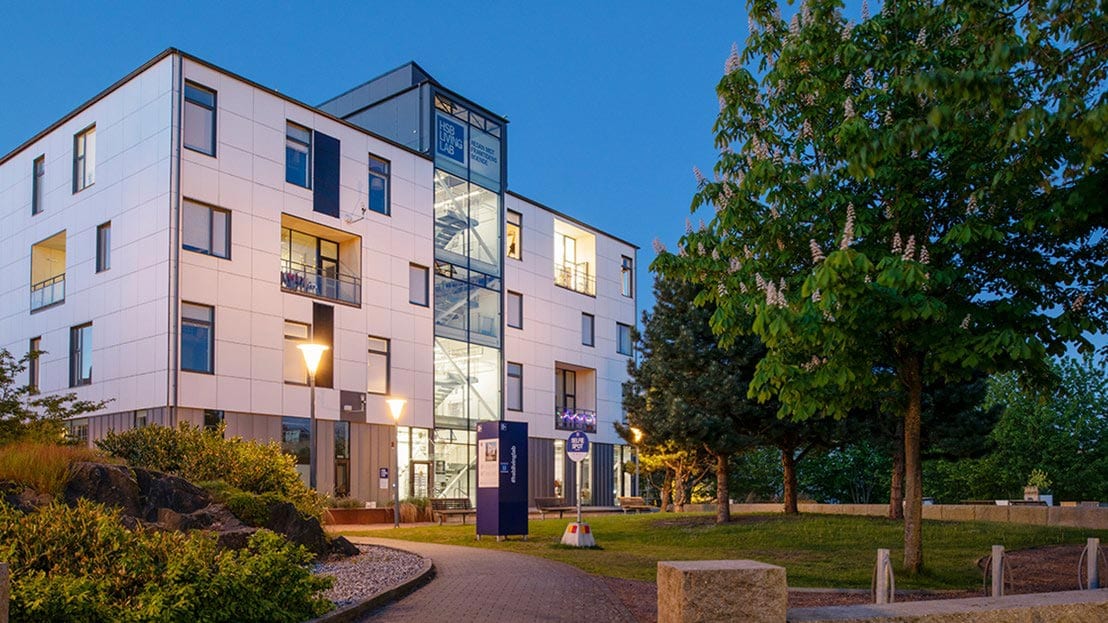 Given the 10-year project is now at the half-way stage, a 24-hour event, that ran April 15-16, was a fitting opportunity for partners, including Electrolux Professional, to share insights to a wider audience – over 1,500 people tuned in to watch.
Professional colleagues took part in three webinars that delved into the energy efficiency of laundry rooms, shared economy and benefits for residents as well as the sustainability perspective for housing associations.
Sharing is caring – and way better for the planet
Washing habits have been analyzed, centering on how behaviors can affect the environment and the opportunities that exist to make these behaviors more sustainable.
Research has examined the environmental impact of shared laundries in apartment buildings and concluded they reduce emissions by around 26% compared to domestic machines installed separately in apartment.
"The larger  environmental footprint when all apartments being equipped with their own machines is a call to review laundry behavior at large," says Peter Sundqvist, Sales Manager Apartment House Laundry, who represented Electrolux Professional in the webinars.
"And an inviting laundry space, like our studio, has a greater chance of being well frequented."
The results and more can be founded in the paper 'Sharing is Caring' which was recently published in The International Journal of Life Cycle Assessment, written by two researchers from Chalmers who collaborate with The Research Hub.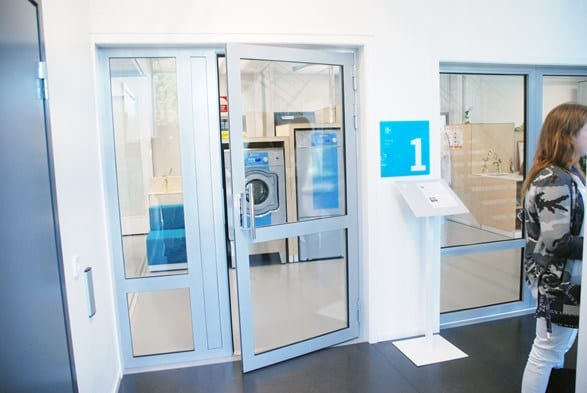 Knowledge for future-proof laundry solutions
Indeed, the Laundry Studio forms part of the Research Hub by Electrolux Professional, which focuses on enhancing innovation and research, as well as collaborating with academia and external research centers.
"Our commitment to HSB Living Lab is an important investment we make to strengthen our innovation network, identify talent and gain knowledge to create a more sustainable future," says Marius Stücheli, coordinator for The Research Hub in Sweden.
"These issues are becoming increasingly complex and interdisciplinary collaborations are needed, which is why we connect engineering with environmental and behavioral sciences to be able to make our future solutions even more environmentally friendly."
Swedish speakers can capture action from the event here on YouTube.
About HSB Living Lab
A unique research project where researchers collaborate with the municipality and business community. Students and guest researchers reside and become part of the research themselves with the aim of finding smart, sustainable solutions for the housing of the future.
More than 2,000 sensors measure and provide information on such things as opened refrigerator doors, water consumption and thermal flows. These measured values become the basis for conclusions that can facilitate innovations for future housing. Visit the website here.
Our pioneering 'laundry lab' opens its digital doors, sharing real-life research on washing habits
2021-04-23T22:17:19+02:00