A guaranteed culture of safety

Electrolux Professional delivers reliable, impartial, world-class safety, shown by its concrete and measurable commitment to health and safety.
Growing healthy, working peacefully, feeling secure, and being protected.
Safety is not a nice-to-have option when it comes to feeding them.
Infants and children aged five and under are at increased risk for complications from food poisoning.
At Electrolux Professional we want to protect you, your children and your family by staying on top of food safety. Our Foodservice solutions avoid the spread of bacteria causing food poisoning along the entire food chain, from preparation to handling and storage.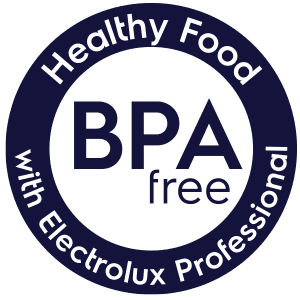 At Electrolux Professional we invest up to 1 million € per year for third party certification. 
Third party certification clearly shows our commitment to ensure reliable, impartial and world-class safety.
We are at the forefront when it comes to setting the Safety and Performance standards at national and international levels, actively contributing to enhance the safety and energy saving requirements of the products on the market.
Our imperative at Electrolux Professional is to protect you and the people you love by minimizing the risks of infections.
Hospitals, nursing homes and other healthcare institutions are at high risk for infection. 
To ensure maximum safety, our Barrier Washers are equipped with the unique "hygiene watchdog": combined with an effective Laundry Cycle Management, it guarantees 100% safe hygienic linen at all times.
Health Care
Healthy and safe workplaces are fundamental to achieving productive work and high quality working lives.
At Electrolux Professional safety is on everyone's agenda, being a component of every project and involving all company functions, as well as external partners and stakeholders.
The objective is to protect and improve workplace safety achieving the "zero risk target" in all plants and manufacturing sites worldwide.
Culture of safety
2016-05-23T08:40:23+02:00