As a manufacturer with operations around the world, we try our best to help local communities wherever we can. So, when UK charity, Off The Fence, reached out to us in summer 2017, we were instantly eager to find out how we could help.
The organization has been working with homeless people in and around Brighton for the past 20 years. The city, located in South East England, is second only to London when it comes to cities in the Britain with the highest homeless population.
They told us that their idea was to set up a mobile laundry van, which would provide homeless individuals throughout Brighton and Hove with the opportunity to regularly wash and dry their clothes. As a commercial laundry manufacturer that understands the importance of hygiene on health and wellbeing, we were only too happy to get involved.
Results
Just a few months later, on a cold November day, our joint efforts had come to fruition. Two myPRO washers and dryers had been fitted inside the mobile laundry van, which was ready to begin its journeys around the region.
But it was only while making my way to the launch event that I realized what we were doing was about more than just clean clothes. During the short walk along Brighton's seafront, I passed around five homeless people camped with their mattresses on the sidewalk.
It was then that I understood the service is about bringing dignity and integrity to those who, for whatever reason, are forced to sleep rough. For the many who are desperately trying to improve their situation, it not only allows them to stay warm and healthy, but it helps them to attend job interviews with confidence.
So there I was, a representative of Electrolux Professional standing among the likes of the local mayor and others, receiving a lot of 'thank yous' on the company's behalf. There was a feel-good factor in the air and I had a real sense of pride in what we'd achieved, seeing this very tangible and practical example of our global purpose – to Shape Living for the Better.
In the grand scheme of things, ours was a small contribution, but often small contributions can make a huge difference. And, as we listened to the speeches, standing outside on a cold winter day, I was once again reminded of that.
Landry Guillochon, Global Segment Manager, Care
How do you shape things for the better? Let us know below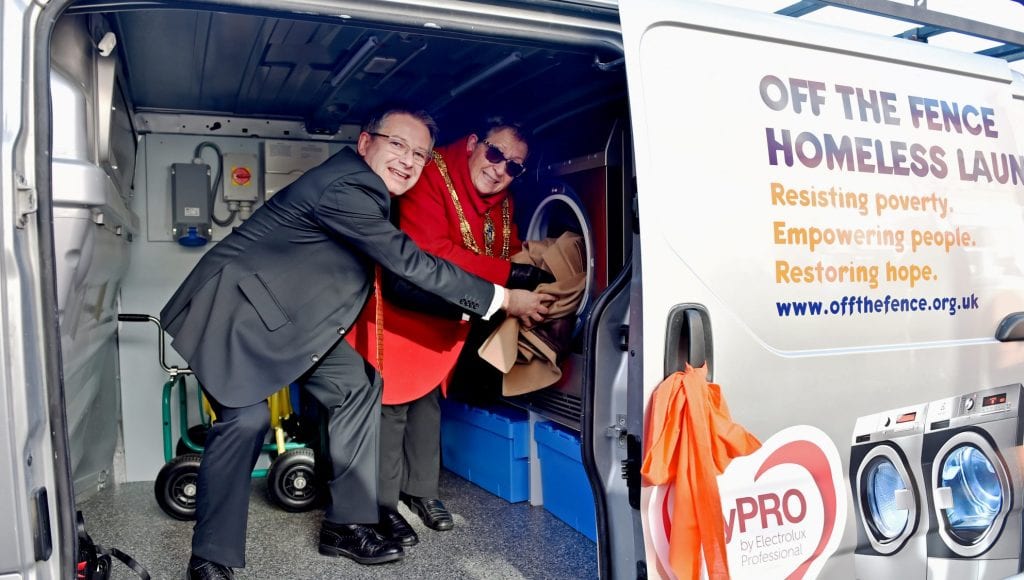 Helping the homeless for the season of goodwill
2017-12-22T12:13:00+02:00