Pınar brand, which is within the Yaşar Group Companies owned by Yaşar Family, one of the well-rooted families of İzmir initiated its activities in 1983 in İzmir. It is one of the pioneering companies in the sector with its customer-oriented personnel specialised in sales and marketing, growing rapidly both in the retail sector and in the Food Service channel and its experienced team operating in all regions and a wide dealer network.
Having a well-established brand history and quality, Pınar continues its operations with the development and growth of Food Service channel every day, in order to add value to this channel.
Developing the brand awareness it has shown in the retail sector, in the Food Service sector as well, Pınar is positioned as a solution partner in the sector. While continuing to provide high-quality and delicious products to sales points, it contributes to the development of the gastronomy sector with recipe-product development matching demonstration service.
The "Kısık Ateş" platform, established in order to support the young chefs who will represent Turkey in the future as well as today's chefs with the aim of sharing and spreading the gastronomy culture was launched in 2017 as the digital meeting point of gastronomy world. At the same time Kısık Ateş supports the gastronomy students in their career and guides the developing generation of the sector.

As the fast growing and preferred solution partner of Food Service sector, Pınar introduced its Pınar Demo Kitchen, which started operation in March in Istanbul Yaşar Business and Logistics Centre for product development and demonstration works.
"New Demo Kitchen will be a workplace for Chefs on product and recipe development and will also host recipe and video shootings and demonstrations of famous Influencer Chefs who support Kısık Ateş by using Electrolux Professional equipments."
"We have a very important cooperation with Electrolux Professional brand since 2013 and we work as our Professional Kitchen Equipment Solution Partner in all exhibitions and events we attend. Likewise, we support Electrolux Professional brand in all events they hold in their Center of Excellence in Turkey, in MasterClass Seminars, in all demonstration activities, in the exhibitions and organizations they participate with Pınar branded meat, milk and delicatessen products. Deciding to continue this cooperation, which has been going on for many years, in Pınar Demo Kitchen as well and we equipped our entire Demo Kitchen with the Electrolux Professional brand."

"The famous Chefs we will host in our venue will cook using the SkyLine PremiumS Oven for Bakery from the SkyLine Range which was produced by Electrolux Professional with the latest smart technology and which we have experienced in an Exhibition where we have participated with Electrolux Professional equipments and which we have satisfied its advanced features. Additionally, they will use the XP700 Cooking Series, Dishwashing Equipment, Preparation Equipment and such other equipments in line with their needs."
Pınar continues its activities at full speed aiming to offer the best products to its customers with both new products and with its current product portfolio.

"Why Electrolux Professional?"
Elif Çıtak – Yaşar Birleşik Pazarlama Instructor Chef
"I have been using all equipments of Electrolux Professional for a long time. I especially use the SkyLine PremiumS Oven more frequently for drying fruits and vegetables, which will be a healthy snack, especially in winter or in daily life and I am receiving quick solutions. It is easy to use and the nutrition values of the food is maintained. The snacks that are dried within approximately 24 hours is ready within 8 hours with SkyLine Oven. I save on time as well as energy. In addition, I am able to cook delicious products with equal cooking results without cracking or collapsing issues in cheesecake, which I cook most frequently. One of the greatest features of the oven is that provides perfect cleaning results with SkyClean technology and therefore ensures environment friendly cleaning. You can choose among the solid, liquid and enzymatic options offered by the brand."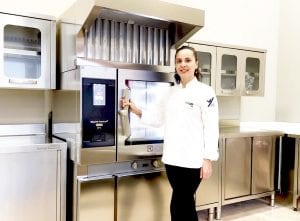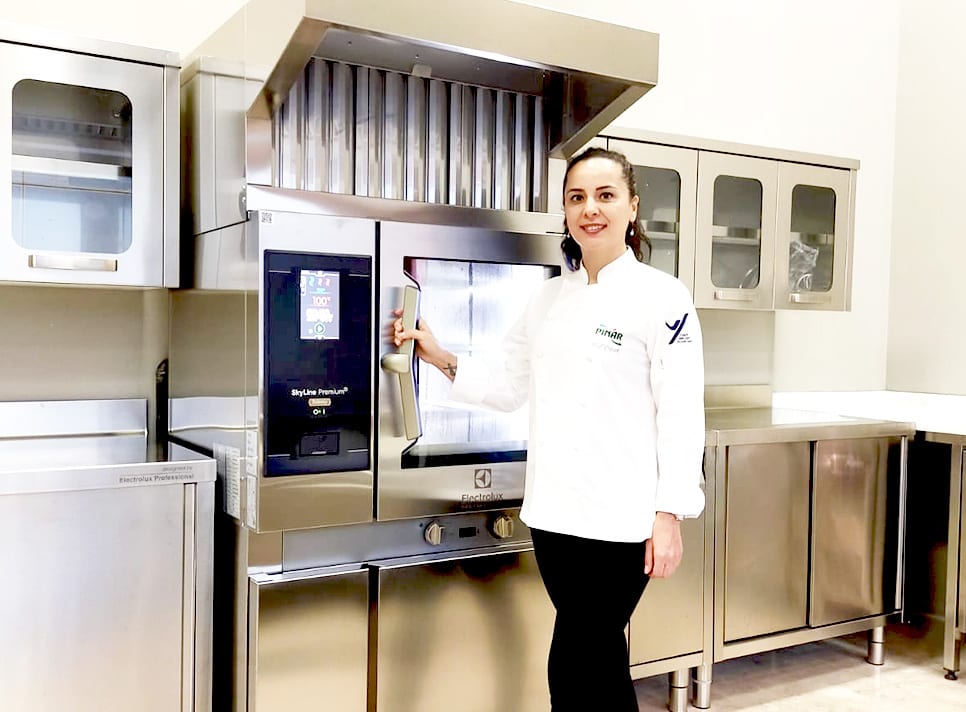 Melih Yıldırım – Yaşar Birleşik Pazarlama EDT Demonstration & Promotion Sales Chef
"With its innovative and sector-leading equipments, Electrolux Professional brand provides high-quality and equipped solutions that meets all the needs of both Professional Kitchen life and Boutique Gastronomy world. The equipments produced in accordance with the expectations of the customers with the brand's well-rooted past and know-how contributes to us as chefs and the future chefs that are receiving training. I use all equipment across the entire kitchen and never faced an issue; and actually I do not think that I will. The results provided with SkyLine Ovens & Blast Chillers, which I think will be a revolution in the sector; Blast Chillers I used last year at an exhibition we have attended; and the Cook&Chill System are absolutely perfect. I received consistent cooking results from all my recipes up to date and I would recommend Electrolux Professional brand to all my chef colleagues."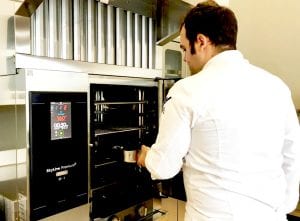 Pinar
2021-01-04T01:08:17+02:00