Almhof Hotel adds a sparkle to their dishes with the new green&clean Rack Type
Nestled between the mountains of Austria, Italy and Switzerland, 1,400 meters above sea level on the Reschen Pass, Almhof hotel leaves nothing to the imagination. Guests will experience the warm hospitality, the romantic atmosphere and the gourmet cuisine in the various restaurants and bars. They can choose from an intimate candlelight dinner of culinary delights, a tasty Italian cuisine at the Noble pizzeria, local specialties at the Tyrolean parlor or the pleasure of tasty fondue at the Almhof fondue parlor. In more than 30 years of hospitality, Almhof has undergone numerous renovations. Many directly visible to the guests and others in the background. One of the latest was the installation of the new Electrolux green&clean rack type dishwasher.
"The investment in a new dishwasher was already in the pipeline since the "old" machine had been installed in the kitchen more than 25 years ago", commented Hotel Manager Mr. Alois Kröll. "Our dishwashing area works around 6-8 hours each day."
"The hotel is only closed for a short time during the year, we are no longer the traditional seasonal hotel. More often, we are fully booked all year long.
We serve around 600 meals per day, divided between breakfast, lunch and dinner. Throughout the day, each of our guests uses up to 10 plates for the different courses. During dinner, there are 1200 pieces to wash not considering glasses and cutlery. Only a powerful machine can do this type of workload in little time. This is why we chose Electrolux", concluded Chef de cuisine Markus Ritzzi.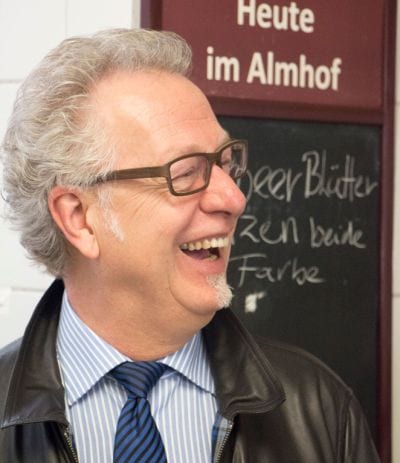 "Why Electrolux Professional?"
Mr. Alois Kröl, Almhof Hotel Manager comments:
"The main target was not only brilliant results, but also the environment in the kitchen especially for the staff when standing in front of the machine. To invest in another Electrolux machine needed no discussion, the previous machine worked well over the years and the service in our area is excellent. Since we installed the new machine, there hasn't been a single down day, sure we had some failures but we could always work with peace of mind, knowing that the machine would do its job continuously and hygienically."
List of installed equipment:
1 x Rack Type green & clean dishwasher
Almhof Hotel
2017-06-06T07:00:47+02:00