Commercial refrigeration can account for over two thirds of the energy consumed within a professional kitchen. When you consider the fact they are rarely switched off, coupled with the current high unit cost of electricity, opting for the most efficient model you can afford is more important than ever.
However, it's not as straightforward as focusing on the purchase price and energy rating. Here are some top tips to consider for when you choose your next fridge or freezer:
Types of commercial refrigeration
Commercial fridges and freezers come in many shapes and sizes. From counters and cabinets to bespoke cooking suites with built-in refrigeration, there numerous options to choose from.
Refrigerated cabinets combine low footprint with exceptional capacity, and double-door variants are the perfect choice for kitchens with a high turnover of covers. Counters, on the other hand, can also provide an extra worksurface during busy services – a real bonus for small kitchens. Finally, refrigerated drawers built into a cooking suite ensures prime ingredients are close at hand while also facilitating a smooth workflow during busy services. Ultimately, it's important to work closely with your kitchen designer to ensure your that your refrigeration needs are going to perfectly complement your menu.
Location
One of the first considerations should be location, as making the best use of the available space is critical to keeping costs down while promoting an efferent service. As each food type will need its own specific appliance, the volume of commercial refrigeration required can quickly add up. With floorspace often at a premium in professional kitchens, it is worth looking for units which have frontal ventilation, such as the ecostore cabinets and counters, as this enables the units to be sited against a wall without having to eave clearance space.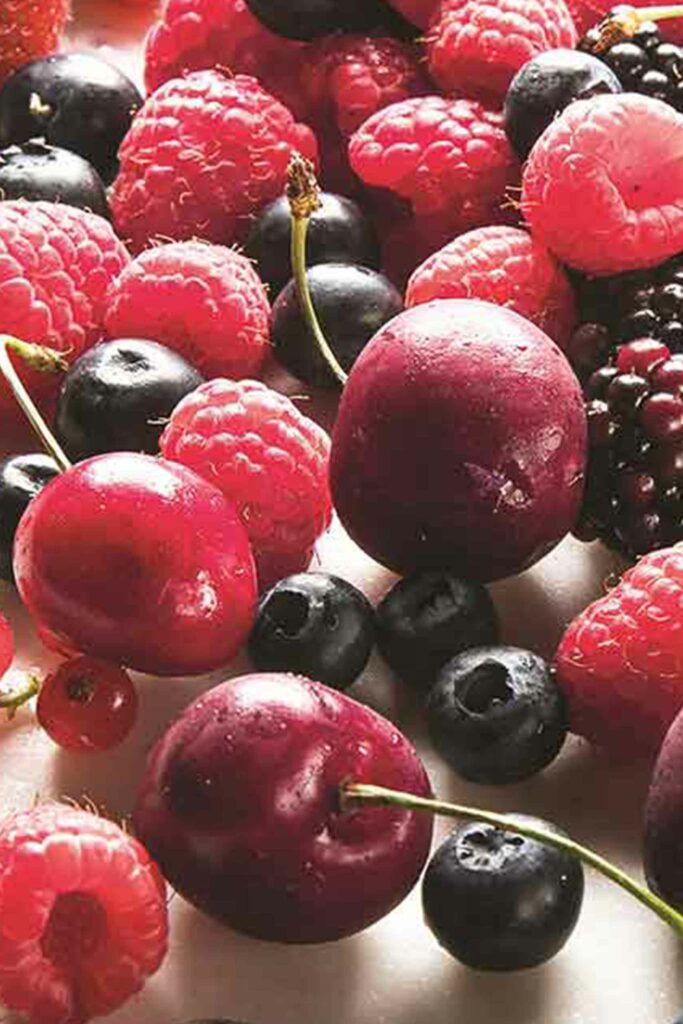 Storage capacity
Capacity is another important factor as enough air must be able to circulate around the produce to ensure it remains fresh. Overloading a commercial refrigerator can not only increase the power consumption of the unit beyond what is recommended, but also cause food to spoil prematurely.
The storage net capacity of each commercial refrigerator can be found on its energy label. Choosing high-capacity units, such as the ecostoreHP Premium cabinet, which has a net capacity of 503L, could help reduce the number of overall appliances required to free up more space and limit unnecessary utility consumption.
Energy consumption
With commercial refrigeration often running 24/7, it really does pay to purchase the most efficient model you can afford. The power consumption (kWh/annum) for each unit is fundamental in determining an appliance's energy class, which will be rated A+++ to G under the European Energy Label Directive. However, an energy rating should only form one part of the decision-making process and is equally as important as Climate Class.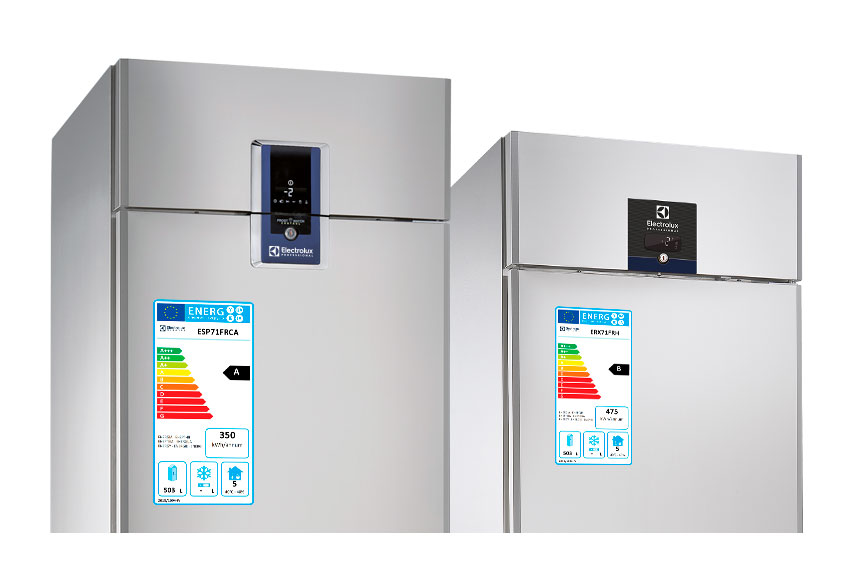 Climate Class
The Climate Class of a commercial refrigerator, which can also be found on its energy label, indicates its ability to correctly preserve food in different working conditions. For example, Climate Class 5 is 'heavy duty' and confirms that the appliance can maintain a uniform internal temperature in operating conditions up to 40°C and 40% relative humidity. Climate Class 4 is 'normal duty' (30°C / 55% humidity) and Climate Class 3 is 'light duty' (25°C / 60% humidity). Given the typically high ambient operating temperatures experienced in a professional kitchen, caterers should consider commercial refrigeration that is rated to Climate Class 4 or 5.
Conclusion
While there are many key considerations to weigh up when investing in energy-efficient commercial refrigeration, it is essential to end-users do not forget about aftercare and maintenance. Warranties should be carefully read to avoid any missing potential limitations or exclusions, while a regular cleaning and maintenance program should also be put in place. Doing so will maximize the efficiency of the unit throughout its operational life and, ultimately, save more money.
Guide to choosing an energy-efficient commercial refrigerator
2023-03-31T08:27:04+02:00