Hotel Laundry Equipment

We've listened to our customers and with the help of their insights have developed a range of hotel laundry equipment with improved ergonomics, productivity and  functionality.
Laundry equipment for hotels
Superior washes with our range of hospitality laundry equipment
Electrolux Professional hotel laundry equipment is designed to save you money and deliver great results. Our range include front load washers, commercial barrier washers, side load washers and commercial washing machines.
Add our Dosing systems to your machines to really maximise your savings and increase your efficiency.
Wash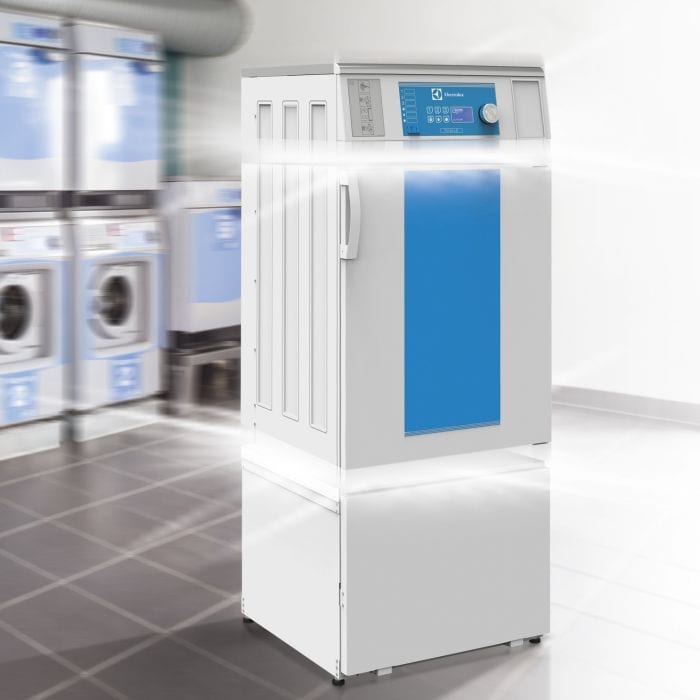 Dry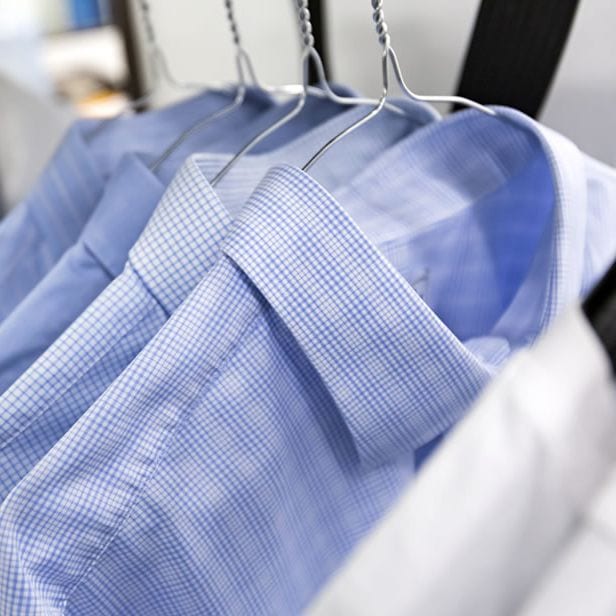 Iron and finish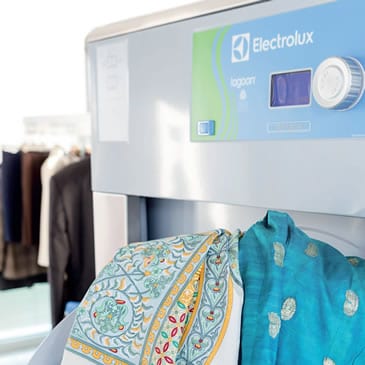 Special solutions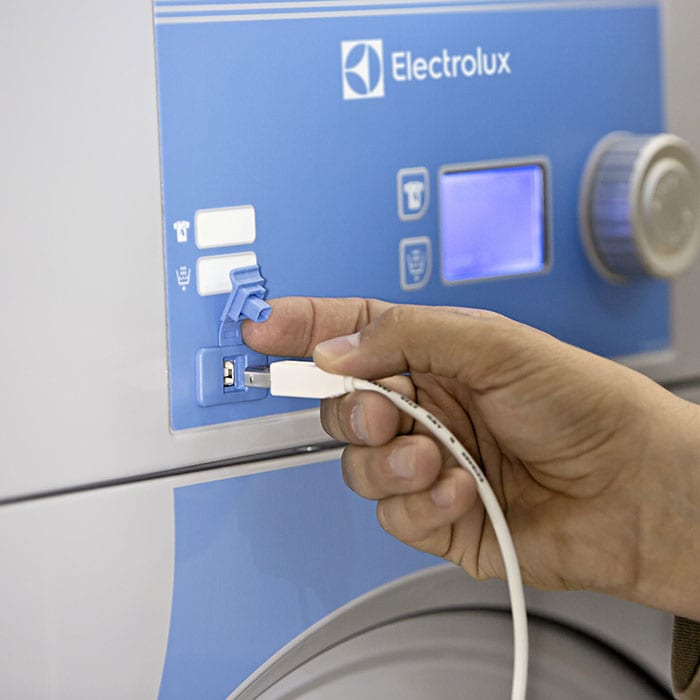 Systems&Software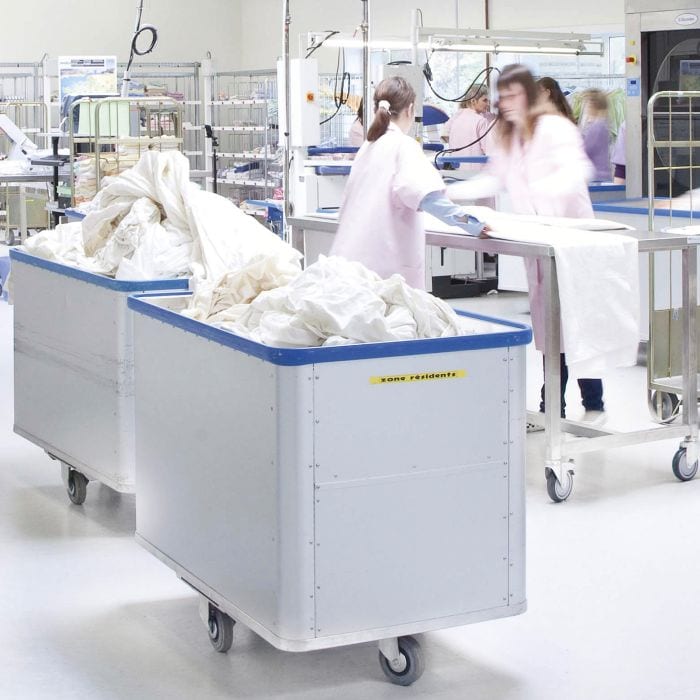 Auxiliares
Laundry Equipment Made For Hotels
Being in the hospitality industry means that you have new guests checking in and current guests checking out daily. Hotel guests expect high standards, and this high turnover means that hotels go through tons of laundry on a daily basis; from towels and napkins to sheets, duvet and pillowcases – the laundry load is forever renewing.
That's why it's so important to have an in-house laundry system that you can have complete control over. You know what's gone in, what's coming out and you also know that your own machines are going to do the job to the lofty standards that you hold your hotel up to.
Electrolux Professional offers premium laundry equipment for hotels that want to have 100% control over the cost and quality of their establishment's laundry process.
Read More
Electrolux Professional Equipment for Your Hotel Laundry
When you install an in-house laundry with Electrolux Professional, you aren't just getting a trusted brand and high-quality machines – you are getting a fully-integrated, world-class service that we have honed over almost 100 years of experience in the industry.
Here's what to expect when you choose Electrolux Professional for your hotel laundry equipment:
Global name and trusted brand: Electrolux Professional is one of the world's premium electrical brands and as such you know that when you install laundry equipment through Electrolux Professional that the machines have been designed to save you money and deliver exceptional results.
Experience: At Electrolux Professional, we have a combined amount of 100 years of experience in commercial kitchen and laundry equipment. Our vast time in the industry means that we have seen it all and done it all and that we have the superior skills and knowledge to install and maintain the best commercial laundry for your hotel.
Expertise: Our highly experienced technicians explore all aspects of every project to ensure that we get it right from the very beginning. We measure and inspect comprehensively to avoid costly mistakes and make sure everything is installed into your property perfectly.
Greener products: By using our Electrolux Professional products, you are doing the environment a favour through the use of our green technology. Not only is this great for the planet, but your company too. Green products use less electricity and our equipment will ensure that your utility bills are lower than ever before.
Maintenance agreements: We don't simply install our laundry equipment for hotels and leave you to it. Every project that we do have a comprehensive maintenance plan that ensures that your machines are well taken care of and that you have someone on hand should there be any problems.
Spare parts: One of the most frustrating things with electrical equipment is the lack of availability of spare parts should something go wrong. However, we have over 55,000 spare parts available, which means that your equipment will be fixed in no time at all and you don't have to stress about downtime during the day to day running of your hotel.
Superior Hotel Laundry Equipment
Ensure that you meet the lofty standards of your guests and impress them with your exceptional in-house laundry service. Get in touch with us at Electrolux Professional to find out more about our laundry services and the other offers we have to help your hotel thrive.
Hotel Laundry Management Made Easy with Electrolux Professional
For your hotel laundry management, you need a system that works and appliances that deliver fantastic results each time you use them. At Electrolux Professional, we have spent decades creating commercial laundry facilities that leave both you and your guests with the cleanest sheets, towels, and tablecloths.
Outstanding Results with Improved Ergonomics, Productivity and Functionality
Hotel cleanliness is often a feature of reviews. You can make sure that your reviews reflect the best in your hotel with professional laundry facilities.
With a range of different machines, our laundry management systems can save you valuable time and money.
Your guests will love slipping into the crisp, clean sheets of your hotel beds after a long day of business, sight-seeing or whatever they have spent the day doing. When you choose to use Electrolux Professional for your hotel laundry management equipment, you can be sure that you have a system that you can rely on to ensure the happiness and comfort of your guests.
Electrolux Professional: A Brand You Can Trust
For a brand you can trust, it has to be Electrolux Professional. We are a globally known brand, and our laundry equipment has been tried and trusted by some of the top hotels in the world.
Our professional laundry appliances are designed to be durable and withstand a lot of washing, so you can get your jobs done on time and always be ready for your guests. Should any problems occur, you have peace of mind with your comprehensive maintenance agreement with us.
We are extremely proud to be known internationally as the premier brand that restaurants, hotels and cafes trust to deliver high-quality products. We provide Australia with restaurant kitchen equipment. Also, we promise to continue to provide reliable commercial dishwashers and commercial dishwashers in Sydney.
Electrolux Professional clients have left great reviews for popular products such as our commercial kitchen exhaust fan, as well as our best commercial dishwashers and they also left amazing reviews about our industrial freezer.
Laundry Equipment
2019-07-18T02:45:05+00:00