Electrolux Professional, a well-known brand, which always demonstrates quality and incorporates the latest technologies.
Nicolas Renaer, owner of Super Clean
Leuven, Belgium
Coin-Operated Laundry Machines

for different type of business
Apartment House Laundries
Water and Energy Savings
Our washers have an Automatic Saving System (AS) that determines the load weight and adds precisely the right amount of water. This results in reduced water consumption and energy costs.
Reduced noise and vibration
Our Super Balance™ precision system automatically detects and corrects imbalances in the drum during the washing process. A well balanced load reduces noise and vibration, prolongs machine life and makes the laundry working environment more pleasant.
Safety and reliability
The washer slip-lock door handle simply spins around if someone tries to open it during the washing cycle. The doors also are very strong and have widely separated hinges.
Flexibility and control
Our control system facilitates customization and the programming of your machines for greater flexibility, higher efficiency and lower costs. The system controls water levels, washing times and number of rinses, with a simple turn of a dial.
A wide range of
payment systems
From payment at the machine with card, coin or token to the possibility of connecting the machines to central payment systems.
Payment systems for washers and dryers are available as kits with coin meters only, coin boxes only or complete kits with coin meter and coin box.
On demand, our washers and dryers are ready for connection with the vast majority of payment systems available today globally.
Get in touch with us, we have a wide range of payment systems and solution for you.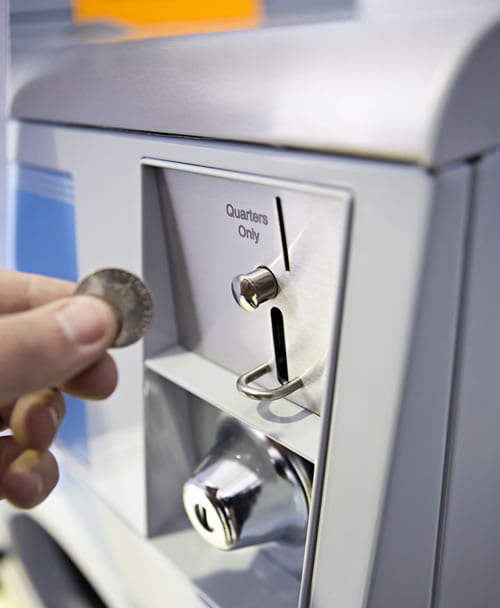 Text Management Information System. Stay in control
Improving the concept of user-friendly laundries
Costly downtime can be reduced and preventive maintenance is easier to plan with direct access to machine performance and service statistics.
You gain increased control over both your machines and your time when the system informs directly of machine failure or maintenance requirements.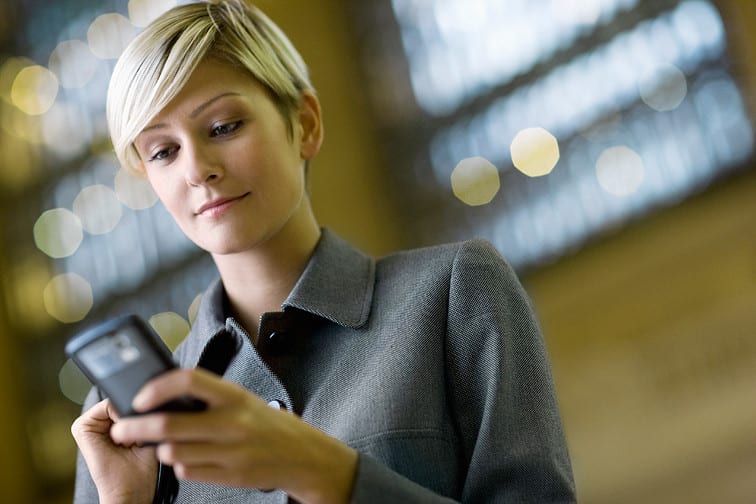 Every installation is different. With innovative planning tools, our laundry experts will simulate any kind of configuration and provide you with a virtual reality draft.
State-of-the-Art Coin Operated Washing Solutions
We know what you're thinking, laundromat washing machines are old news; Coin washing machines have gone out of commission, or out of fashion, years ago. Well, that is simply not the case. Electrolux offers a range of new coin-operated washing machines that are far superior to the models that were so commonly seen around in the 1960s.
The Benefits of Installing New Coin Laundry Equipment
One of the biggest benefits of choosing Electrolux Porfessional for your coin laundry equipment is the fact that we offer machines with a wide range of payment systems. You have the option to choose whether you take payment from your machines via card, coin, or token. There is even the possibility to connect your machines to central payment systems. Our range of coin operated washing machines comes with payment system kits, and they're are available with just coin meters, just coin boxes, or a complete kit with a coin meter and a coin box. Alongside this, all of our washers here at Electrolux are suitable for connection to the majority of global payment systems that the information age has to offer. It is pretty much guaranteed that we will have a payment system to suit your business' needs.
All of our machines come with our Super Balance Precision System. The system is useful in noise control, so your machines aren't going to sound ready to enter orbit every single time you turn them on. How? Because our Super Balance Precision System automatically detects, and goes on to correct, imbalances in the drum throughout its cycles. This imbalance is what is responsible for causing the majority of the noise that you hear and have also been linked to deterioration in the drum, and a far less pleasant working environment.
In addition to all of this, we here at Electrolux make your safety our priority. We know that commercial laundry equipment is very heavy duty, so ensuring that you are as safe and can comfortably use our equipment is at the top of our itinerary when we begin the design process. It's the reason why our machines are fitted with a slip lock door handle, which means that if someone tried to open the machine mid-cycle, it will simply spin and it can't be accessed. Further to this, all of our washing machines come with ultra-strong doors, fitted with wide hinges, so you're never going to have to worry about their integrity becoming compromised.
Shop Our Wide Selection of Coin-Operated Washing Machines Today!
Getting into contact with a member of the Electrolux team couldn't be easier. We are contactable via e-mail and telephone. To contact us by e-mail, simply log on to our website and fill in the enquiry form that can be found under the 'contact us' tab. A member of our team will endeavour to get back to you as quickly as possible. Alternatively, you can also give us a call on our professional sales line at 1300 888 948.
We are extremely proud to be known internationally as the premier brand that restaurants, hotels and cafes trust to deliver high-quality products. We provide Australia with commercial dishwashers in Adelaide. Also, we promise to continue to provide reliable commercial glass washers and commercial kitchen exhaust fans. Don't hold back, contact us today.
Read Less
Discover what an Electrolux Professional coin-operate washing machine can do for your business
Coin Operated
2019-07-18T05:04:53+00:00