How to work towards a safer, greener future for all this World Water Day 2022.
World Water Day has been held on March 22 every year since 1993. It celebrates the life-giving water sources that many of us take for granted, while raising awareness of the two billion people living without clean or safe access to it.
One of the UN Sustainable Development Goals calls for universal access to safe water and sanitation by 2030, so it has never been more important for us to take concrete action to tackle the global water crisis.
The theme for World Water Day 2022 is groundwater – the water found underground in aquifers (porous rock), which can be extracted to the surface using pumps and wells. Groundwater supplies a large proportion of the water we use for drinking, sanitation, food production and industrial processes, but overuse is leading to the depletion of this vital resource.
As a result, the World Bank predicts that by 2025, two-thirds of the world's population will run short of fresh drinking water. Reducing water consumption is a shared responsibility and, as a business, it's important to have a strategy in place.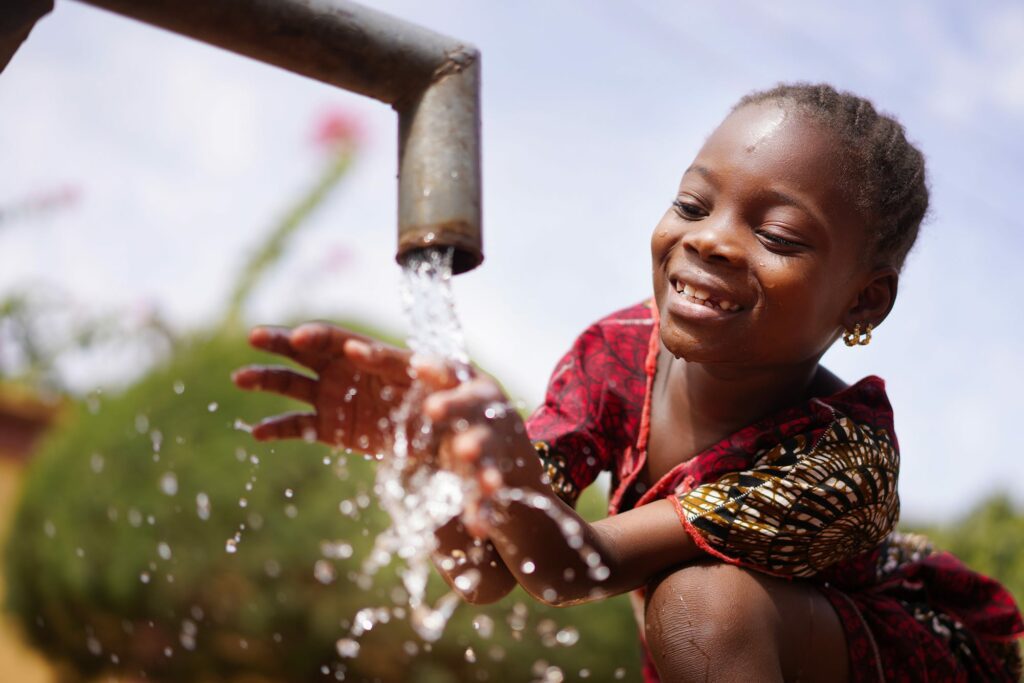 How can businesses reduce water consumption?
To achieve universal access to safe water and sanitation by 2030, we need to drastically reduce our water consumption to protect and harness existing natural water resources without depleting them. So how can you reduce your business' water consumption?
It begins with monitoring, knowing where you use water and where improvements can be made. Conduct regular assessments of water-consuming systems to ensure there are no leaks, and upgrade to modern, water-saving appliances where possible. You can also reduce wastage by having a clear water preservation policy, running appliances at full load only, and ensuring your staff is on the same page.
Reducing water waste through recycling and reusing is another way to make a positive change. Installing in your workplace modern water systems able to recycle wastewater to supply different needs, or installing aerated faucet heads onto your taps to reduce the water flow, are simple tips to make a real change.
Even more simply, you and your employees can implement water reuse practices such as using leftover water to irrigate indoor plants or outdoor green areas. These water-efficient solutions both protect natural water resources and help you to manage running business costs.
Electrolux Professional has an ambitious target to improve water consumption efficiency within dishwashing and laundry by 8% by 2025, which corresponds to an average life cycle water savings of around 8 billion liters of water. It's going well so far with water consumption efficiency improved in products by 2.3% in 2021.
Advanced dishwashing solutions
As one of the appliances that uses the most water, dishwashers are a crucial part of any water-saving strategy, but hygiene cannot be sacrificed. The Electrolux Professional team listened to concerns from the hospitality industry and the result is the green&clean dishwashers line, entirely developed according to the market's needs.
Such line includes the Multi Rinse Rack Type Dishwasher, which can clean a full rack of wares with just one glass of water (equivalent to 0.4 liters).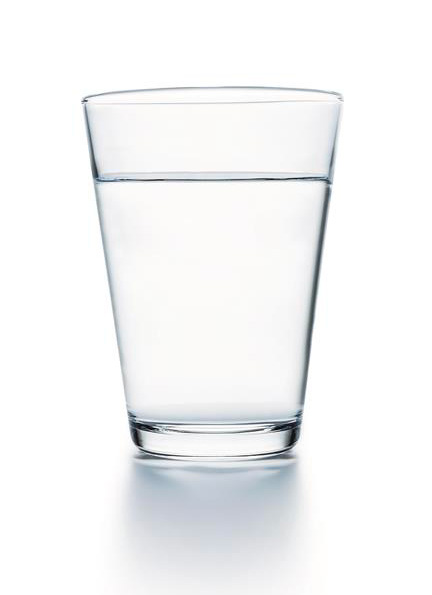 This result has been possible due to an intelligent water management during the washing cycle, which combines a cascade effect with a multiple stage filtration, reusing the rinse water twice during the cleaning process. A similar system has been implemented also on other models, with the Dual Rinse offering water consumption savings of more than 50% when compared to previous models.
In-depth research has calculated that these dishwashers can lead to business savings of up to € 730 a year when compared with an equivalent conventional machine. Here's how:
Lower energy consumption
Reducing energy consumption isn't just an eco-friendly solution but a cost-effective one. Because less water is used for rinsing, energy consumption drops by 25% when using Electrolux Professional's green&clean dishwashers. So, you reduce your company's expenses and your environmental impact all in one.
Lower water consumption
As we mark World Water Day, the conversation turns to how businesses can reduce water consumption. Modern eco-conscious dishwashers from Electrolux Professional use less water in the rinsing process, but also maintain a constant rinse pressure and temperature of 84° C, so impeccable washing performance and higher hygiene standards are not compromised.
Less detergent and rinse aid
Electrolux Professional dishwashers require less detergent and rinse aid, minimizing your operational costs further and boosting your green credentials. You can also choose our eco-friendly detergent and rinse aid range, chemicals with a low environmental impact, suitable for every kind of crockery.
Lower emissions
When you choose insulated appliances with double skin constructions, they emit far less heat, therefore keeping the environment cooler and noise levels to a minimum in the workplace, thus providing a better working environment for your team.
Every business is different
It's important to choose the right dishwashing solution for your business, and with the excellent variety available on the market, it's never been easier to find the perfect match. Along with improved eco credentials and water-saving technology, Electrolux Professional has developed specialist dishwashers for different businesses.
Among the glasswashers and undercounters range, the coffee-line is perfect for any bustling bars or cafes requiring a speedy, dynamic service, without any compromise on hygiene. For a more crystal-friendly solution, the compact but capacious and delicate wine-line range, will keep your glasses sparkling, while a high-performance XL undercounter is the ideal partner to wash large trays for pastry, bakery or pizza.
The green&clean dishwashers boast superior hygiene quality and innovative ergonomic designs, making them perfect for any workplace. They are sleek, modern, and compact machines that match design & reliability, guaranteeing long-lasting operation. Bacteria flourishes between 20° C and 60° C, but with a constant rinse temperature of 84° C, Electrolux Professional's green&clean machines eliminate any possible bacteria growth, ensuring ultimate hygiene and safety in the workplace. A perfect water treatment ensures spot-free glasses and cutlery and less scale build-up over time, and an automatic self-cleaning cycle prevents bacteria growth when the machine is not in use.
Efficient laundry solutions
Businesses also have the chance to improve water efficiency by choosing modern washing machines which have been specifically designed with the environment in mind.
Today's Line 6000 washing machines consume as little water as possible, based on the weight of the laundry. It's a feature Electrolux Professional has been able to improve since the first generation of this washer platform was launched in 2000: from 12.5 liters of water per kilo laundry, down to 6 liters per kilo laundry.
Driving further savings in future generation washing machines can be achieved with software development to ensure an even more accurate weighting measure, drum redesign to reduce water wastage and optimizing the control of water into the machines.
Final thoughts
This World Water Day 2022, it is important for businesses as much as individuals to take positive steps towards reducing water consumption. As a hospitality business, it is achievable by putting in place a water saving strategy with employees, carrying out a water audit and upgrading to advanced, eco-conscious appliances. It doesn't have to mean a reduction in service or hygiene standards and can even help you save money as a business.
Effective ways to reduce your business' water consumption
2022-03-21T10:28:53+02:00