Combine big ideas and advanced technology this UN World Creativity and Innovation Day
April 21 marks the UN's World Creativity and Innovation Day, building international awareness of the integral role creativity and innovation play in every aspect of human development.
The UN believes that innovation is essential for harnessing the economic potential of nations across the globe, providing momentum for economic growth and job creation. This year, they are celebrating the cultural and creative industries, which are not only integral to sustainable development but foster worldwide inclusivity and community.
Constant innovation also works at a business level. Creative thinking and embracing new ideas and technologies not only helps solve long-standing challenges, it can help you better support your teams, provide a better service and bring significant business benefits.
Inspired by innovation
At Electrolux Professional, we are committed to research and development. We design products with creativity and innovation in mind, so your business can stay ahead of the competition and deliver exceptional service.
From Augmented Reality (AR) tools to provide remote service and guidance through to solutions for the growing takeaway market in kitchens, we harness the latest technologies so you can build your business for the future.
Innovation and creativity can offer so much more too, from helping us all reduce our carbon footprint to helping protect staff members' health. Discover some of the ways Electrolux Professional is helping you do business better.
Stay connected with a personal digital assistant
OnE Connected is the digital assistant provided by Electrolux Professional, helping customers to gain valuable insights to optimize performance and improve efficiency in business operations.
Gone are the days when users need to jump from one application to keep a check on different appliances. With OnE Connected, food and laundry customers can enjoy a unique experience, connecting both their laundry and kitchen areas into the same application.
The platform provides remote monitoring to keep an eye on the machines from a distance, proactively notifying users in case something is not right. The platform helps chain customers to ensure and maintain consistency in recipe standards across all locations. The platform also keeps a check on the cycles performed on behalf of the customer to ensure hygiene standards are always met, leaving customers to be stress-free.
OnE Connected helps users to make the right decision every time. Whether the user is the shop owner, manager, operator, or technician, OnE Connected helps them to get top performance from the Electrolux Professional solutions. This will maximize revenue and accelerate the return on investment.
Reduce downtime with remote guidance
The innovative AR solution, Two Pairs of Eyes, ensures you receive efficient remote service and maintenance assistance when you need it.
If you encounter a problem or error with any of your appliances, you can simply connect to our technical support team using the Two Pairs of Eyes service on any smartphone or tablet. This will start a remote guidance session, allowing Electrolux Professional's technical team to see exactly what you see through your device.
Our experts can quickly and easily provide remote instructions and feedback, ensuring an instant fix or defining and ordering the necessary spare parts to get your appliance working again in record time.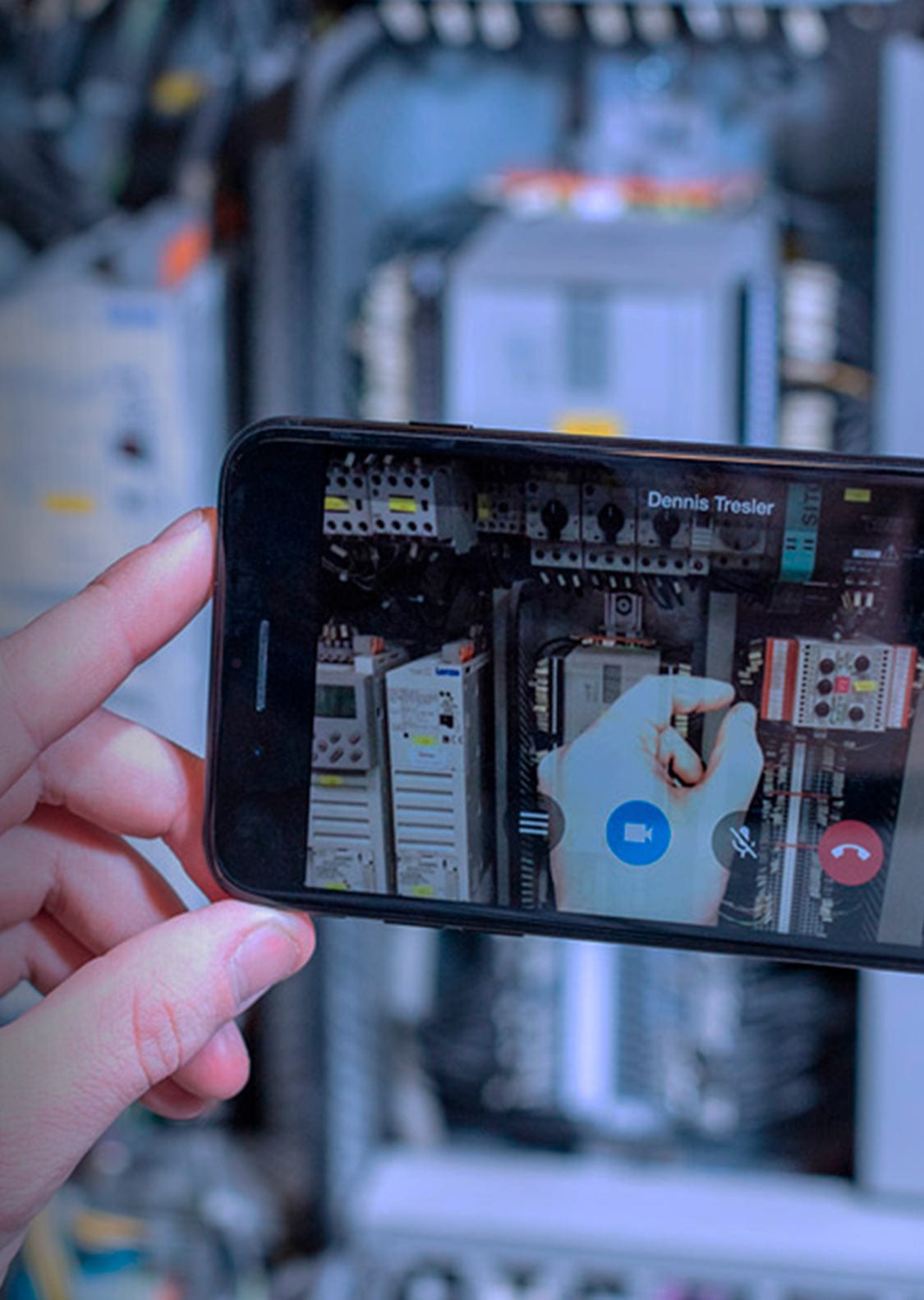 Two Pairs of Eyes makes problem-solving around 30 percent faster, and the system has shown 50 percent fewer errors when compared to standard video calls. This reduction in downtime and service time means your business can save on running costs and significantly increase productivity.
Ensure quality for takeaway and delivery
As the hospitality industry changes, it's important to tackle new challenges with innovative solutions that can help you deliver uncompromised service and quality. That is the thinking behind SafeBox Hold.
Electrolux Professional's unique and sustainable solution for takeaway and food delivery empowers restaurants, cafes, and any other takeaway shops to offer a delivery service with all the quality of in-house dining.
The "3-barrier" technology system keeps multiple packaged meals hot with temperatures of up to 85°C, while fast heat recovery and a UVC LED attached to the unit's ceiling reduce bacteria on food packaging by up to 99.9%*. Handles are also protected with photocatalytic nano-coating on stainless steel to ensure up to 99.9%** antibacterial recovery for impeccable hygiene standards.
The stackable solution takes up a minimal footprint in kitchens and enables you to deliver the same quality to customers at home as they enjoy in your establishment. Each unit is also incredibly low in energy consumption – six hours of usage is equivalent to just one day's use of a 75W lightbulb.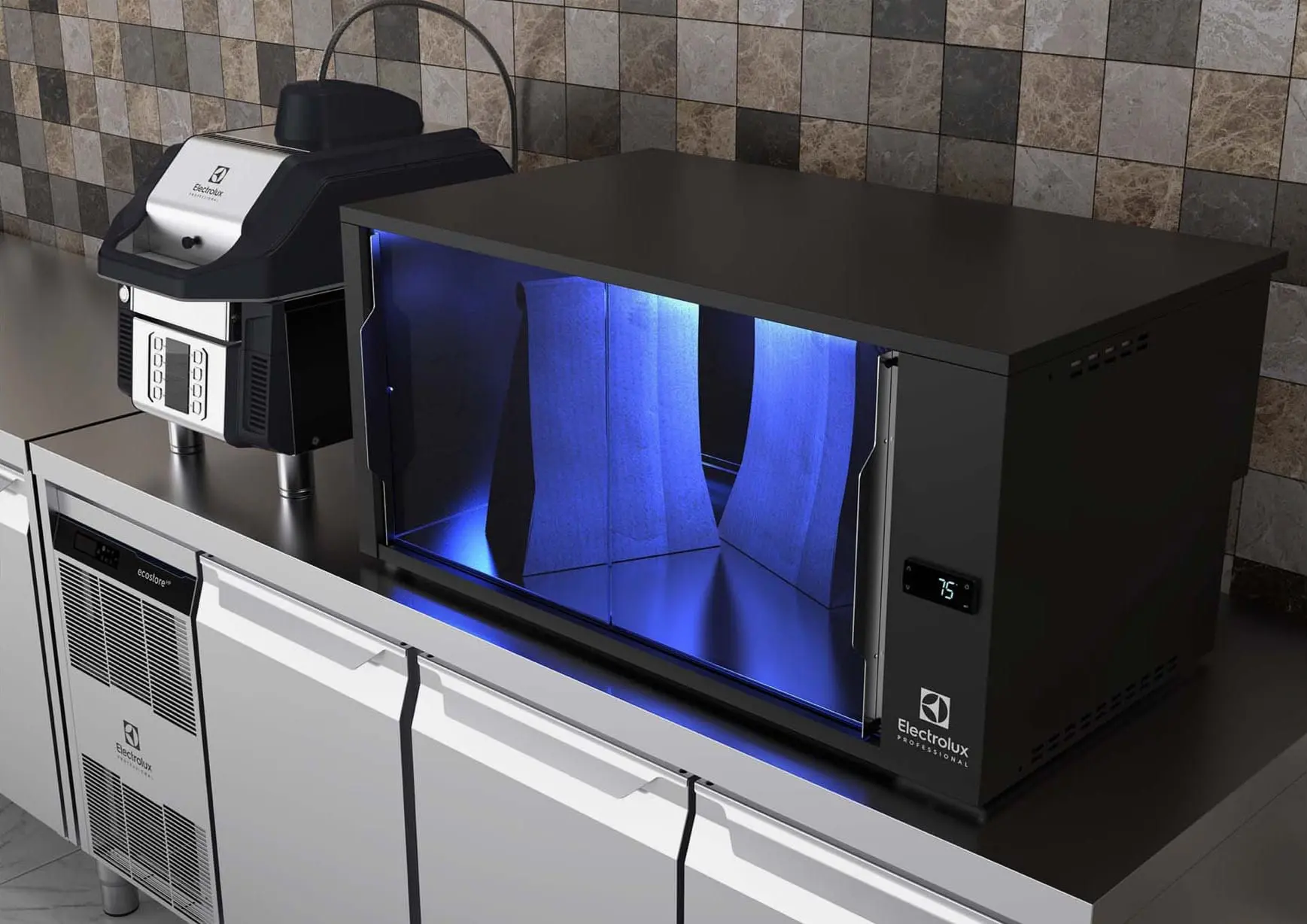 Final thoughts
As the world celebrates the International Day of Creativity and Innovation, we are reminded that big ideas and creative thinking are the key to unlocking a brighter future. Whether we are focused on providing business benefits or building a more sustainable solution, innovation around the world has the power to drive real change.
At Electrolux Professional, we are investing in the future with a commitment to research and development. By encouraging a culture of innovation, we are able to design and build commercial appliances and solutions that tackle some of the key challenges facing the hospitality industry both today and tomorrow.
* Test performed by the University of Udine on Escherichia coli and Staphylococcus aureus, using pizza boxes and paper bags, setting the temperature at 75 °C for 10 minutes. The results may vary depending on the packaging materials used and the distance between the packages and the UVC LED (test report available on request).
** Tested by a third party notified body according to ISO17094:2014 simulating a kitchen environment (with light source according to ISO14605).
Three innovative solutions to transform your business
2022-04-21T09:31:39+02:00