lagoon® by Electrolux – an asset and partner
In a nice area of Bordeaux, surrounded by historical facades, Frédéric Chanceaulme de Sainte-Croix has been managing Pressing Eclair since 1997. To meet his requirement for high quality, he chose Electrolux solutions, including the lagoon® wet-cleaning system.
It was the passion for beautiful materials and a taste for craftsmanship that made him interested in the laundry business, which he stepped into at the early age of 20.
Having established a privileged relationship with his customers, most of the clients are individuals that will leave their designer clothes without hesitation. "People have been coming to my shop for years because they know they can trust me with their garments. They are looking for a neat job, their requirement is my requirement," states Frédéric Chanceaulme de Sainte-Croix.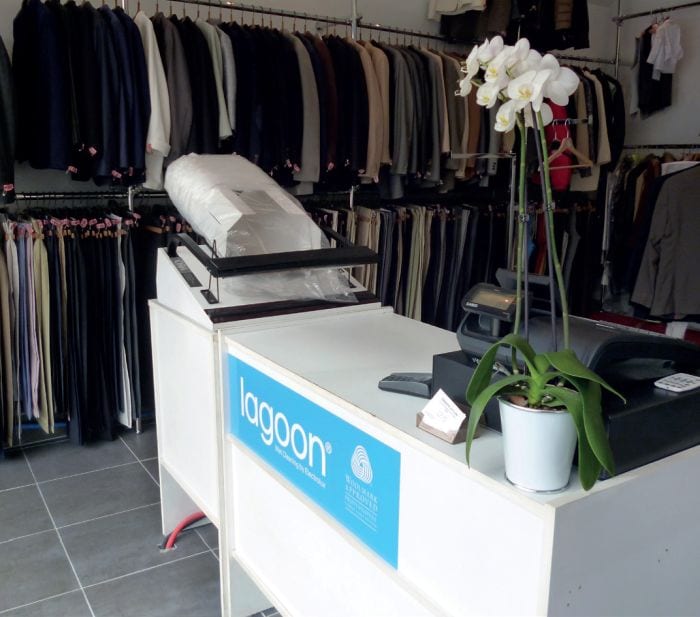 A combination of hard work, assisted by a part-time employee, Frédéric is active from 5:30 in the morning. He works 11 hours a day and his laundry is open 5 days out of 7.  "We process about 100 kg of laundry per day including delicate garments that require a lot of attention," says Frédéric.
Frédéric Chanceaulme de Sainte-Croix decided to change the machines especially to meet regulatory standards that require the substitution with less dangerous solvents. He chose, without hesitation, to equip the laundry with Electrolux. "I wanted high quality material, from a company with an excellent reputation."  He was supported in his project by Dominique Le Poder, Electrolux dealer, that recommended the lagoon® solution, which is compatible with all types of fibers, even the most delicate ones.
A work environment that uses lagoon® provides a cleaning process that is simple, effective and offers high quality. "Thanks to this equipment, we breathe much better inside the shop, it decreases the bad smell of perchlorethylene, which is appreciated." According to Frédéric, the customers are also more sensitive to ecological arguments and appreciate receiving clothes that no longer smell like solvents.
"For us as well as for our clients, it is a real asset and an undeniable step forward from a technological point of view," concludes Frédéric Chanceaulme de Sainte-Croix.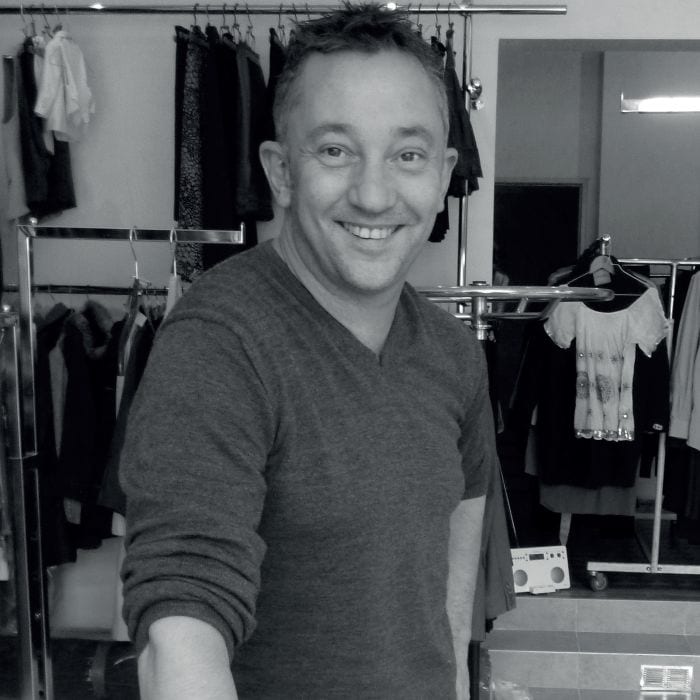 "Why Electrolux Professional?"
Frédéric Chanceaulme de Sainte-Croix – Manager commented:
"I chose Electrolux for its notoriety and the reliability of its materials. The lagoon® wet-cleaning system offers the additional guarantee of quality to my clients."
List of installed equipment:
Have a look at our solutions, you may like them!
Pressing eclair bordeaux
2019-01-07T09:14:10+02:00