thermaline: standing out of the ordinary
In Florence, last summer, OOO, the acronym of Out Of the Ordinary, officially opened its doors. It is a multi-purpose venue bearing the signature of brothers Marco and Luca Baldini of the Q-Bic studio.
The Out Of the Ordinary food department's wide offer is available from 07.00 am to 02.00 am every day. From breakfast to lunch and dinner, the offer is divided between the bistro area, pizza and mixology, a restaurant with a sophisticated design, a smoothies bar and an espresso bar with brewed coffee.
OOO is located in The Student Hotel Lavagnini (THS), which is part of the Dutch co-living and co-working giant founded by Charlie MacGregor, it is a space designed for students and young entrepreneurs who live and work together.
At the head of the two kitchens (one dedicated respectively to the restaurant and the other one to the bistro) is Executive Chef Fabio Barbaglini, creator of a series of successful restaurants around the world.
Chef Barbaglini is responsible for bringing OOO to the highest levels. In this company, he found the innovative technology a valid help in the kitchen. Both kitchens are in fact equipped with two thermaIine Modular 85 cooking islands by Electrolux Professional. Among the functions preferred by the Chef is the large surface induction, four of them were installed in the kitchen block of the gourmet restaurant.
Another much appreciated benefit is the ease of hygiene and cleaning: the unique tops, both of the cooking blocks and the preparation area, make the kitchen operations easier and faster, a non-negligible aspect is also a more comfortable working environment.
Decisive in the realization of this project was the role played by the Electrolux Professional agency, Valdarno 55 Snc, which followed the entire project: from the layout design, to the delivery and installation of the equipment, to the after-sales service and support.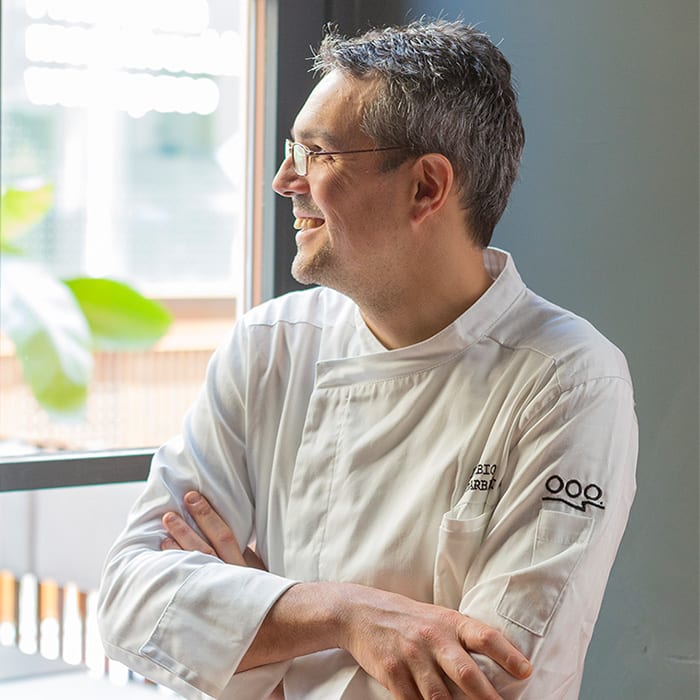 "Why Electrolux Professional?"
Fabio Barbaglini – Executive Chef 
"The thermaline cooking blocks are comfortable and practical, especially in hygiene and ease of cleaning."
"Induction requires a different way of cooking and preparing food, but once you are used to it, there is no other kitchen equal in terms of power and performance."
List of installed equipment:
Out Of the Ordinary
2019-07-29T14:30:31+02:00