Combining traditional cuisine with today's research and creativity
Among the narrow streets of the historical center of Frascati, you can find F'Orme Osteria. Leading the business, the young Roman chef, Alberto Mereu, who after years in the kitchen of starred hotels and Capitoline bistros, decided to leave the busyness of the city and open his first restaurant.
F'Orme Osteria offers a dynamic cuisine in continuous evolution, where the gastronomic offer follows the 'footsteps' of the strong culinary past. Taste of Lazio, traditional, Italian.
Real cuisine and zero waste, just as it was long ago, however without eliminating the research and the creativity that we have gained today.
F'Orme is a cozy place, with wooden tables, light walls and vaults with exposed bricks.
Thanks to the support of the Electrolux agency, Fialco Srl of Frascati, the Chef has succeeded in creating a kitchen that optimized space and workflows to the maximum. The result is a practical kitchen in everything from operation to cleaning.
The F'Orme kitchen is equipped with a modular cooking island from the 900XP range, an air-o-system tower (cook&chill system) and numerous dynamic preparation appliances (vacuum packer, planetary mixer, cutters, etc.) Completing the set-up with the new ecostore refrigerated tables, cabinets, and the entire washing area equipped with the green&clean hood and undercounter dishwashers.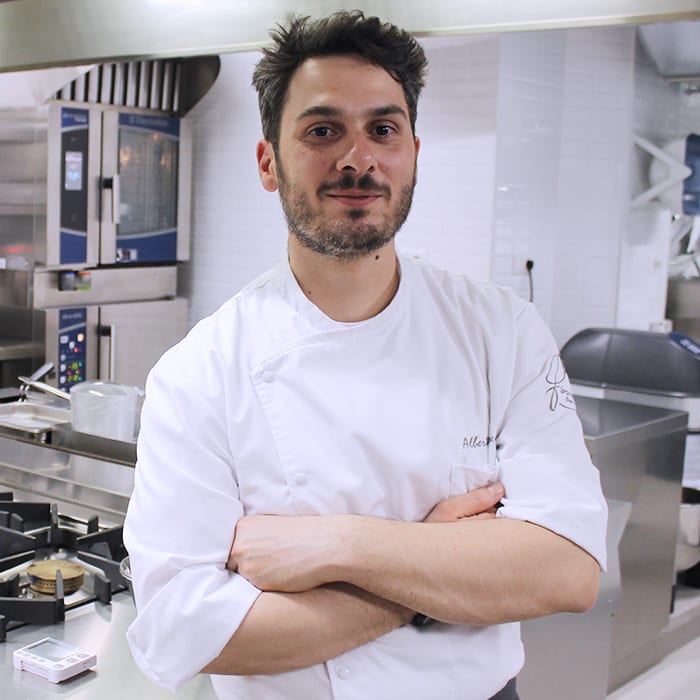 "Why Electrolux Professional?"
Alberto Mereu – Executive Chef 
"The choice for Electrolux Professional comes from previous experiences where other kitchens had their solutions installed; I wanted this brand for my restaurant as well."
List of installed equipment:
F'Orme Osteria
2019-08-02T09:52:47+02:00