Chef Camille Delcroix takes us behind the scenes of the cuisine of its Bacôve restaurant
Camille Delcroix, the owner and Chef of the restaurant "Bacove" opens the doors of his restaurant located in St Omer in the Pas-de-Calais. A gastronomic experience that plunges its guests into the world of the Audomarois marshes. Discover the backstage of the kitchens of this restaurant oriented towards regional gastronomy.
Chef Camille Delcroix highlights the Audomarois marshes in his restaurant
Arriving at 8 rue Caventou in St Omer, we are immediately amazed by the stone square which hosts the fountain of the Child with a Swan and the restaurant of Chef Camille Delcroix: Le Bacôve.
Nature and agriculture are themes that the Chef is particularly fond of. Indeed, the name chosen for his restaurant refers to the large flat-bottomed river boats that were used by market gardeners to transport their vegetables in the Audomarois marsh.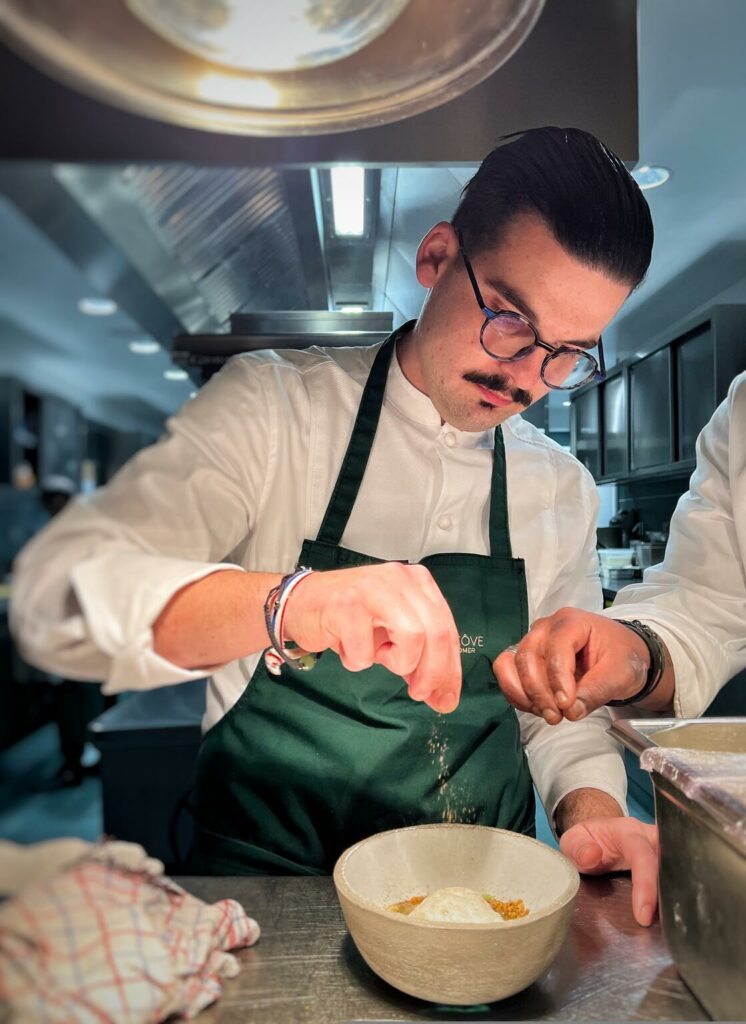 "Why Electrolux Professional?"
"I was looking for a compact stove. I chose thermaline because it met my space constraints (made-to-measure stove), with a striking and production power that is quite enormous or I have a multi-zone induction hob with 16 heating points. I also have two integrated planchas and another 2 small induction plates next to it. So I have a cooking line that is very powerful," says Camille Delcroix.
"My favorite function is really the plancha because we have an incredible caramelization, whether with fish, meat or vegetables, which never stick. It can be adjusted to the nearest degree. I know that at 230 degrees, it is great for scallops. At noon, I make a confit pork belly. At 250 degrees, we have a nice caramelization. The plancha is incredible, the result is just perfect. You just have to adapt it to the products you put on it".
Camille Delcroix wanted to highlight this regional culture, both in her recipes and in the decoration of her restaurant.
Upon entering the restaurant, a natural and unique atmosphere takes us into its universe. Shades of green adorn the room, natural materials such as wood are used for the furniture, an acoustic ceiling recalls the water lilies of the marsh, skeletons of animal heads adorn the walls of the various spaces. A contemporary, cozy and warm atmosphere welcomes us.
Le Bacôve: a Pleasure Cusine between Brasserie and Gastronomy, according to the services
At each service, 45 privileged people have the chance to discover the Chef's fabulous cuisine.
Camille Delcroix offers brasserie-oriented dishes at lunchtime, while in the evening guests discover a real gastronomic experience.
"His little touch" is to take regional cuisine back to his menu. And for this, Chef Camille works with many local producers, some of whom come from the Marais. Indeed, the Audomarois marsh is one of the last market garden marshes in France which is inhabited and still largely cultivated.
"Many market gardeners make different products and each of them has their specialties; and that's super rewarding," says Camille Delcroix.
Regional products that accompany his cuisine to make it unique:
"We are making a series of revisited endive and ham appetizers, we are reworking apple herring in oil, maroilles, our cuisine is really rooted in our territory and our region".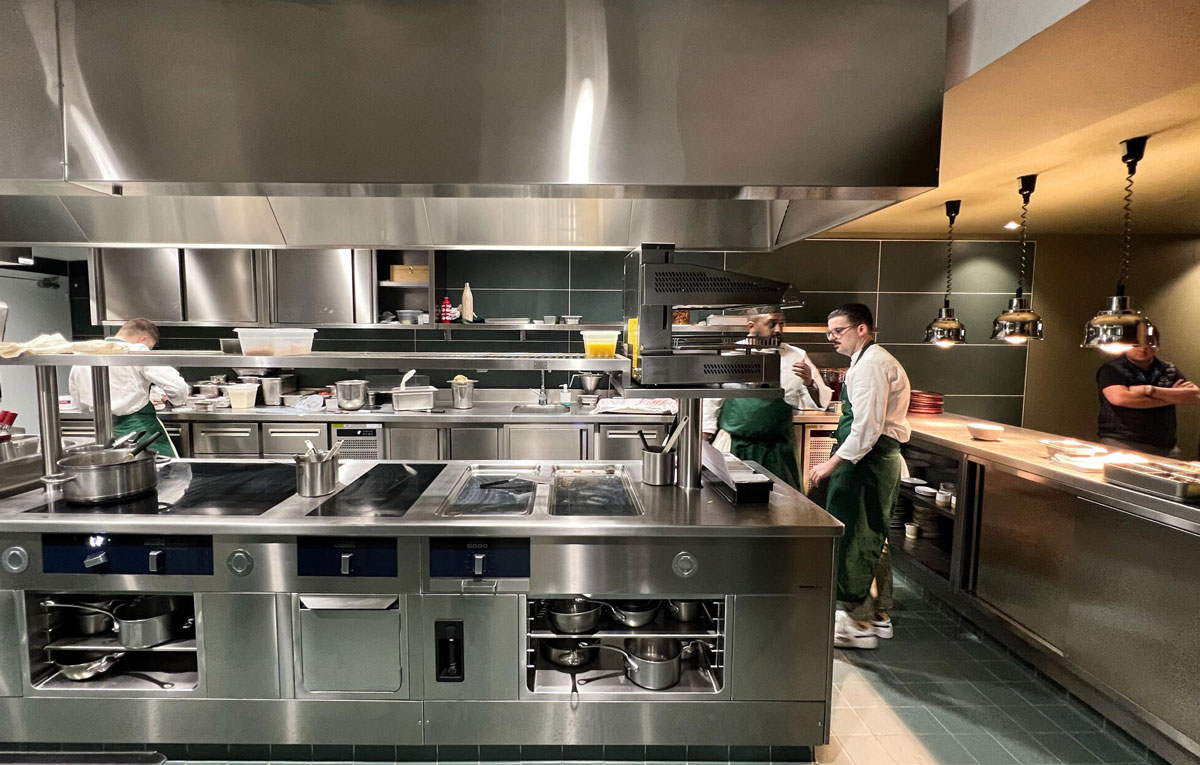 Bacôve restaurant
2022-11-30T20:21:49+02:00