Australia, November 2016
Now in its 11th year, Electrolux appetite for excellence is Australia's only national hospitality awards program that recognises and awards talented chefs, waiters and restaurateurs who are the next generation of industry leaders.
Founded by Luke Mangan, each year, hundreds of young Chefs from all over the country flock to compete for the coveted title of Australian Young Chef of the year. Chef Jake Kellie did just that and convincingly took out the award for Australian Young Chef 2015.
Aside from the recognition and accolades, part of Jake's reward was a culinary expedition to Europe with the aim of further develop his skills through money-can't-buy training opportunities and enviable experiences kindly arranged by appetite with the support of program sponsors.
The Sweden leg of the journey was organised by Electrolux Professional and included a rare 2-day stage for Jake at the world-renowned Fäviken Restaurant. Ranked 41st on the World's Best List, Head Chef and culinary
icon Magnus Nilsson creates unique Scandinavian cuisine that is well worth the pilgrimage.
Most young Chefs would only dare dream of the opportunity to learn and work alongside Magnus Nilsson. The Professional team in Sweden turned this dream into reality for our Australian Young Chef Representative.
Jake's Sweden itinerary also included a grand tour of Professional's Centre of Excellence in Stockholm, one of 20 centres around the globe where visitors can experience firsthand the vast range of Professional kitchen equipment in action. Jake also spent invaluable time with the local team delving into hot topics such as sustainable cooking.
As a finale to Jake's Stockholm trip, the Professional Team took him on a sampling tour to some of Electrolux Professional's favourite restaurants in town.
Electrolux Professional are thrilled to be a part of Jake's European culinary adventure and hope experiences such as this can continue to inspire the next generation of young Australian talents to emerge from the Electrolux Appetite for excellence program in the coming years.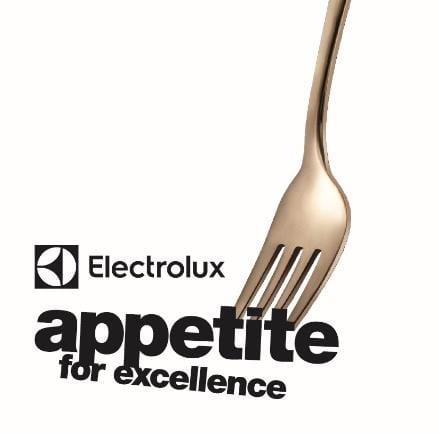 Appetite for Excellence
Appetite for Excellence (AFE) is the only national Australian hospitality program that recognises and awards young talented chefs, waiters and restaurateurs. A unique and highly credible program we provide a supportive yet challenging environment in which participants develop skills, gain exposure and establish peer-to-peer career networks.
Dream come true for Electrolux appetite for excellence Young Australian Chef
2016-11-15T13:50:49+02:00