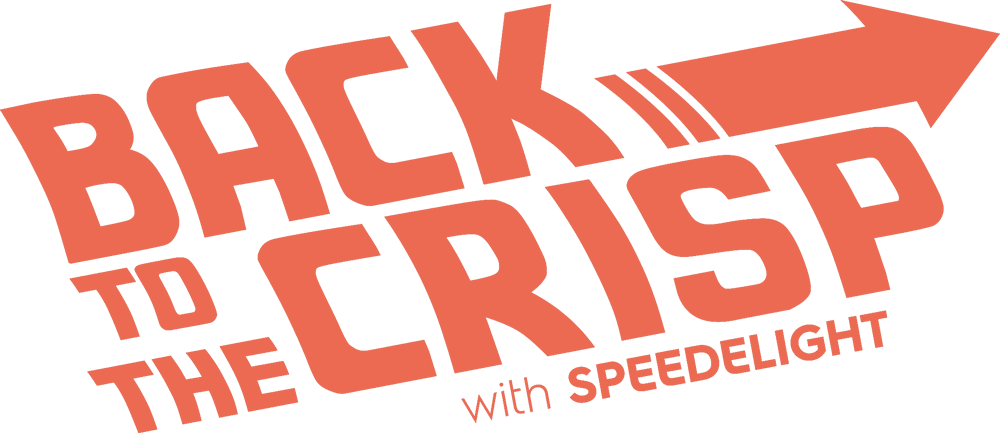 Electrolux Commercial Toaster
Fast has never tasted so good
TRIPLE PLAY
Peerless cooking performance
Chef-worthy snacks thanks to the combination of 3 cooking technologies: contact plates, infrared radiation and microwaves.
For your food:
crispy on the outside and perfectly cooked inside.
HAS YOUR BACK

Worry-free finish
Press the button and your job is done: the lid will rise automatically when your snack is ready.

For your food:
it won't burn, and you're safe to do something else!
PERFECT SQUEEZE

An intelligent press
The upper plate settles automatically on your food with just the right pressure.
For your food:
say goodbye to sandwiches that are overly flattened or not crispy enough.
SpeeDelight Menu Editor
Customize your icons and make it easy for your employees to choose the perfect recipe every time!
All around the World
All around the Clock
Enhance your menu with new recipes, thought and developed to cover different times of the day and different culinary tastes.
The cherry on top
Peace-of-mind solutions with our Customer Care package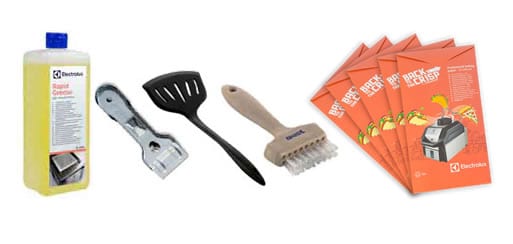 Accessories and consumables for premium maintenance.
This kit will keep your SpeeDelight high speed cooking device in peak form so it can do what it does best: brush, spatula, scraper, removable teflon plate, baking paper, silicon protector, cleaning solutions, rapid grease.
Electrolux Professional Toasters — Essential for Every Catering Business
Toast has enduring popularity, whether as part of a nourishing breakfast to start the day off right, for a lunchtime sandwich or as a light snack at any time of the day. For a catering establishment, it's a quickly prepared, high margin item that often leads to additional sales, such as a tea or coffee as an accompaniment. This has lead Electrolux Professional to develop a globally recognised commercial toaster.
Read More
For making toast at home, a domestic toaster is a common piece of kitchen equipment. In the case of a professional catering operation, however, you need something a bit more.
Choosing the Best Commercial-Grade Toaster Oven
Commercial tasters differ from domestic versions because they:
Are made from high quality and substantial materials that make them able to withstand rough use
Have heating elements that are designed for continuous use rather than the occasional toasting associated with a domestic device
Produce toast quickly and consistently so that service time is minimised and results are assured
are safe to use, sometimes being hard wired.
At Electrolux, we have a wide range of commercial toasters, and so you're sure to get the one that's perfect for you. They come in three basic types that are used in different situations:
Pop-up toasters
These are similar in appearance to domestic versions and have the same style of lever-action and timers. However, they may have slots for up top twelve slices and at that capacity are capable of producing up to 400 slices per hour. They are particularly suitable for cafes, hotels and care homes.
Conveyor toasters
These use a chain mechanism to carry bread past cooking elements. They are particularly suitable for self-service breakfast areas and can produce up to 1,000 slices per hour in a triple slice version.
Vertical toasters
These are most frequently used in takeaways and fast-food restaurants where they're used to toast burger buns. Such a machine is often known as a commercial bun toaster, requires little counter space and can handle around 2,000 items per hour with cooking time often less than ten seconds.
We Make Suitable Commerical Toaster Models for Every Establishment
Within the main basic types, there are other variations that may influence your choice. Some toast only on one side, which is particularly appropriate for bagels or crumpets. In certain cases, a commercial toaster oven may use convection technology to circulate hot air around products, such as grilled cheese sandwiches. to cook more evenly and more quickly.
There are numerous models available and there is no single best one. Instead, the best one for you is the one that handles your job most adequately and that will depend on the job you have to do. They're all well built, require relatively little counter space, deliver consistently good output, are reliable in use and capable of producing high volumes in a safe manner. Every one will keep your customers happy by producing the toasted product they want, when they want it. That's good for your business, as is the way they do the job efficiently and cost-effectively.
We are proud to be known as the premier global brand that businesses trust to get the job done. We supply Australia with commercial dryers. Additionally, we specialise in delivering high-quality coin operated washing machines and catering equipment. Don't hesitate to contact us for more information.
Read Less
Revolutionize your business with a commercial-use toaster
Find your complete solution
Panini Grills
2019-07-17T06:55:20+00:00
Filter (2 Products)
Plug In
SpeeDelight with adjustable tube, ribbed removable teflon plate

603905

SpeeDelight with manual Adjustable Top ribbed Contact Plate, dark grey-Australia

It combines 3 cooking technologies: contact, infrared radiation and microwaves to provide perfectly cooked food, heated to the core.
Adjusting upper plate to heat food up to a minimum height.
The Energy Saving Mode automatically switches to stand-by after an amount of time settled by the operator (from 1 to 60 minutes).
Delivered with USB port and wi-fi connection to optimize workflows allowing local and remote inteaction (temperatures, countdowns, warnings).

---

Plug In
SpeeDelight with flexible plate, ribbed removable Teflon plate

603904

SpeeDelight with Flexible Top ribbed Contact Plate, dark grey - Australia

It combines 3 cooking technologies: contact, infrared radiation and microwaves to provide perfectly cooked food, heated to the core.
Self adjusting ribbed upper plate to heat food adapting to its thickness.
The Energy Saving Mode automatically switches to stand-by after an amount of time settled by the operator (from 1 to 60 minutes).
Delivered with USB port and wi-fi connection to optimize workflows allowing local and remote inteaction (temperatures, countdowns, warnings).

---