Electrolux Professional Commercial Blast Chillers
not just another appliance.
A blast chiller is a way of working that can improve life in professional kitchens, as well as their results.
for Restaurants
Electrolux Professional's Cook&Chill can help combat common sources of stress in the kitchen, championing great food through a healthier work-life balance and making your business more profitable.
Ensuring consistent food quality
guaranteeing punctual delivery to customers
letting chefs experiment, get creative with and perfect new dishes
Solutions for restraurants
for Hotels
Today's customers have higher expectations than ever. They want their hotel to offer fast room service with high-quality food from a variety of cultures and suitable for all kinds of diets.
More flexible menus
leaner and more streamlined workflows
less waste plus time, cost and energy savings
Solutions for hotels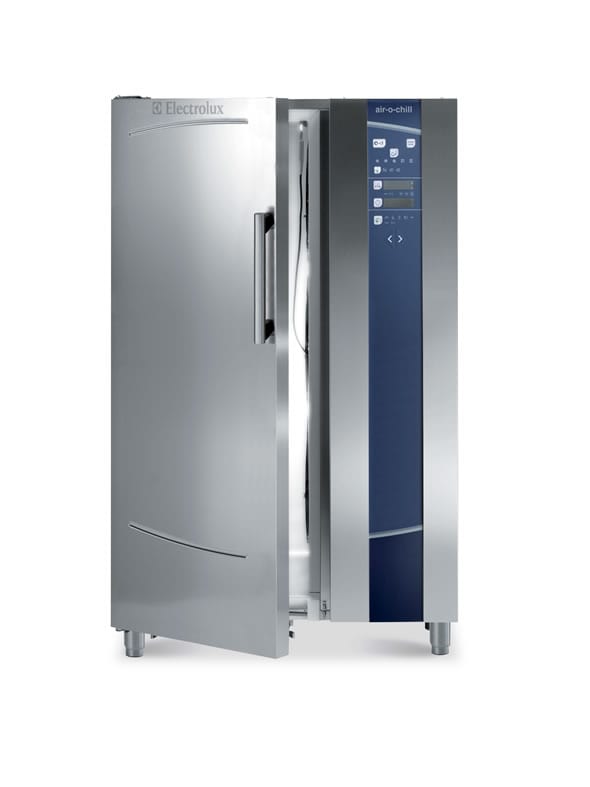 air-o-chill
Blast Chillers & Freezers
Optimize the workflow in your kitchen by increasing the shelf life of food and reduce waste. Our innovative blast chillers and freezers are crafted to complete the integrated Cook&Chill process.
air-o-steam Touch Line Combi Oven
air-o-steam Touchline inaugurates a new era in combi ovens, ensuring a simple and intuitive way of cooking in every kind of professional kitchen, satisfying quick service restaurants, high-capacity kitchens and even fine dining restaurants of the most experienced Chefs.
Accessories for your Cook&Chill Blast Chiller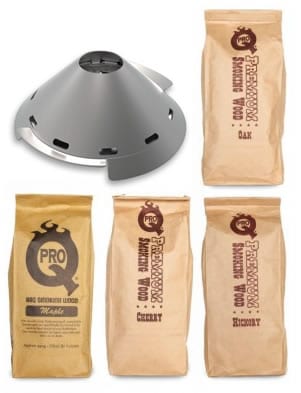 Volcano smoker
Ideal for cooking and smoking of fish, pork, poultry, beef, cheese, bread, vegetables (using wood chips, dried spices) and for low temperature cooking with smoked flavour.
USB Sous-vide probe
The Sous-vide probe is ideal for sous-vide cooking to ensure that the correct core temperature is accurately reached without affecting the vacuum in the bag.
Ensure Food Safety and Quality with Commercial-Use Blast Chillers
Within the catering industry, safety is paramount. Producing food that will harm our customers is a disaster and so ensuring it's safe to eat is essential. At the same time, the taste, quality and consistency of the food are important and they have to be combined with ensuring it's safe.
If you cook food that isn't to be eaten straightaway or is served cold, a commercial-use blast chillier is a necessary piece of equipment. It can typically reduce the temperature from +70⁰C and above to +3⁰C or lower within ninety minutes, meaning it is safe for storage and consumption later.
Read More
Choose the Best Blast Chillers for Restaurants and other Establishments
Production times and costs can be significantly reduced by cooking food in advance, freezing it and then reheating when required. It's a technique many organisations use, but it has to be done properly to retain the quality and taste of the food and, above all else, ensure it's safe to consume. Simply putting the cooked food into a freezer or refrigerator isn't good enough since this will just raise the temperature of everything else. Instead, it needs to be properly chilled to quickly reduce its temperature before freezing.
Bacteria grow quickly at temperatures between 8⁰C and 63⁰C so hot food needs to be cooled quickly to avoid this. Cooling from 70⁰C to 3⁰C in ninety minutes meets safety requirements while a reduction to -18⁰C in under four hours is necessary if freezing food.
A blast chiller for commercial kitchens will generally undertake a hard chill suitable for most products, among them pizzas, cooked meats and pies. More delicate products such as gateaux or those with a high water content (for example, vegetables and fish) need a softer chill to prevent dehydration while a harder chill is appropriate for high-density food and a shock freeze for food to go in the freezer. Depending on the type of food you process, check the blast chiller can handle it.
The Perfect Blast Chiller For Commerical Kitchens
When choosing a blast chiller, also look for other features:
Capacity. A compact unit will be sufficient for chilling small quantities, but a larger, industrial blast chiller may be necessary for a large production kitchen. Enough capacity is important since overloading a chiller will reduce its efficiency.
Control. Whilst smaller models have manual controls, premium versions are programmable and you can save programmes for re-use later. This ensures consistency of taste plus retained flavour and nutritional value. Nearly all chillers also have temperature probes to monitor the chilling process and displays that show progress. Some chillers save this data so you can record it to prove correct processing of the food.
Durability and Safety. Our blast chillers are constructed of high quality, food safe materials that are easy to clean and resistant to knocks. Airflow is directed to reduce temperature quickly and there are inbuilt safety features to warn of incorrect temperatures and to prevent staff being trapped in the chiller.
Shop Our Range Of Commercial Blast Chillers
Our commercial blast chillers let you reduce the temperature of food to safe levels, ensuring no contamination occurs and at the same time retaining the quality and taste. They're invaluable in professional kitchens and all types of catering organisations.
At a time of increasing availability of 'fast foods', the blast chiller is an essential piece of equipment to make sure the food is produced efficiently and well. It also ensures you conform fully to safety standards and satisfy your customers with the food they want.
We are proud to be known as the premier global brand that businesses trust to get the job done. We supply Australia with catering equipment. Additionally, we specialise in delivering high-quality catering equipment in Sydney and catering equipment in Melbourne. Don't hesitate to contact us for more information.
Read Less
Discover what a Blast Chiller by Electrolux Professional can do for your business
Blast Chillers
2019-07-17T07:26:09+00:00