Affordable co-working with Electrolux Professional
The first 100% fully professional kitchen space to rent by the hour. To be able to dedicate yourself to the professional kitchen is no longer something only a few can reach, the knowledge and know-how of the kitchen is now available to everyone at Cocinering.
Cocinering came to life when a need, not yet covered by the market, was discovered. Cooking in a comfortable environment and co-working with other colleagues has now become affordable. Cocinering was founded in May 2017. It consists of a kitchen, with more than 150 square meters workspace, four individual workstations and 100% Electrolux Professional solutions, all in the center of Madrid.
This company, a pioneer in its market, is led by María Martínez del Peral, pastry chef of Le Cordon Blue Madrid, and owner of the catering "Taneni & Co", together with Yves-Henry Comgée, sales director of a pharmaceutical company and Pedro Luis Pérez, director of R&D Projects in an American multinational company.
Cocinering poses as a challenge to make itself known by being present in the hospitality schools of Madrid and providing its service to those whose dream is cooking, helping them grow. Thanks to Cocinering chefs with great ideas, for the future, now we have the means to move forward and be able to carry out our projects.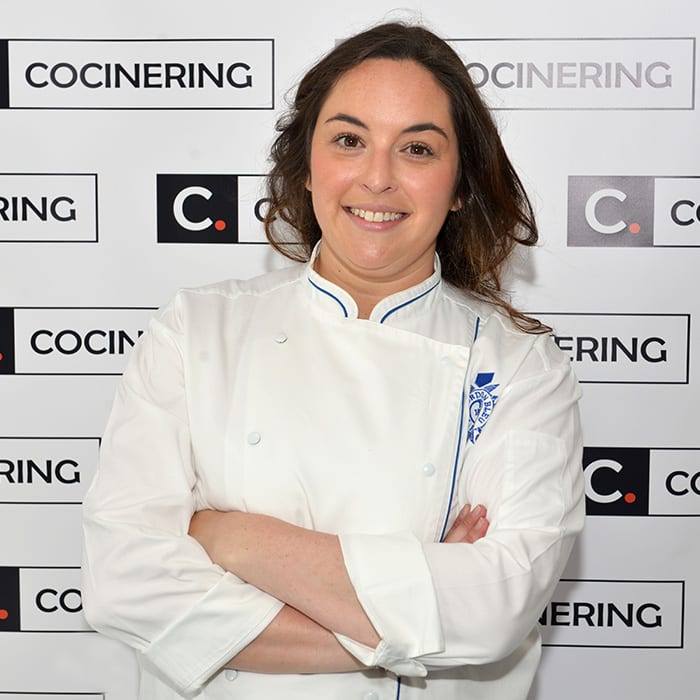 "Why Electrolux Professional?"
María Martínez del Peral – Chef at Cocinering:
"We want to serve as a shuttle and accelerator of entrepreneurship projects in the world of cuisine. Our business model is based on the kitchen where the client does not need to buy a professional kitchen, but rents it depending on their specific needs, eliminating the need for high investments."
Cocinering
2019-07-22T11:07:27+02:00