Optimizing workflow with thermaline
In Champoluc, located in the beautiful Val d'Ayas at the foot of Mount Rosa, CampZero opened its doors. A prestigious 5-star resort designed to offer a unique experience of style and comfort, able to combine the passion for sport, during any season, with the excellence of well-being and hospitality.
Inside you have two culinary choices: the Summit and the Cliffhanger's Grill. There is only one kitchen for both restaurants, whose main player is Executive Chef Luca Gubelli.
There are two main reasons why chef Gubelli chose the thermaline Modular 90, with a Swiss Finish unique seamless top: technology, fundamental to optimize workflow and for precise preparations with little margin for error, and design, to align with the rest of the structure.
Attention to the environment is an aspect that we can see through the whole structure of the resort, including the kitchen. This is where the ''KillerWatt' by Electrolux Professional was installed, a system that controls and optimizes electricity consumption. Commonly referred to as 'cutting the peaks', this system makes it possible to manage the various electric utilities better by eliminating the load peaks and guaranteeing an intelligent energy distribution. This could mean saving up to 30% on operational costs.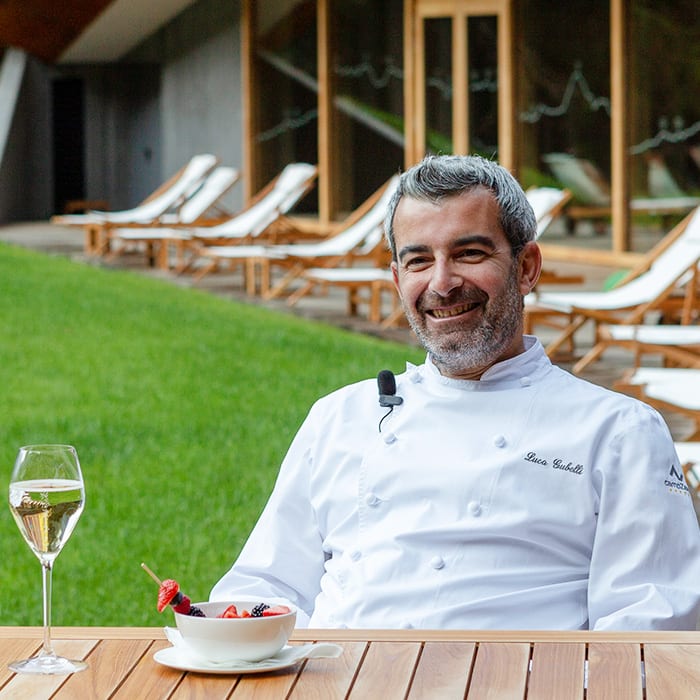 "Why Electrolux Professional?"
Luca Gubelli – Executive Chef
''Here at CampZero I managed to create the kitchen I always wanted: linear, clean and with great supporting technology. I found the ideal solution in thermaline by Electrolux Professional.''
''I am a supporter of induction. We use this function a lot at the resort, as our dishes are mostly express. Furthermore, the smooth glass-ceramic surface, easy to wash and allows us to have a clean and tidy kitchen at all times during the service."
List of installed equipment:
Active Luxury Resort CampZero
2019-07-22T14:49:34+02:00