Peel, wash and dry with our range of
peeling machines, vegetable washers and spin dryers
Multi purpose peeling machines
Electrolux peelers solve the problem of removing not only potato peels but also peel hard and soft vegetables, cleaning seashells, brush vegetables without peeling and dry them.
Abrasive plate is supplied as standars for an high quality outcome.
Our peelers have a number of different peeling chamber capacities to please the requirements of small and medium size restaurants and guarantee the maximum output from 80 kg/h to 400 kg/h of peeled vegetables.
Simple and easy to use waterproof touch control panel with reset button and  programmable timer.
Vegetable washers and spin dryers
Electrolux offers a wide reliable range of vegetable washers, spin dryers and combined machines providing 2 in 1 solutions for any kitchen size. They are essential components for small, medium and large size kitchens.
Choose what is the best for your professional kitchen environment, washing and drying your lettuce, spinach, leeks, parsley, cabbage, broccoli and artichokes in record time, assuring the best flavour and the most delicate texture are maintained until served.
All our units are designed for efficient and safe treatment of any type of vegetables, guaranteed hygiene and are easy to clean.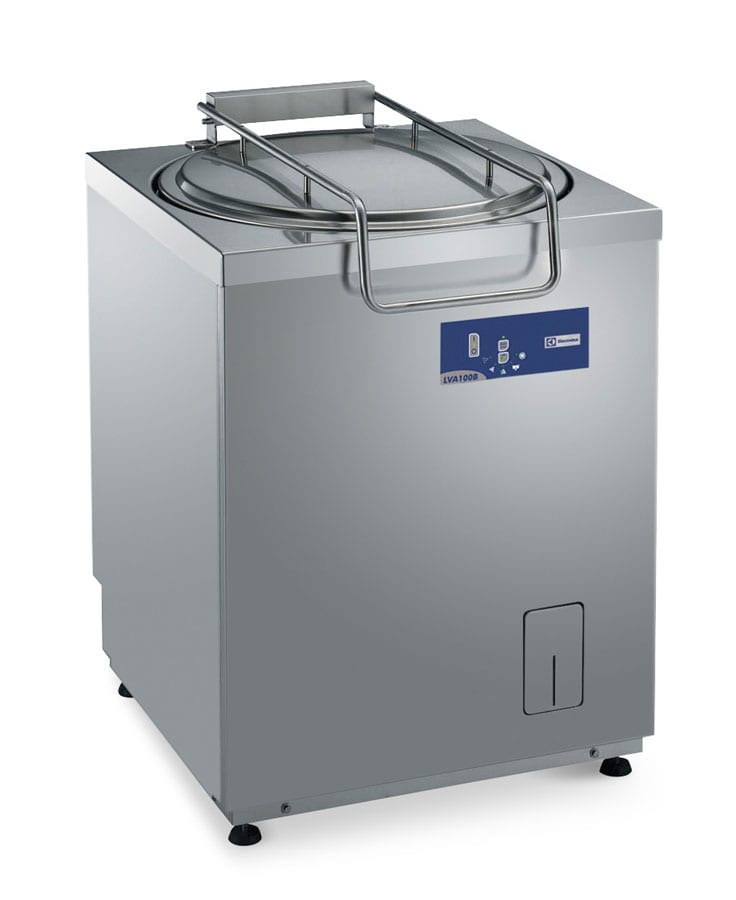 Find the ideal package for your business
Discover what peelers, washers and dryers can do for your business
Food preparation: peel, wash and dry
2017-04-12T13:03:02+00:00