HSB Living Lab has been awarded the World in Property Award 2020.
The prize was awarded to a project that made an extraordinary imprint on the Swedish real estate market and was handed out at the Property Gala on the 29th of January at Berns in Stockholm.
We are 12 partners in the HSB Living Lab project, working together with innovation as a guiding star, to develop sustainable housing solutions of the future. The Research Hub tests smart and innovative laundry solutions in the"Future Laundry Studio", equipped with energy-efficient laundry solutions from Electrolux Professional. Two ongoing research projects in the laundry studio are "The Future of the Laundry" which maps the environmental impact of our laundry patterns and "MinShed" which investigates the reduction of microplastic emissions.
Peter Sundqvist and Martin Perlbo Stolt, who both work with the sale of common laundry rooms in Swedish apartment buildings at Electrolux Professional, participated at the gala and awards ceremony.
– The fact that HSB Living Lab won the prize this year is seen as a receipt for the fact that Electrolux Professional is involved in contributing to something really good, says Peter Sundqvist. "We are proud to be part of such a long-term research project with our laundry studio and to study its benefits for our climate, environment and the great energy savings we can make together," he continues.
We would like to congratulate HSB Living Lab for this year's award!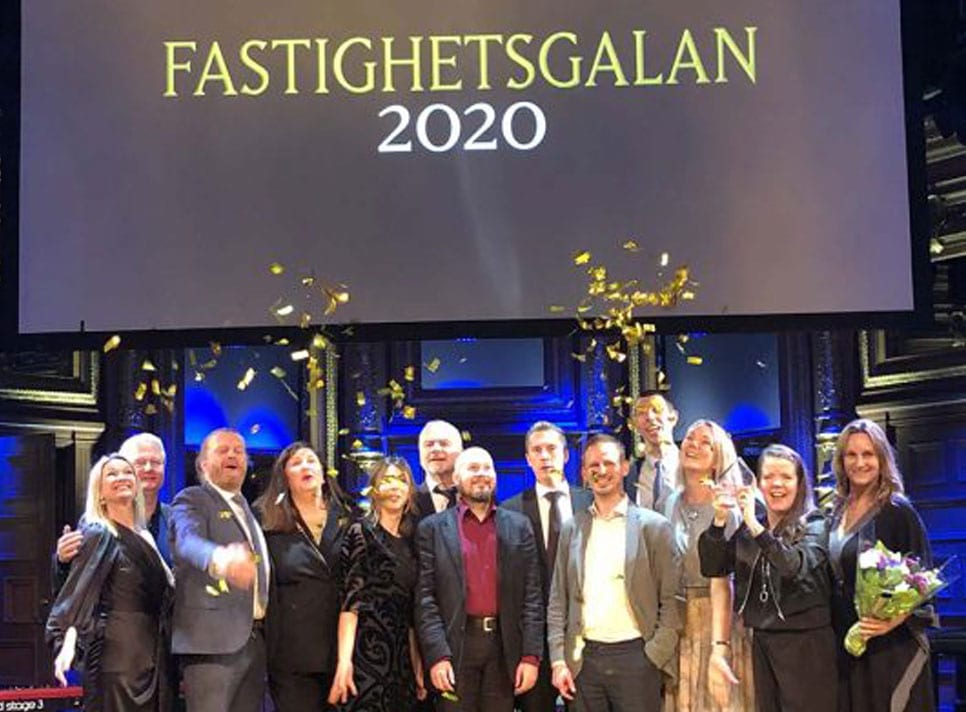 HSB Living Lab winner of World in Property Award
2020-03-13T20:27:50+02:00