Electrolux Professional Industrial Vegetable Cutters
made for commercial use
Commercial Vegetable Cutters
Electrolux Professional vegetable slicers and cabbage shredders offer different models – table top and freestanding – all working in continuous to grant higher productivity with hoppers for large and long vegetables to fit all types of veggies and fruits.
TRS slicer meets all your needs in cutting vegetables and fruit while offering high productivity, outstanding performance, superior quality and extreme sturdiness. Visit here for more.
High powered, built to last. The ideal machines for the professional chef.
Chop, mince, grind and blend any preparation your recipe requires.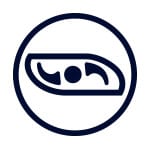 Safe storage of your blades granted by wall mounted blade holder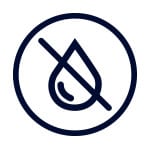 Waterproof and ergonomic control panel (IP55)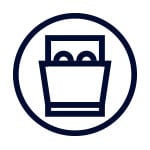 100% dishwasher safe: blade, lid, scraper and stainless steel bowl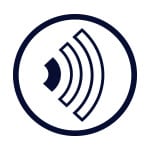 Silent operation and long life for heavy jobs is ensured by a powerful compact induction motor
Purchase The Best Commercial Vegetable Cutter From Electrolux Professional
Are you on the hunt for the absolute best commercial vegetable cutter in the industry? Here at Electrolux Professional, we understand that when you are spending money on this type of product, you are looking for great value for money and that is exactly what we can offer you with this electric vegetable slicer. No matter whether you need this product for a school or company canteen, a care home or a catering business, it is the perfect device to help you cut your vegetables in record time so you can focus on other tasks at hand and provide the best possible service that you can.
Read More
Why Choose Our Industrial Vegetable Cutter?
Electrolux Professional is the only company you need to shop at for your vegetable cutter as not only do we provide the best products on the market, we also offer the best service too. Find out more about our incredible company below:
We Are A Global Name And Trusted Brand – When making a commercial purchase, you want to know that it is a reliable product you are getting from a trusted brand and that is exactly what we can offer you here at Electrolux Professional. Our name is known around the world for developing incredible products and we have been in this business now for over a century, making our experience and knowledge of what our customers want and need second to none.
We Offer Greener Products – The whole world is heading towards a greener direction and this is a great thing for the planet! What's more, it can also be an amazing thing for your company and wallet too! We are able to create greener products that are designed to lower utility costs. This will ultimately not just save you money, but you will be contributing and doing your bit towards improving the sustainability of the Earth.
We Provide Excellent Customer Care – As we mentioned before, not only do we provide amazing products, but we also are very proud of our exceptional customer care. Our technical experts will be able to help you with any issues that you may have and will help to resolve problems as quickly as possible.
Find out below how you can get in touch with the Electrolux Professional team today.
Shop Our Range of Industrial-Grade Vegetable Cutters Today
Would you like to know more about our commercial electric vegetable cutter before making a purchase? Then please do not hesitate to get in touch with our team today who would be more than happy to answer any queries that you may have in regards to our industrial vegetable cutter. You can head on over to our contact page where you will find contact telephone numbers and our on-site enquiry form that takes just a few minutes to fill out, and we will be back in touch with you as soon as possible.
We are proud to be known as the premier global brand that businesses trust to get the job done. We supply Australia with catering equipment in Sydney. Additionally, we specialise in delivering high-quality catering equipment in Melbourne and commercial food service equipment. Don't hesitate to contact us for more information.
Read Less
Discover what an Electrolux Professional Industrial Vegetable Cutter can do for your business
Vegetable Cutters
2019-07-22T01:39:33+00:00
Filter (75 Products)