Electrolux Professional Gas Cooktops
Since 1871.
Production, precision and tradition for over 100 years.
thermaline M2M Industrial Cooking Range
made to measure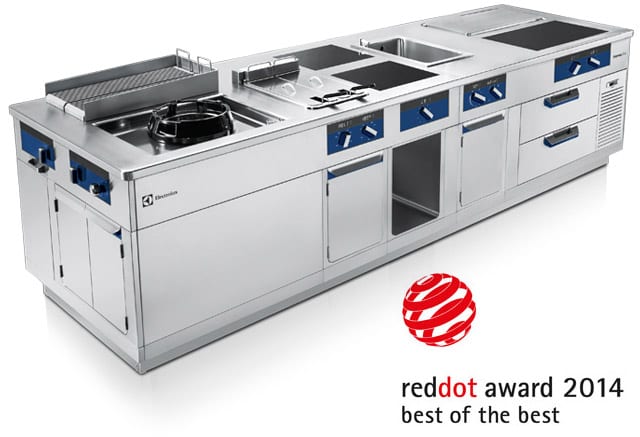 Create your ideal kitchen
Made to Measure is created to offer every top chef a partner for life, meeting the requirements of five-star hotels and fine dining restaurants with the latest professional technology and ultimate kitchen design.
Red Dot Award for Product Design

thermaline M2M has won the Red Dot Award for Product Design 2014, a prize that has established itself as one of the most sought-after quality marks for excellent design worldwide.
thermaline modular 80 & 90 professional ranges
thermaline Modular cooking ranges boast a strong internal frame resistant to bumps and corrosion
Free-cooking top allows you to use both pots and pans and cook food directly on contact at the same time
The unique retro-illuminated glass display and the highly-visible LED digits, on electric version, provide full control of your operations.
The Thermodul seamless connection between cooking functions (ProThermetic boiling and braising pans included) avoids liquid infiltration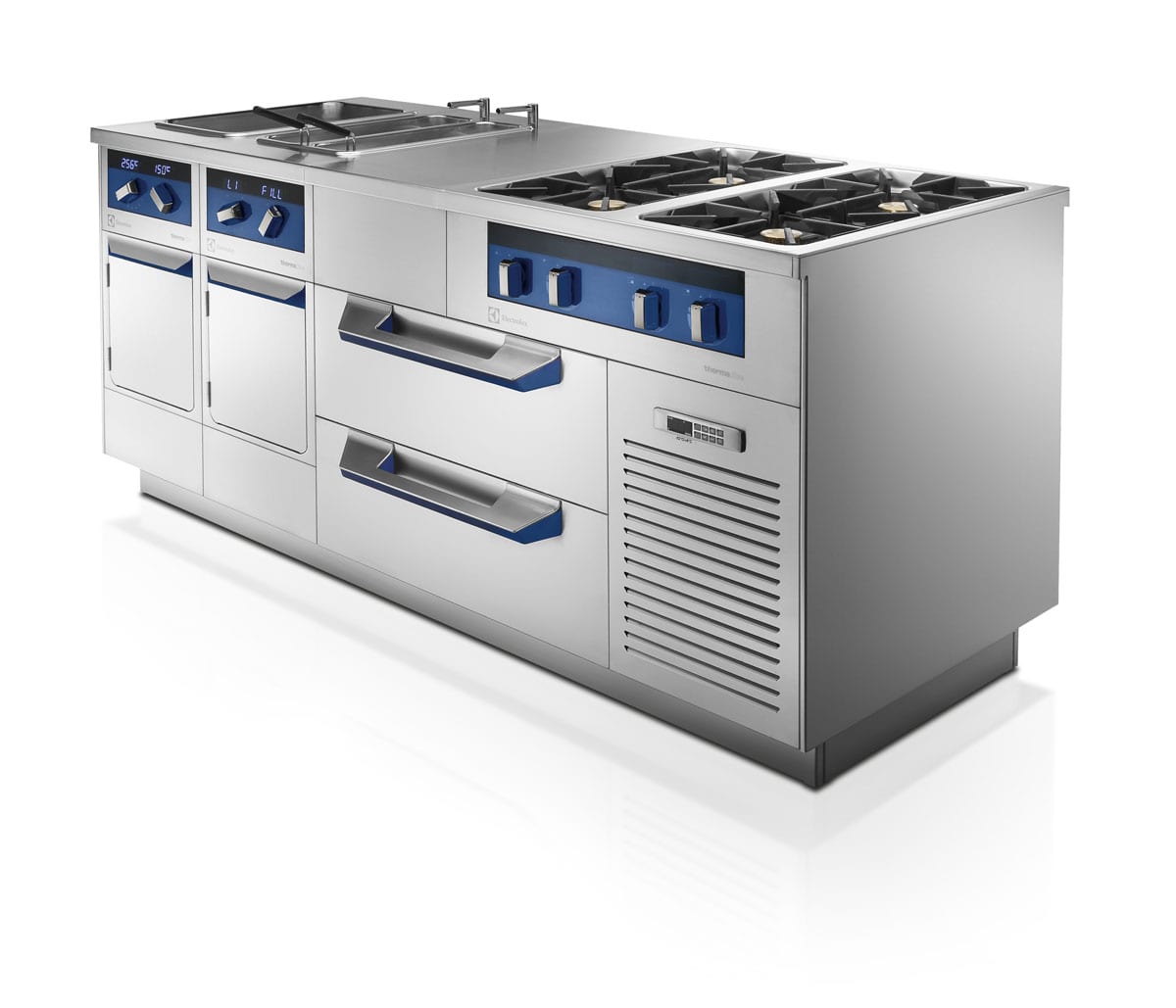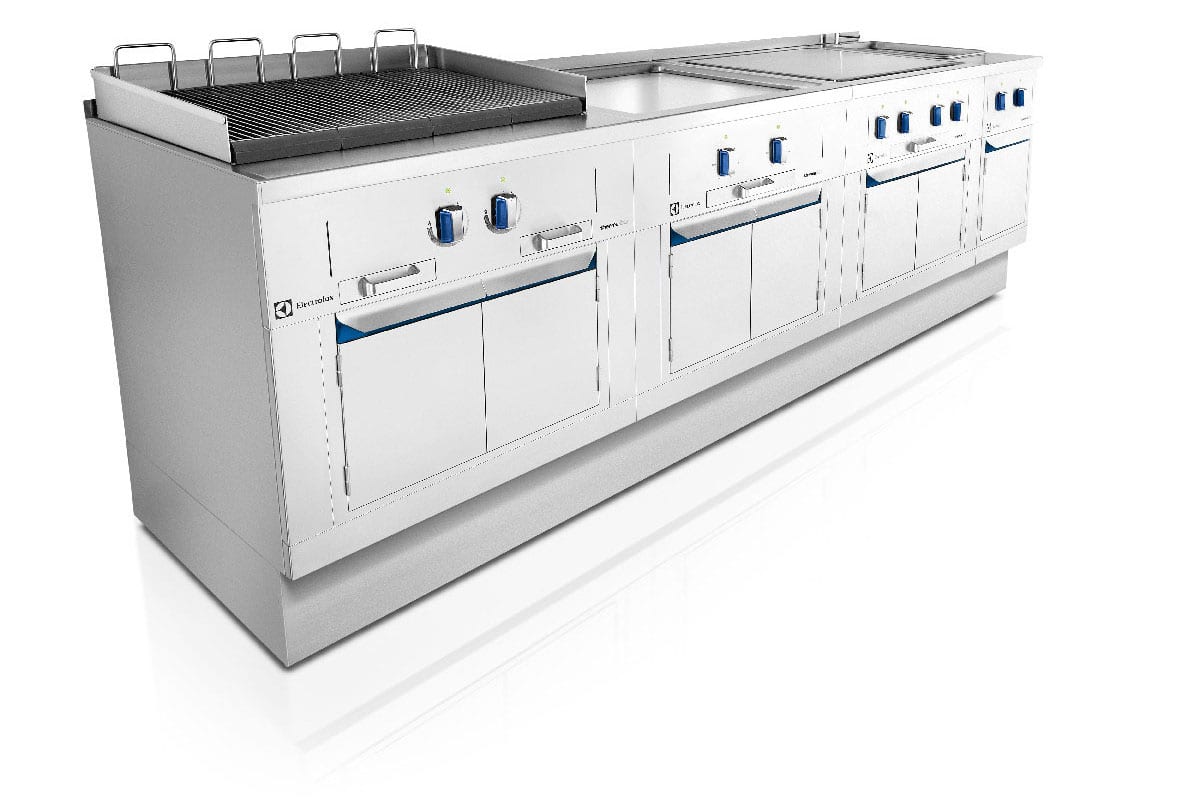 thermaline modular 85 professional range
The most flexible modular cooking system offering multiple configurations (against the wall and back to back)
Infinite Possibilities
with M2M thermaline
Check out our 25 examples of
M2M thermaline Suites!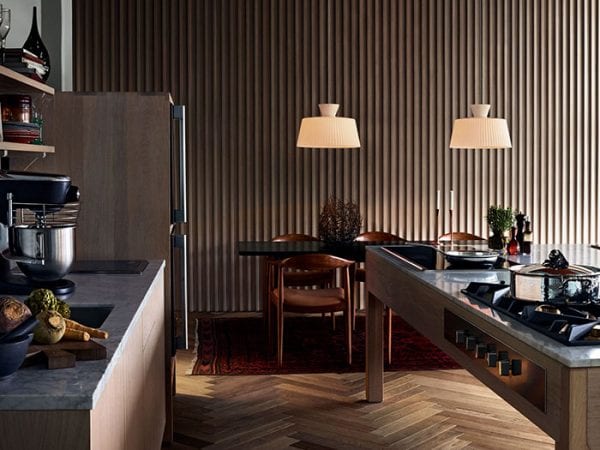 Electrolux
Grand Cuisine
Designed for "built-in/drop-in" installation in exceptional kitchens and can be combined with thermaline M2M
Upgrade Your Kitchen with a Commercial Gas Cooktop from Electrolux Professional
If you want your kitchen operating at maximum efficiency, you need the best commercial kitchen equipment and the most professional kitchen staff you can find. Electrolux Professional can help you with meeting the needs of the first half of that formula.
Read More
The Electrolux company has been in business since 1919 and remains one of the world's most well-known and strongest companies. We have achieved our success by always designing our products to meet the needs of our customers, hence our slogan: "Thinking of you".
This is not just a saying, but something we truly take to heart, and that's why you will find every Electrolux product is made to perfection. Our professional gas cooktops are no exception to the rule, meeting all of our strict criteria for safety, reliability, efficiency, environmental sustainability, durability, function, and form.
We invite you to get in touch with our commercial kitchen experts at Electrolux Professional Australia on 1300 888 948 or by sending us an email through our contact page. We will provide you with more details of the full range of products and services we can offer you.
Features of Our Professional-Grade Gas Cookers
You may be wondering what makes our commerical gas cooktops so special, and we're happy to provide some answers. One of the best things about our industrial gas cooktops is something we call Flower Flame, designed to provide focused heat distribution for perfect cooking results every time. We have created a Youtube video where you can see Flower Flame in action.
Flower Flame is good for your business and for the environment because it cuts down dramatically on wasted energy.
Typical burners are wasteful because they allow energy to leak around the sides of a cooking vessel. Flower flame burners are designed to avoid this problem, so they're much more energy efficient. Your food will cook faster, your pots and pans will suffer less heat damage, your kitchen environment will be cooler, and your staff will be able to work with better safety.
Another feature of our professional gas cooktops that you're going to love is the stainless steel exterior for good looks, hygiene, and easy cleaning. Additional safety is provided by features including flame failure detection, protected pilot light, and IPX5 rated sealing against liquid ingression to the control area.
We'll Help You Keep Your Industrial Gas Cooktop in Working Condition
Electrolux Professional is famous for the quality of after sales support we provide to our customers. We build our products for durability and reliability, but commercial kitchens are heavy duty environments and there are always situations that can arise that may need attention.
We provide all the support you need if you ever run into any kind of problems. We have a huge inventory of replacement parts available, and expert technicians to install them for you. If you need help, simply call or email our customer care service and we will take prompt action to get your equipment functioning perfectly once again.
We are proud to be known as the premier global brand that businesses trust to get the job done. We supply Australia with commercial kettles. Additionally, we specialise in delivering high-quality commercial toasters and commercial deep fryers. Don't hesitate to contact us for more information.
Read Less
Get in touch with our team of experts and find out what Electrolux Professional gas cooktops can do for your business
Gas Cooktops
2019-07-19T07:12:56+00:00
Filter (94 Products)