Building your value Chain.
Together
Electrolux Professional's dedicated
hotel chains team
recognises your need for consistency.
How do we make the difference?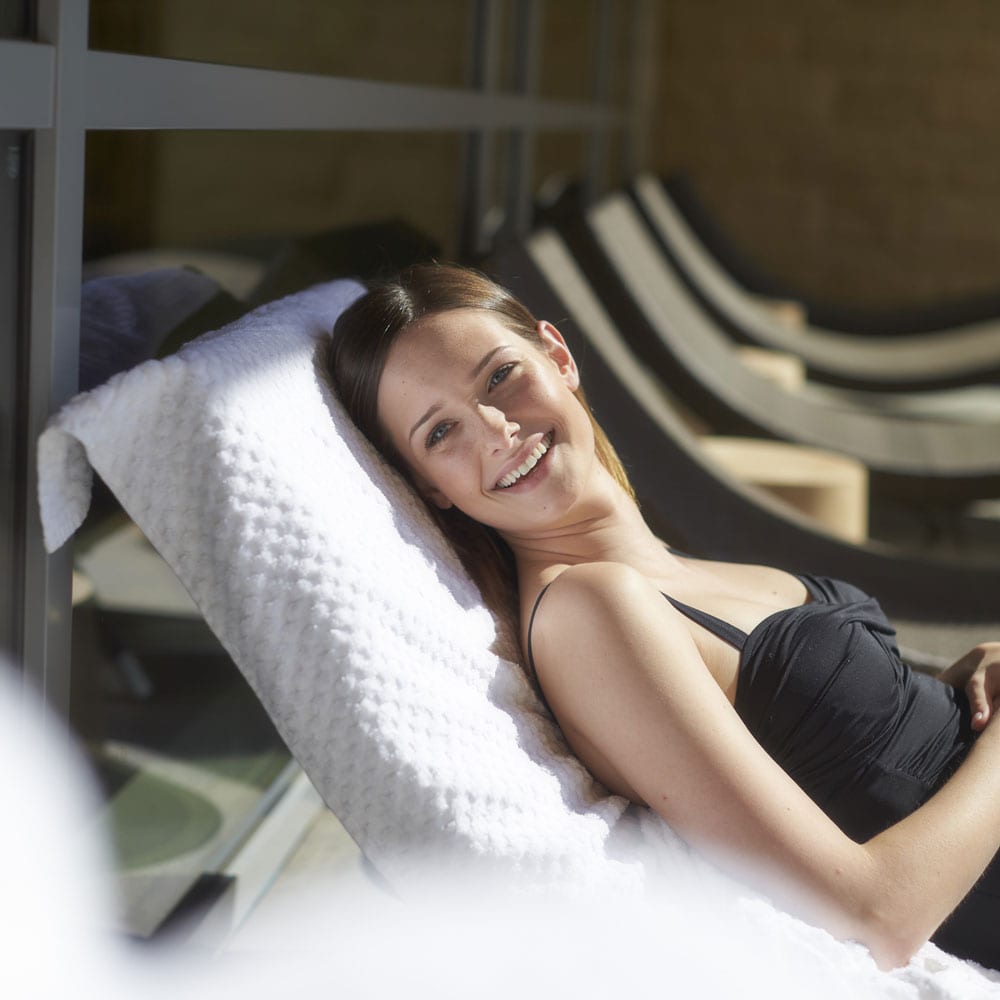 Center Parcs Woburn Forest
United Kingdom
"Concern for the environment is also an important part of our ethos, so it is vital that we look for 'green' processes in the spa and our housekeeping department. Thanks to the bespoke programs and laundry quality offered by the Electrolux Professional laundry equipment, we can be environmentally friendly and economical without compromising the level of luxury and comfort for our guests."
Helen Bennett,
Purchasing Manager at Center Parcs
Park Hyatt
Dubai
"We've been using Electrolux Professional machines since the hotel pre-opening in 2005 and have been extremely satisfied since then. That's why we have recently ordered a bigger machine to fulfill the increased demand of clean linen."
Teddy Mathew, Laundry Manager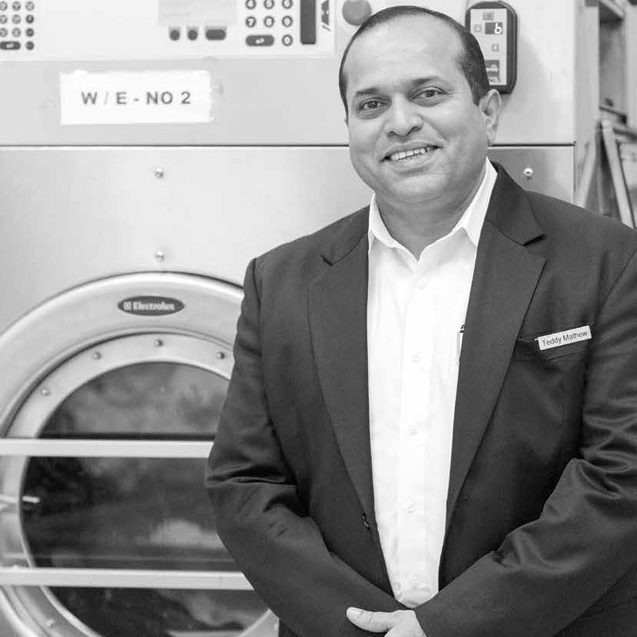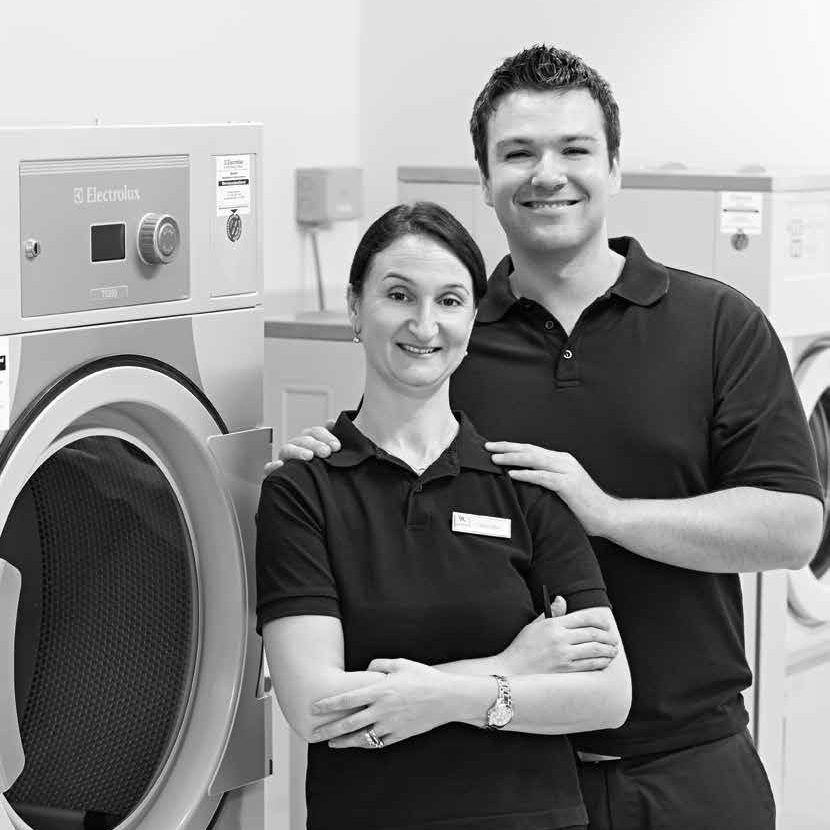 Waldorf Astoria
Berlin, Germany
"Electrolux Professional appliances are completely automatic and easy to use.
This for example renders the training of new employees much more simple."
Mrs. Cinar, Laundry Service Manager

Super 8
Ukiah, California
"I see the technology I've employed in my laundry as the perfect recipe to deliver green results and much more. My Electrolux Professional system accurately and efficiently adds up to great savings in dollars and very importantly, has a very low impact on the environment. My laundry savings total between 20-25% in lower gas, electric, water, and sewer costs. With today's severe drought conditions in California and many parts of the world, conserving water and the earth's precious resources is critical. Electrolux Professional equipment helps me to do my part to safeguard resources while lowering my costs and increasing productivity."
Raakesh Patel, Owner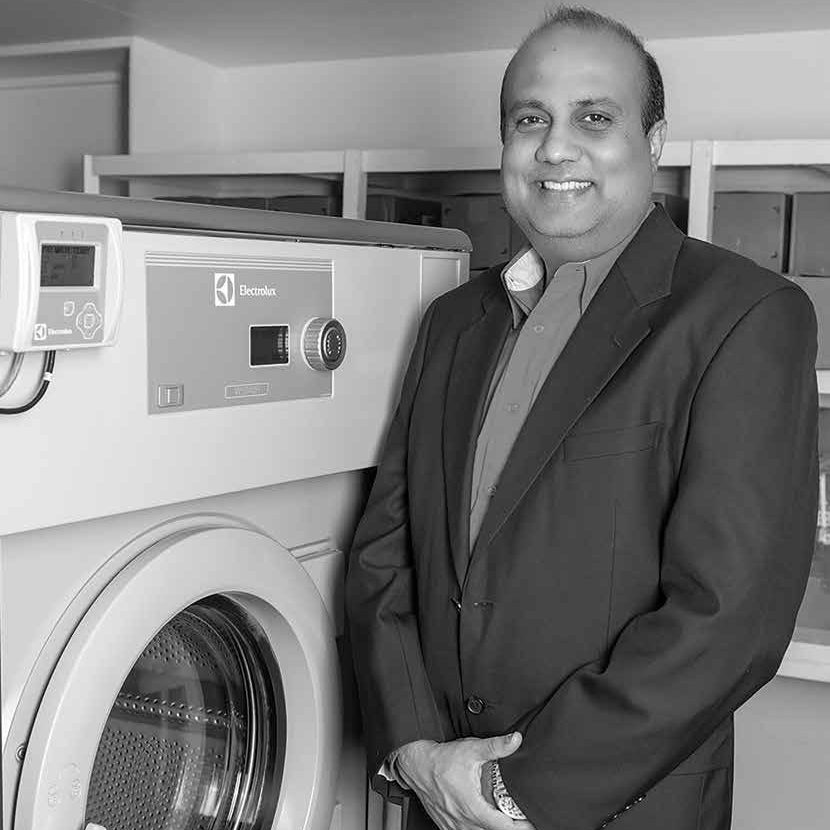 Let's create together a winning energy exchange
Global R&D team: from customer insight to excellence inside
Global R&D teams exploit synergies across internal design sectors to reduce time-to-market while performing market research and seeking out new opportunities.
The world's most extensive Customer Care network
Electrolux Professional provides the world's most extensive Customer Care network, able to satisfy your needs with a capillary local presence before, during and after purchase.
The green side of hospitality
lagoon® Advanced Care: the power of water
Sustainable
Environmentally friendly with no toxic chemicals used in processes, as water is the solvent.
Delicate on the delicates
Outstanding results, for your valet service, with most precious textiles and fine wool labelled dry-clean only.
A complete cleaning service in 55 minutes
The vanguard of wet-cleaning: all the benefits of water with the speed and simplicity of solvent-cleaning. Get your uniforms always perfectly clean, respected and done in time.
lagoon® Advanced Care
Get in touch with our team of experts
Are you a laundry consultant?
A new space
for your projects
Electrolux Professional has become a benchmark in the world of integrated systems for professional kitchens and laundry solutions. Our 70 years' of experience have led us, above all, to perceive markets needs and meet those needs with our expertise.
Those who know us, are aware they can rely on an open and professional partner, offering innovative solutions and outstanding after sales service.
Building a network with Important Consultants is a precious occasion for establishing a profitable exchange of ideas.
We have created a space on the web, dedicated to ease your work, Electrolux Professional solutions. There you may find each product complete with all the related documentation, easy to use and download.
Ask for your Electrolux Professional Solutions Account
Hotel chains laundry
2017-02-10T11:23:30+02:00