Established in 1985 by Lord and Lady Haughey in Glasgow, UK, City Facilities Management followed a distinctly different approach to facilities management.
Replacing client/contractor relationships with long-term, mutually beneficial partnerships enabled City Group to grow into one of the world's most trusted facilities management companies with divisions across Europe, Australia, North America and Asia.
With safety at the heart of City's values, their top priority is to keep over 10,000 colleagues safe as they support the delivery of vital services across retail and healthcare sectors in the UK. Values that Electrolux Professional's team is proudly supporting with bespoke Essentia Excellence Service.
This Essentia contract provides essential cover to over 390 Food Superstores and distributions centres in the UK and Ireland. Each superstore has 1 x Washer, 1 x Tumble dryer complete with efficient dosing and process validation to verify thermal decontamination of each wash. Thus, to ensure that each store has a readily available supply of clean and ready to use microfibre cleaning textiles and their hygiene requirements are met 7 days a week.
The level of service provided to City FM is even more essential during the pandemic. Electrolux Professional's partner network, back office and technical department continue to provide a first-class service and continuously meet the KPI's set by City FM and their client base.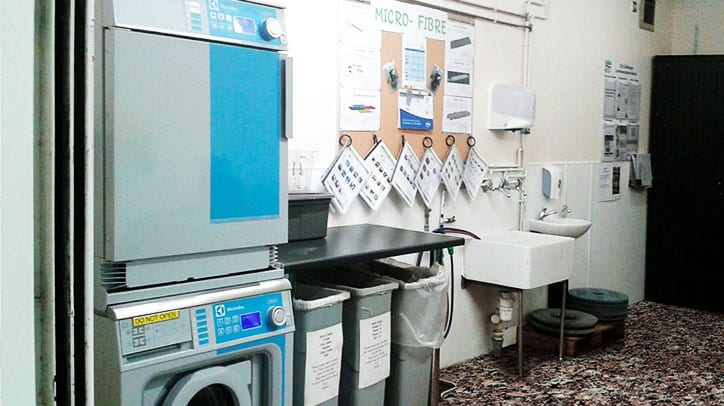 Photo: Electrolux Professional internal
The «Hidden Heroes»
2020-07-03T17:59:47+02:00