Some businesses found that during the down time in trade it would be a good idea to refurbish their machinery. Due to the fact Associated Group Services Limited (AGS) hold large stocks of Electrolux Professional washers and dryers they were able to supply and deliver equipment to site.
AGS have supplied multiple Super 8 machinery into launderettes that have completed total refurbishments in Leyton and Walthamstow in London which has been installed within days of the equipment being delivered. As well as this some of our customers have replaced individual machinery in Stockport, Hitchin and Wales.
AGS has managed to support (and is still supporting) hospitals,  hotels (looking after NHS workers), care homes, nursing homes, dry cleaners and launderettes who need to ensure that their machinery is in good working order as well as carrying out servicing in preparation for when things get back to normal businesses will be able to cope with returning customers.
During the downtime of laundry/launderette business AGS have given a lot of advice to callers covering various subjects that everyone has been affected by. AGS strive to communicate and support existing and new customers through this very trying time with Electrolux laundry machinery leading the way.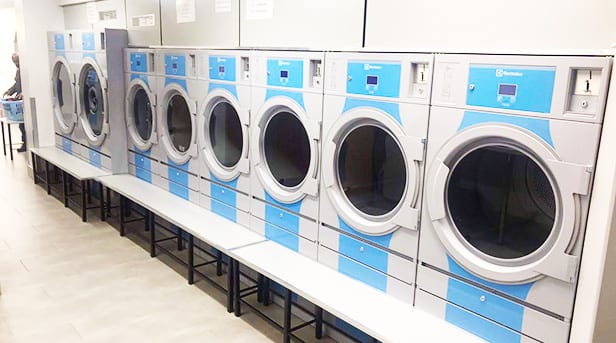 Photo: Electrolux Professional internal
During lockdown in the UK AGS has continued to support customers
2020-07-03T18:13:25+02:00