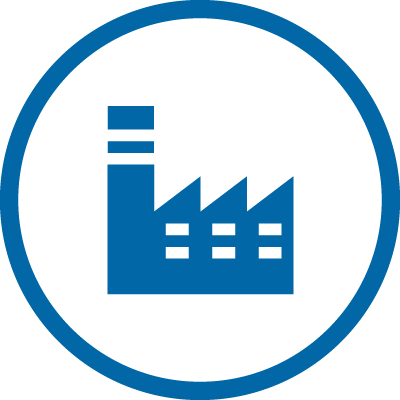 "With the leader in microfibre cleaning, we can always count on the best results."
Total flexibility with the highest quality results
Electrolux Professional offers the solutions for all kinds of Facility Management services. Our expertise in cleaning microfibre materials helps you achieve the highest hygiene standards possible while keeping costs and downtime to a minimum.
Find out how to use and wash your mop to preserve its life time and performance. High efficiency and longevity make you save time and money.
We care for your assets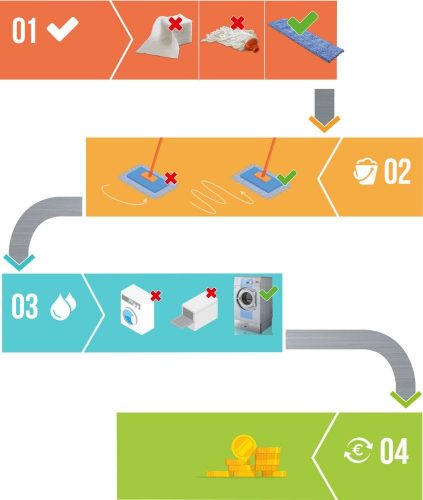 Efficient Floor Cleaning
Low operating cost
Machines designed to withstand rigorous use
Custom programs and built-in timer
Selectable spin time
Mops are cleaner and prepared
Working time is freed up
All you need is a supply of mops, an Electrolux Professional Mop Washer and the Efficient Dosing System.
No overdosing increases linen lifetime
The Efficient Dosing System calculates automatically the correct amount of detergent according to the weight indication from the Automatic Saving System that controls the addition of the exact amount of water and energy consumption needed.
Laundry management is easier and more efficient with laundry reports and temperature validation.
If you prefer to clean with dry mops, simply dry the freshly washed mops in an Electrolux Professional Tumble Dryer.
Efficient Floor Cleaning solution
The special mop washer extractor includes a special wash program package (3 mop programs and 4 general programs), special heating elements, a special inner drum and an electric drain valve for quick drainage.
Made-to-measure solutions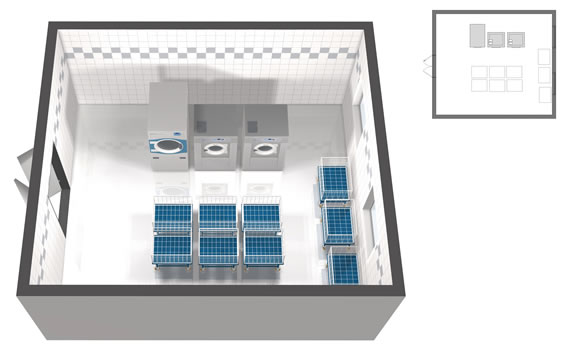 ISS Facility Services
Karlstadt, Sweden
Cleaning 1.500 mops and microfibre  cloths on a daily basis. Towels and  carpets are also cleaned every week.
St. Thomas Hospital
London, Uk
Cleaning over 850 kg microfibre mops and cloths on a daily basis. Monitoring the laundry processes and consumption.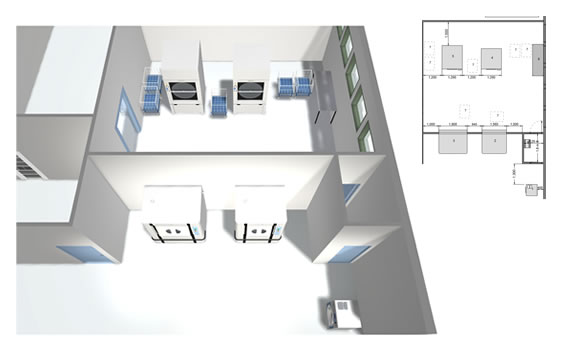 U.D.O. Central Laundry
Tubingen, Germany
Cleaning weekly over 9 tons of mops, cloths and incontinence underpads for the hospital.
Discover what Electrolux can do for your business
Facility Management
2019-10-10T11:24:59+00:00