Living Our Purpose: At work with Worldchefs Without Borders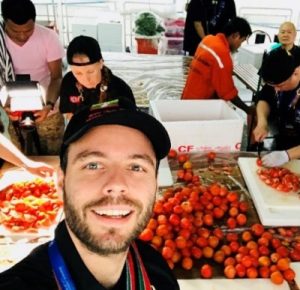 Ten years after a devastating cyclone in Myanmar, Worldchefs Without Borders, a premium partner with Electrolux Professional, chose to return to the country for its annual humanitarian tour. Chef Daniel Schneider, an Electrolux Professional Chef based in Singapore donated 1,000 Euro and flew to Myanmar at his own expense to accept the challenge: cooking 9000 portions on a shaky boat with 9 gas burners on the Worldchefs Without Borders Myanmar Humanity Tour.
"This tour in Myanmar was very important to show what Worldchefs Without Borders can do and to raise awareness for the cause. I am incredibly honored to have been part of the tour and, without hesitation, would do it all over again." 
"We were welcomed with so much happiness and gratitude it was quite overwhelming. That's when you really understand how important Worldchefs Without Borders is to people in need."
– Daniel Schneider,  Application Chef from Electrolux Professional
Chef Daniel's three-day diary
DAY ONE
We organized a fundraising dinner in Yangon for 180 people, raising 18,000 USD for our cause.
DAY TWO
We cooked 4,500 meals for visitors of the Shwedagon Pagoda. We set up a tent in front of the pagoda and started cooking at 6am and finished our day at 6 pm.
DAY THREE
We boarded a boat at 4am, leaving the harbor in Yangon. The boat was loaded with all the products and cooking materials needed and doubled up as our temporary kitchen. Each team had to cook for 3,000 people – a total of 9,000 portions altogether, on a shaky boat with 9 medium-sized gas burners.
I was in charge of cutting all the vegetables – no vegetable cutter or peeler – all by hand. It was raining and windy and we were not able to dock in the villages directly. Instead, we transported everything with small boats bit-by-bit to the villages. Twenty hours later, the day was done.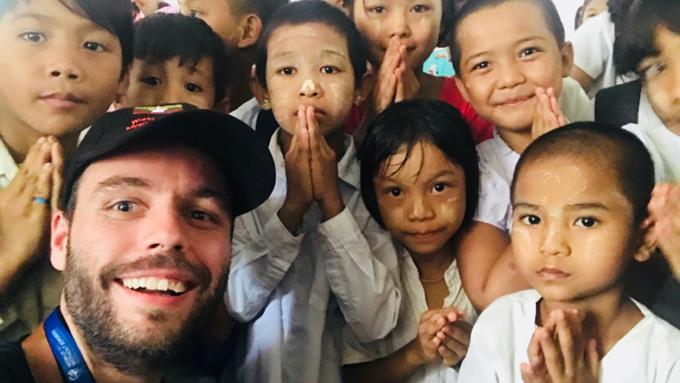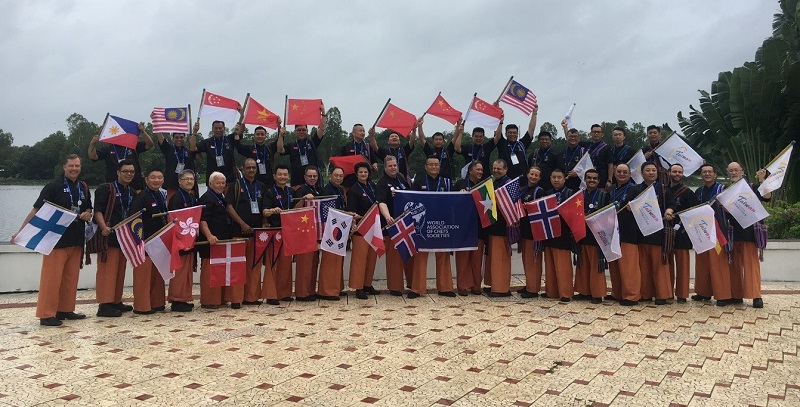 Worldchefs Without Borders
2018-07-24T03:22:59+00:00