'Fast has never tasted so good' was the claim when Electrolux Professional launched SpeeDelight. Twelve months on and its rapid rise has changed the face of the humble panini grill, says Alberto Pezzutto, Head of Category, High Speed Cooking.
A favorite moment for me over the last year was a visit to Russia where, together with a customer, we cooked Khachapuri – a traditional Georgian pastry – with SpeeDelight. It was cooked in less than a minute and the result was perfect.
SpeeDelight launched at Nafem – the leading US food service exhibition, in February 2017 and expectations were high. With many new features, as well as a larger, more flexible menu covering healthy snacks, this was a completely new product rather than just a development of its predecessor, the High Speed Panini Grill.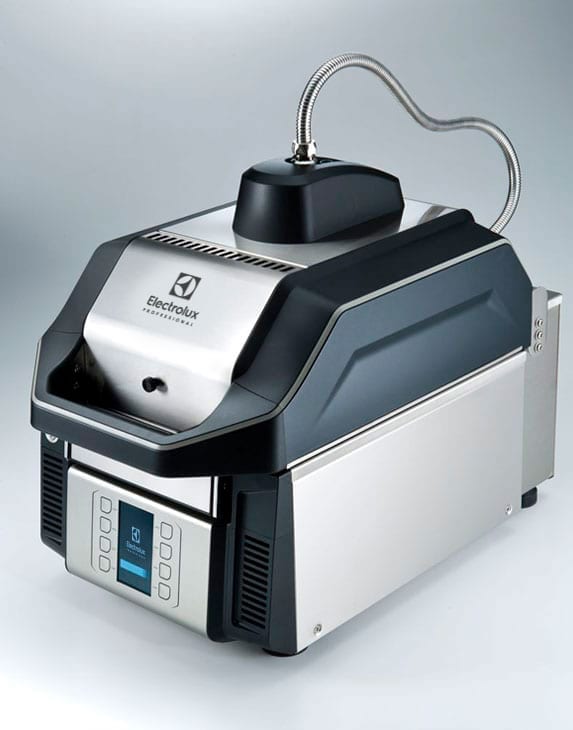 Feedback was positive – and not just at the show! Throughout the year customers have been impressed with its performance, reliability and innovative design. While we always had faith in the solution's potential, we could not have predicted the response we received from the market – winning no less than seven prestigious awards to date.
We ended the year with double digital sales growth and there are now over 2,500 SpeeDelight's operating in restaurants, bars and cafés around the world. It has fast become something of an iconic product in the US and Europe, in particular.
The journey continues
As we venture into 2018 the exciting updates don't stop there. Following a successful year, we are planning to release SpeeDelight in Australia and Japan.
In the meantime, we are also launching the SpeeDelight App in order to heighten connectivity between the user and their commercial kitchen equipment. This will enable customers to monitor and modify the appliance remotely, and really make it work for them wherever they are.
We will also be launching SpeeDelight PEP– a smaller and more dynamic installation which will support smaller bars, pubs, kiosks and cafés. The new development guarantees similar performance to the original without the need for a dedicated commercial power outlet.
With it being the start of a 2018, our New Year's resolution for the coming 12 months is to ensure even more customers join us on the 'fast good food' revolution – because fast food honestly never tasted so good!
Alberto Pezzutto, Head of Category Cook&Chill – High Speed Cooking at Electrolux Professional
SpeeDelight: On its way to becoming a global iconic product
2018-02-06T15:22:24+02:00