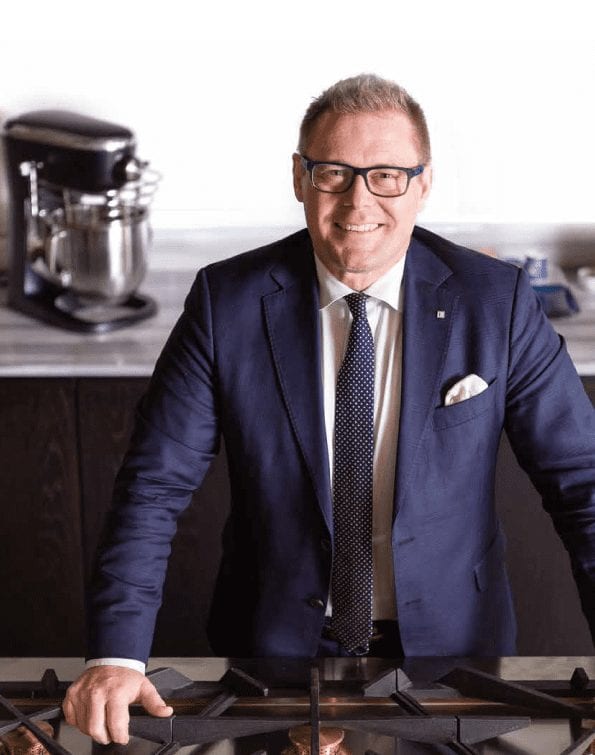 Electrolux Professional Customer Care program, "Essentia" is a shift in customer care for both the Company and the Market; but what does this actually involve and what's in it for EPR's customers? Magnus Savenas, Electrolux Professional's Customer Care & Quality VP tells us in this interview.
Why a new Electrolux Professional Customer Care program, why Essentia?
As a Company, we have a clear vision of our Customer mission: we want to make their professional lives easier and more profitable. How can you do this in the Customer Care area? You need to establish common benefits, long-term relationships grounded in mutual commitment. We needed to create a shift in the Market's standards, so we created Essentia. Users buy from us not only because they want an oven, or a fridge, or a laundry dryer; they buy responses to their needs and performance for their business. That's where we have to focus. Since customers buy responses and performance rather than just appliances, we need to focus on improving the performance and useful life of our appliances by providing the best possible customer service anytime, anywhere.
How does this go together with creating value for customers and still making the Company a profitable, or at least viable business?
The value of the new Electrolux Professional Customer Care program for the customer is quite clear: the capability that goes with buying the machine (preserving, cooking, washing and so on) is more streamlined, more reliable, and is activated faster with constant, manufacturer-provided service.
Performance is not just about the cost of buying an appliance; it must consider the overall operating cost. Longer appliance life and less time for repairing breakdowns reduce overall operating costs. Essentiasets up the conditions to do all this.
Do you mean that Essentia is a paid Customer Service?
We provide three distinct levels of involvement, with separate prices for each one, to be sure we cover different needs and different expectations. The first level is included in the price of the appliance, to show that we take our responsibility seriously. The other two are additional paid services: they are designed to deliver the best value, so we need customers to commit to them and to help get them up and going.
Why Essentia?
The name came after a long night of brainstorming … we didn't want yet another care name. We wanted something that could stand on its own as a brand. What do brands do? They deliver values. We wanted our name to highlight the essence, the ESSENTIA of the relationship: to create value for both parties, through mutual commitment, and most of all, to be the essential reason why the customer comes back to buy again. In other words, we want them to realize that state-of-the-art performance and top-of-the-line customer care minimize overall operating costs and also deliver the fastest, most reliable, and most efficient results.
Electrolux Professional Customer Care: the innovative Essentia Program according to Magnus Savenas
2018-08-30T16:03:53+02:00