France. A country associated with love and romance, the place where creativity breeds, home to designer labels and historic artists, and a hot spot where foodies thrive. There are a lot of things we thank France for, but in my humble opinion, French cuisine is the crème de la crème.
Some may argue that French cuisine is the epitome of gastronomic delight, and for good reason. Agree or disagree, it is something we are known for across the world. Perhaps one of the reasons is because, here in France, we have the highest number of Michelin starred restaurants. Perhaps it's because of our rich history of gastronomy that dates back to centuries ago. Or perhaps it's because of our geographical climate, perfect for farming of all kinds. Who knows!
What I do know is that French cuisine is all about using the right ingredients accompanied with well-mastered techniques. The secret ingredient, I'd argue however, is the equipment used alongside it.
Reaching French excellence at Ecole Ferrières
In the north-central region of France lies Ecole Ferrières, the school I so proudly founded, specifically for professionals developing their skills in hospitality, luxury and gastronomy. In fact, we attract students from all over the world and so our ambition is to establish ourselves as the first choice for both current and future professionals.
Of course given the nature of what we do, the school heavily relies on our dedicated training team and professors which is made up of well-respected experienced professionals. This ensures all of our lessons reach the highest level of finesse – imparting skills, advice and most of all wisdom.
The school's philosophy is built on the immense heritage of French excellence, which is rediscovered and developed by our experts. With this, our students are equipped with well-mastered techniques, but as I pointed out earlier, this means nothing without the right equipment.
Invest in the best
Following an investment of €50 million from the Accelis group, we devised a plan to make the school's ambitions a reality. I'm a strong believer that it is impossible to develop a school at this level without the best equipment, therefore I set my sights on kitting out our kitchen with only the very best.
Reliability, durability and performance were imperative in the choice, so who better than our trusted partner Electrolux Professional? I discovered the brand initially through attending specialised exhibitions myself, and as the teams of instructors and students are familiar with Electrolux, they were naturally delighted with the partnership.
We now have a global partnership with Electrolux and the brand's distributor, Quietalis, who supply equipment for the training kitchens and educational pastry laboratories, but also for the student's cafeteria. It was important for us to have consistency throughout the school from our training facilities through to our own catering capabilities.
For the training kitchen alone, we have installed an abundance of Electrolux solutions, including the air-o convect Touchline ovens, air-o-steam Touchline combi ovens and more than 100 units of the 900XP modular cooking range. We also have four blast chiller/freezers, refrigerated counters, refrigerators, a hood type dishwasher and preparation equipment – all of which are branded Electrolux too.
Setting our sights high, we are planning to open a new cafeteria and educational kitchens on Campus, but it doesn't stop there. We also want to launch a five-star hotel with 150 rooms within the complex, which will demonstrate our know-how and consolidate the brand around the world!
Khalil Khater, Founder of Ecole Ferrières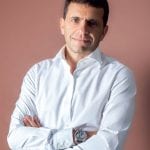 Only the best equipment for the crème de la crème
2018-01-15T16:40:00+02:00