Eliminating stress and strains, and making washing less of a chore – just two of the ideas that won over the jury when our very own Research Hub hosted its first Designathon to find new ideas for the future of the commercial laundry.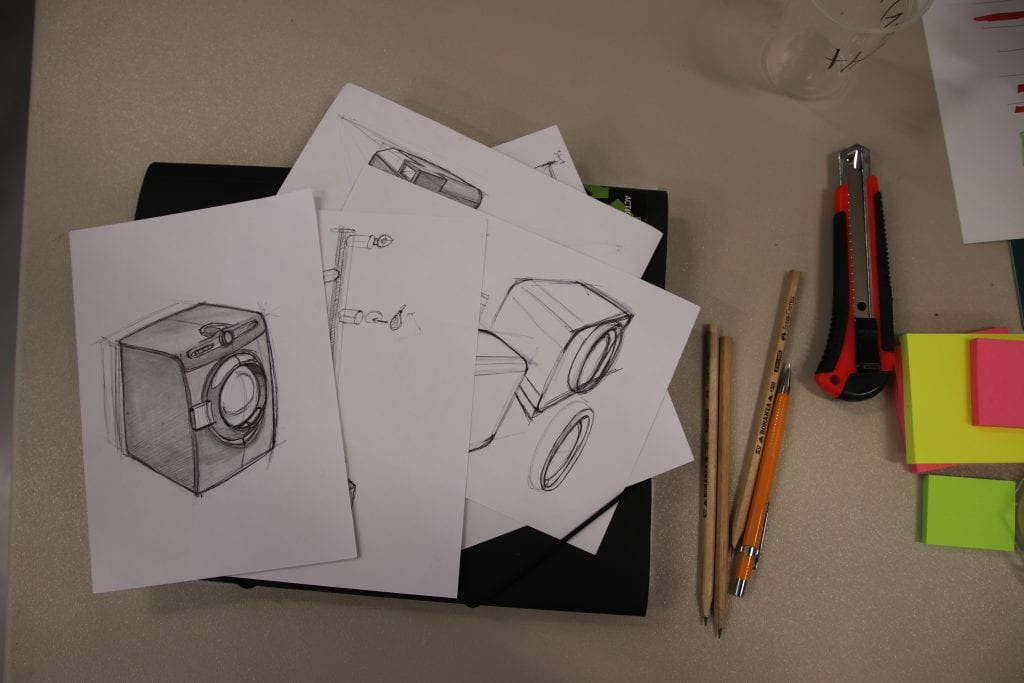 What is a Designathon?
Designathon is essentially a 24-hour sprint towards early prototypes for new ways users could use commercial washing machines and tumble dryers in a professional laundry. That was precisely the challenge presented to 27 students from six different countries at the recent Designathon held at the HSB Living Lab in Sweden.
The interaction between users and equipment is becoming central to current and future product development, so we really wanted to see how the users of tomorrow might like to interact with our machines. We needed to take a look at things with fresh eyes and open minds, so the Designathon was the perfect forum to do just that.
The event was devised in a way to give participants freedom to explore their ideas and maximize creativity. A wide range of interesting materials was brought in from our factory by our global R&D team, with the aim of giving students the chance to create prototypes of their own innovations.
What were the judges looking for?
Seven teams each had five minutes to present their physical or digital prototypes of their idea to a panel of judges. The jury then selected the winners based on the following criteria:
• Value for customer and/or environment
• Ease of implementation
• Creativity of the solution
• Elaboration of the prototype towards experience and functionality
Every one of Designathon's participants was eager to learn about the commercial laundry industry, equipment, and applications. Crucially, their proposals all put forward different ways to interact with the the technology available, with a focus on ergonomics, usability and sustainability. All of these are completely in line with our values and, most importantly, are now being shared within our laundry and R&D divisions where they will be used as inspiration for future projects.
Silvana Johansson, Head of Category, Business Unit Laundry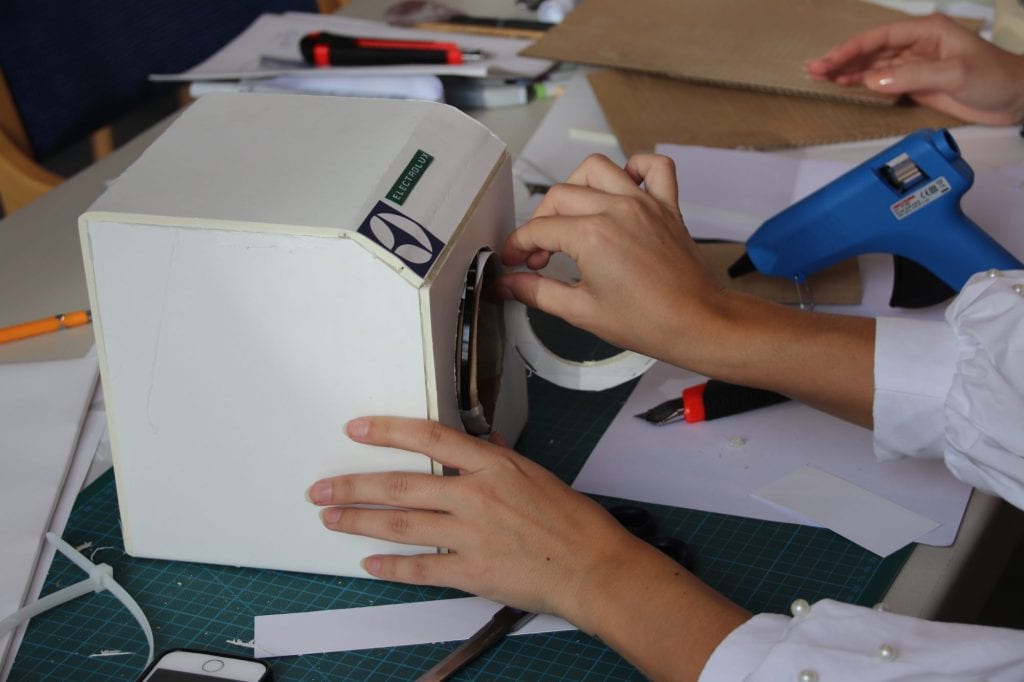 The judges
Silvana Johansson, Head of Category, Business Unit Laundry
Mustafa Yuksel, Laundry Control System Manager, Global R&D
Mattias Johansson, Laundry Technology Manager, Global R&D
Christian Wilke, Architect
The participants
Lee Yung Liu, from India, studying her Bachelor in Software Engineering

"The idea on how to design laundry appealed to me and I thought that I needed to take part. We all know how laundry works, but to come up with an idea and to make a prototype is a challenge. For me, to join as a software engineer has been very interesting."

Hannes Mäki, Bachelor's student in Industrial Design Engineering

"I really like things where at first glance maybe seem pretty uninteresting and dull, but when you think about it, it affects a lot of people, more or less everybody, and to improve it can make huge changes, which is really exciting."

Jacob Himmelstrup, Master's student, Interaction Design & Technology

"It's the first time I have participated in a Designathon and it's really fun. I think the theme is appealing because it's not appealing. People hat doing the laundry it's just the way it has been for ages. The concept we are working on is to also improve the experience also for the professionals working in basements."
Ideas to lighten the load in a commercial laundry
2017-12-20T10:33:18+02:00