Press release
1 October 2019
FCSI's inaugural 2019 Start Me Up Innovation Awards, sponsored by Electrolux Professional, aim to showcase new products or concepts launched by independent start-up companies
Print 2Taste, SCRAEGG and Tablee, the three final shortlisted entrants, will pitch their products to judges in a Dragons' Den-style format at the FCSI booth at 11am on Sunday 20 October at HostMilano 2019
The winner will be announced on the evening of Sunday 20 October 2019 at FCSI's Sponsor recognition Party at the '& Restaurant' in Fiera Milano
At the HostMilano 2019 show, Print 2Taste, SCRAEGG and Tablee will fight it out to be the ultimate winner of FCSI's inaugural 2019 Start Me Up Innovation Awards, sponsored by Electrolux Professional
From a long list of 27 start-up companies who entered their exciting new products into FCSI's 2019 Start Me Up Innovation Awards, the judges have decided on their three finalists.
On Sunday 20 October 2019, in a final round of live judging at the FCSI booth (Hall 2, A12-B07) at HostMilano 2019, the 3d food printing system Procusini 4.0 from Print2Taste GmbH, the SCRAEGG Pro unit from SCRAEGG GmbH and the Tablee platform from Tablee have one last chance to impress judges and make a final pitch to win the coveted trophy.
The three finalists will have 10 minutes on stage each (five minutes to present, five minutes for Q&A) in a Dragon's Den-style format. The judges, consisting of five FCSI Professional member foodservice consultants from across the globe and the design director of Electrolux Professional, will then decide on a winner, which will be announced later that evening at a special presentation during
FCSI's Sponsor Recognition Party at the '& Restaurant' in Fiera Milano.
The Awards, sponsored by Electrolux Professional, were launched in May 2019 to celebrate innovative ideas from start-up businesses with the potential to have a game-changing impact on the commercial foodservice, beverage and laundry industry.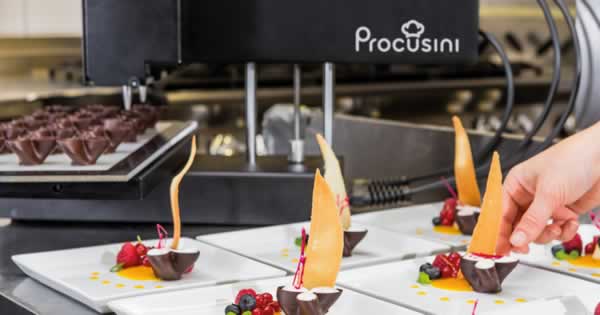 Print2Taste GmbH
Product: 3d food printing system Procusini 4.0

About: Procusini 4.0 was especially adapted to the requirements of professional chefs – a universal plug and play solution for creative and personal creations of food in hotels, catering and event gastronomy, as well as confectionery.
Print2Taste GmbH was founded in Germany in 2014 by food technologists, nutritional scientists, IT experts and engineering specialists in order to develop innovative solutions for 3D food printing applications.

Further details: procusini.com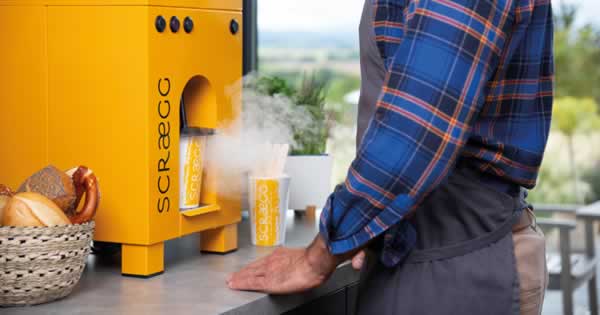 SCRAEGG GmbH
Product: The SCRAEGG Pro
About: The SCRAEGG Pro unit whisks and heats to 96°C using a patent-pending steam nozzle. In approximately 15 seconds, a delicious scrambled egg with a fluffy, creamy consistency is produced and all without the need for additional oil. It can be prepared with either liquid or fresh eggs. The appliance can also be used to prepare small meals in a matter of seconds.
SCRAEGG GmbH was founded in 2018 and is based in Wiesloch near Heidelberg, Germany.
Further details: scraegg.com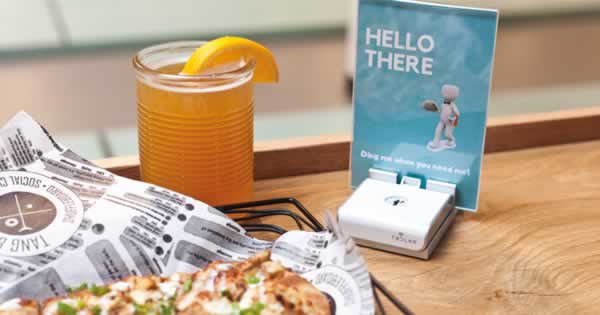 Tablee
Product: Tablee
About: Through the Tablee system, servers receive real-time notifications via smart watches, guests can request service with a tableside button, the kitchen notifies servers when food is ready and managers oversee the whole operation with the Tablee app to track requests and re-assign tables on the fly.
Tablee was launched in 2018 and was co-founded by Wendy Jiang, a former waitress turned engineer, who wanted to approach hospitality technology from "a pretty unique perspective."
Further details: tablee.co
FCSI's Start Me Up Innovation Awards: The Final
2019-10-04T01:15:23+00:00