Electrolux Professional Commercial Induction Cooktops
Since 1871.
Production, precision and tradition for over 100 years.
Electrolux Professional – Industrial Induction Cooktops
made for commercial-use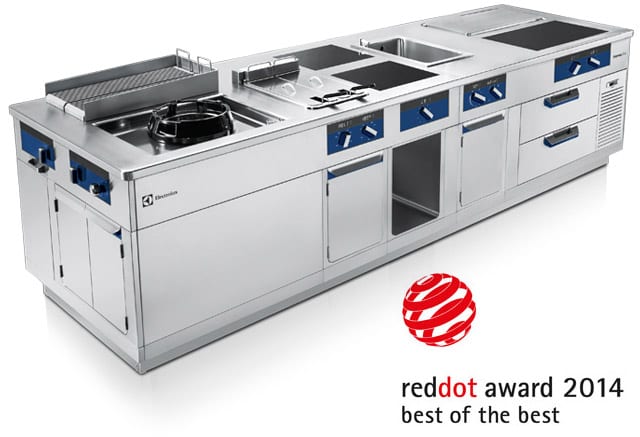 Create your ideal kitchen
Made to Measure is created to offer every top chef a partner for life, meeting the requirements of five-star hotels and fine dining restaurants with the latest professional technology and ultimate kitchen design.
Red Dot Award for Product Design

thermaline M2M has won the Red Dot Award for Product Design 2014, a prize that has established itself as one of the most sought-after quality marks for excellent design worldwide.
thermaline modular 80 & 90 commercial ranges
thermaline Modular cooking ranges boast a strong internal frame resistant to bumps and corrosion
Free-cooking top allows you to use both pots and pans and cook food directly on contact at the same time
The unique retro-illuminated glass display and the highly-visible LED digits, on electric version, provide full control of your operations.
The Thermodul seamless connection between cooking functions (ProThermetic boiling and braising pans included) avoids liquid infiltration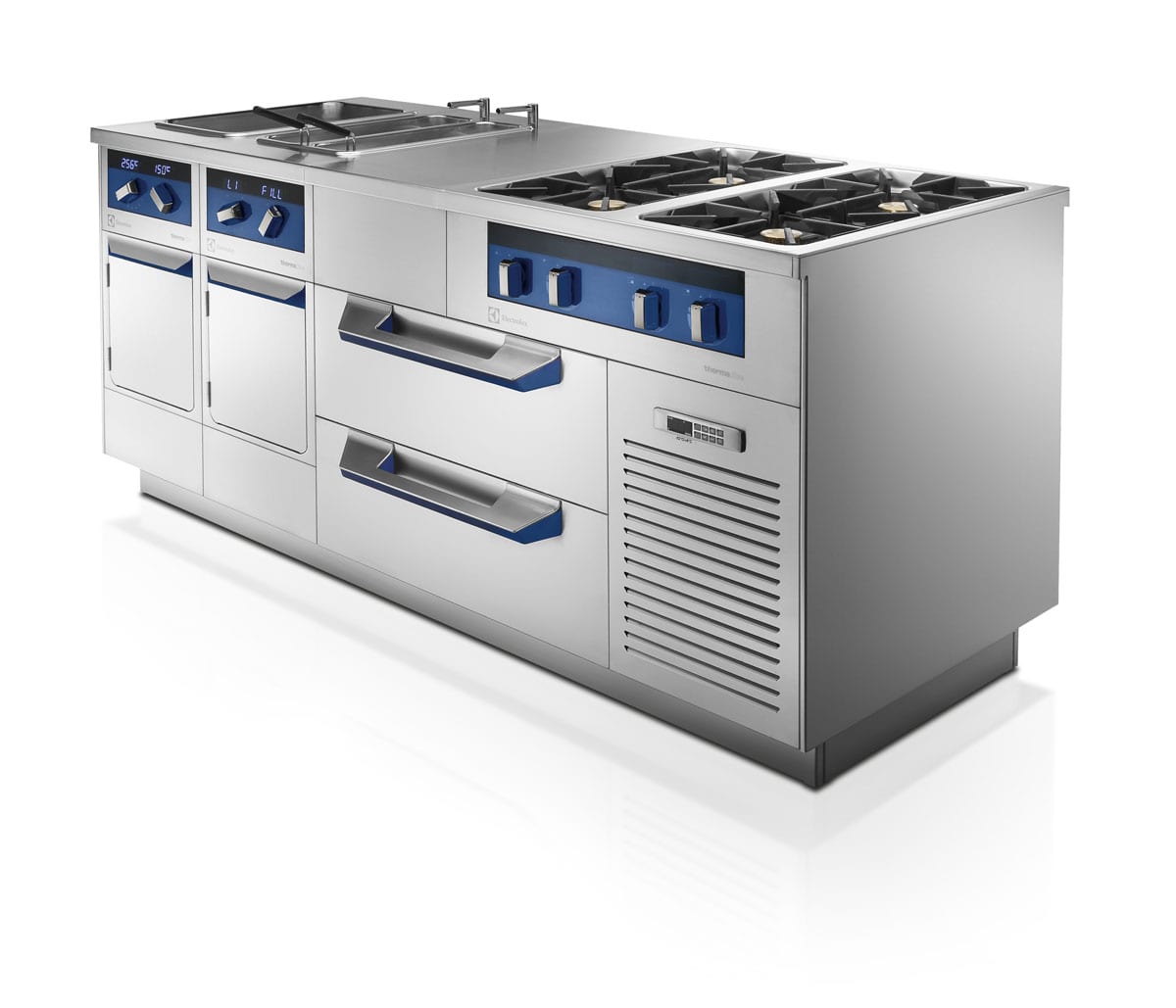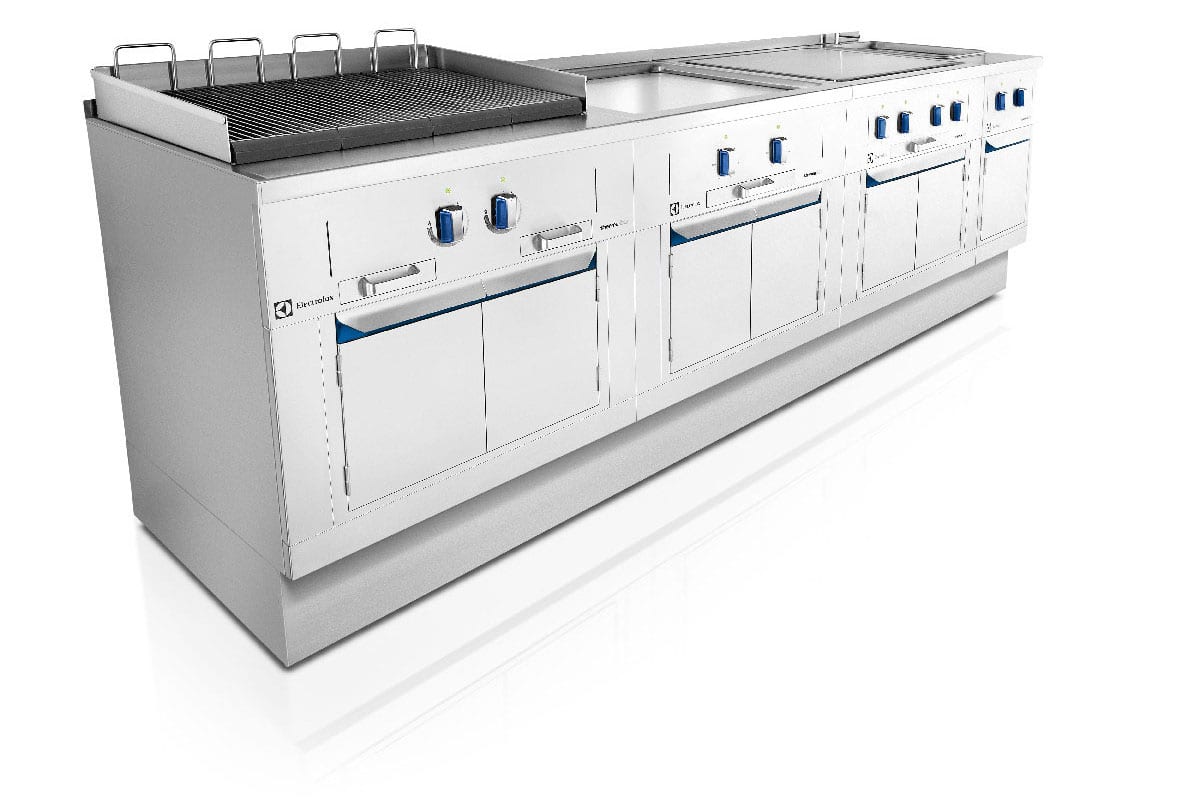 thermaline modular 85 commercial range
The most flexible modular cooking system offering multiple configurations (against the wall and back to back)
Infinite Possibilities
with M2M thermaline
Check out our 25 examples of
M2M thermaline Suites!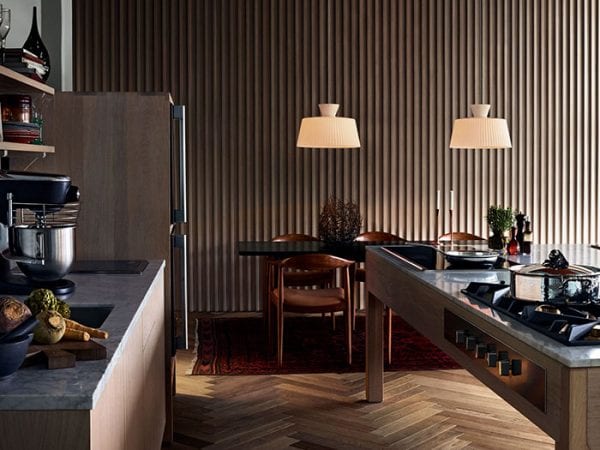 Electrolux Professional
Grand Cuisine
Designed for "built-in/drop-in" installation in exceptional kitchens and can be combined with thermaline M2M
Electrolux Professional Australia: Commercial Induction Cooktops
For the Australian commercial kitchen operator, there is no better appliance supplier than Electrolux Professional. Serving the needs of commercial customers since 1919, Electrolux Professional is known to make the best and most prestigious commercial induction cooktops globally.
Our strength is your strength when you are a customer of Electrolux Professional. Our commercial kitchen experts can advise you on any matters regarding our products and the ways you can use them to meet your objectives. Our technicians are always on call to help you resolve any problems you encounter. And you have the advantage of working with award-winning equipment that is globally recognized for excellence in design, energy efficiency, and environmental sustainability.
To put it simply, Electrolux Professional provides the best value for commercial kitchen appliances and the only supplier who can give you everything you need, unified under a single brand name. This just makes things much easier for you and allows your kitchen staff the opportunity to work with a consistent kitchen interface across the entire range of products installed.
The Advantages of a Professional Induction Cooktop
Induction cooking is a very modern method that makes use of electromagnetic forces to create rapid heating in metallic cooking utensils.
One of the most interesting things about using an industrial induction cooktop is that it heats only the pan and the contents of the pan. The cooking surface itself does not get hot, and neither do the control knobs. There is no open flame, no gas that can leak, and the risk of fire is greatly reduced (it's still possible to create flashover in the pan itself if you create the conditions that make this happen).
Apart from the greater safety aspect, induction cooking also provides much greater energy efficiency compared to other commercial cooking methods.
Because induction cooking provides results in up to 50% less time, and because 100% of the energy goes into the pan, there is much less wasted energy, and you also get the benefit that you can turn out finished dishes much more quickly than conventional cooking methods would allow.
Professional induction cooktops also provides a greater degree of precision with regard to temperature, and once you become familiar with how to use this precision effectively, you will find it is extremely helpful to achieving perfect results. With induction cooking, you can be certain that your simmer really is a simmer, and that high heat really is high heat.
Finally, the surface of an induction cooker is completely flat, and can be easily wiped clean. You can even spray it down directly with a suitable cleaning chemical and not only will that not harm any part of the cooking surface, it will also wipe clear to a perfectly clean finish. If that sounds impressive, then consider that you can do this almost as soon as you've switched the appliance off, without any risk of harm.
Faster, cleaner, safer, more precise, and more energy efficient. Induction cooking really is an amazing innovation. It's also an affordable one that you can put to use for you just as soon as you're ready.
Your Commercial-Grade Induction Cooktop is Only a Call Away
Your Electrolux Professional dealer can provide more details about commercial-grade induction cooktops, and it's easy to get in touch. Simply call 1300 888 948, or send us an email through our contact page and we'll be happy to give you all the information you need in your decision making process.
We are proud to be known as the premier global brand that businesses trust to get the job done. We supply Australia with commercial toasters. Additionally, we specialise in delivering high-quality commercial deep fryers and commercial blast chillers. Don't hesitate to contact us for more information.
Get in touch with our team of experts and find out what Electrolux Professional commercial induction cooktops can do for your business
Induction Cooktop
2019-07-21T23:42:22+00:00
Filter (50 Products)