Commercial Drink Dispensers
Your choice, limitless flavor, in one simple answer. Flexible choices, easy to use, commercial cold beverage dispensers are the answer to offering your customers innovative, delicious new drink options.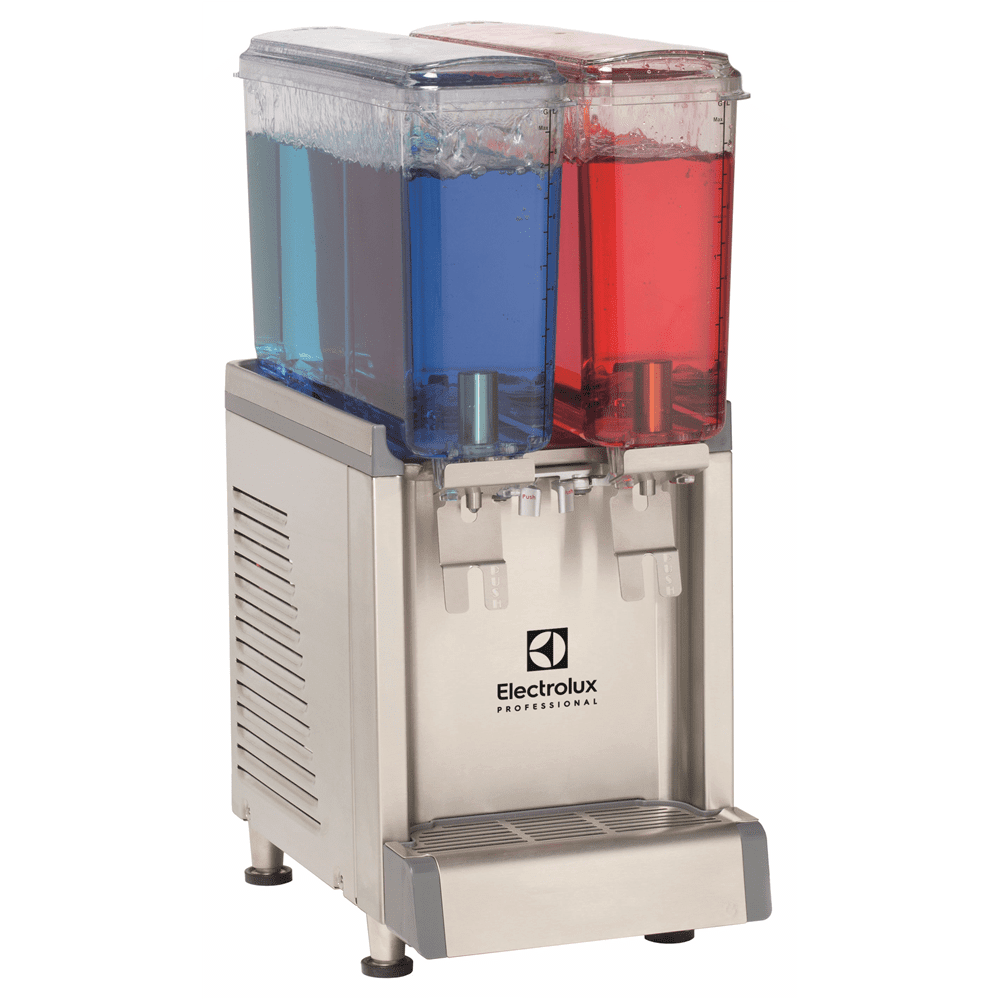 Interchangeable bowls to fit your business needs, to drive profits and gain new satisfied customers.
Less counter space with their compact size.
Less time in cleaning.
Less waste with product dispensed to the last drop.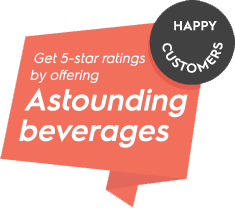 Commercial Drink Dispenser From Electrolux Professional
On a hot day, there is nothing more refreshing than a cold drink, and with a commercial drink dispenser from Electrolux Professional, you can look forward to offering your customers new and exciting flavoured drinks with less waste.
Our commercial beverage dispenser is an innovative and easy way to dispense your drinks, keeping them cold and fresh in our design. What's more, as it is from Electrolux Professional, you can be sure that it is from a brand that you can trust, and your commercial cold drink dispenser will be reliable. We have over 100 years of experience of designing commercial kitchen equipment and creating products that make businesses more profitable with easy to use designs.
Read More
Find A Restaurant Drink Dispenser Design To Suit Your Business
If you own or manage a café or a restaurant, we have a commercial cold beverage dispenser that will be suitable for your needs, thanks to the range of sizes that we offer. Our restaurant drink dispenser is designed to be compact so that it takes up less valuable space of your countertop, yet still looks impressive for your customers.
Your staff can use the agitation function to dispense fresh juice, coffee or tea with minimal foaming for a delicious tasting drink. It has a temperature range from 1.7 – 5 degrees for a wonderfully cold drink. Best of all, the innovative design of Electrolux Professionals commercial cold drink dispenser is that it is easy to operate for your staff, and it maximises your profits thanks to it dispensing the drink to the very last drop.
It has an easy-off bowl release system so that it can be assembled and dissembled quickly. As well as this, the design ensures that parts are easy to clean, keeping your commercial kitchen hygienic. The bowls are also interchangeable for complete flexibility. With different sized models, you can choose to dispense anywhere from one flavoured drink to four different flavours, so you can choose the option that is right for your business and your customers.
Find The Right Industrial Beverage Dispenser For Your Business Today At Electrolux Professional
If you are looking for an industrial drink dispenser, look no further than Electrolux Professional for the quality and reliability that your business demands and to give your customers what they want.
With Electrolux Professional products, you can benefit from our comprehensive service agreements, and these are based on our extensive knowledge and experience of creating commercial hospitality equipment. We have over 55,000 spare parts available and our global customer care network of authorised technical experts. Electrolux Professional can help you with all your commercial kitchen needs, and as all our products have been created with our years of experience, you can be reassured that they are functional and well designed.
To give your customers cool and refreshing drinks with limitless flavour opportunities, choose Electrolux Professional today. To find out more about our commercial drink dispenser, fill in our online form, and we will get back to you.
Read Less
Discover more about our Industrial Drink Dispenser
Find your complete solution
Commercial Drink Dispensers
2020-09-16T05:40:35+00:00