Electrolux Professional is delighted to announce that we have won the Microwaves and Rapid Cooking award for our SpeeDelight solution, while ecostore HP was highly commended in the Refrigeration category at the Product Excellence Awards!
Lisa Jenkins, products and suppliers' editor of The Caterer and awards host said: "It's an honour to present these awards to such deserving suppliers and manufacturers. They don't always get the attention or credit they deserve – and it's an absolute pleasure to be part of the passion, commitment and drive in this sector."
Click here to find out more about the awards ceremony.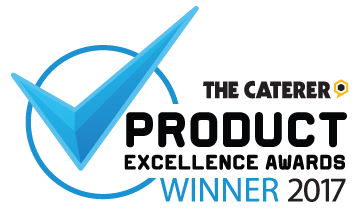 In addition to this award, Foodservice Equipment Journal (FEJ) has awarded SpeeDelight as a winner of the 'Innovation' Category in this years Foodservice Equipment of the Year, recognised for making lives easier, safer, faster and more profitable for operators!
Find more about the award-winning solutions!
SpeeDelight wins at the Product Excellence Awards 2017
2018-01-31T11:28:51+00:00