Electrolux Professional is proud to renew our "Art & Science Come Together" partnership with Worldchefs.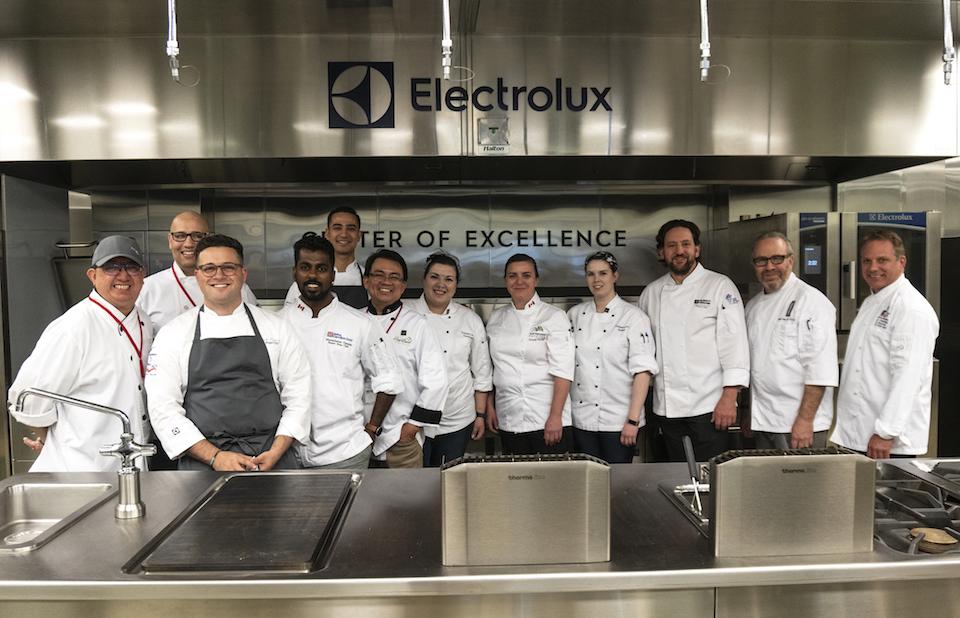 Launched in 2014, Art & Science Come Together aims to combine the culinary creativity of professional chefs with the specialized knowledge and technology of the leading manufacturer's commercial cooking solutions. Designed to empower chefs to operate more efficiently, profitably, and sustainably to the highest standards of the industry, Art & Science Come Together helps kitchens across the globe to develop more streamlined cooking processes.
Through a series of hands-on workshops, the Art & Science program brings chefs together at worldwide Electrolux Centers of Excellence to explore innovations in culinary technology. With varying themes from Barbecue and Sous-Vide to Street Food, each workshop focuses on how chefs can cut food waste, build a leaner workflow, and optimize efficiency to reduce stress within the kitchen environment.
This year's programming focuses on the Electrolux SkyLine Cook&Chill solution. A new frontier in chef-centered design and smart technology, the Skyline range was unveiled in April 2019 after more than 20,000 hours of development testing. SkyLine Combi Ovens and Blast Chillers communicate seamlessly with each other using cutting-edge SkyDuo technology, which can report current and future operations between multiple appliances for an integrated all-in-one solution.
With a 4-star certified ergonomics evaluation by independent body ErgoCert, the SkyLine range ensures a more comfortable working environment: the ease of use and smooth ergonomic design will contribute to a potential 75% reduction in sick leave and 25% increase in productivity for operators.
For more information on Art & Science Come Together, visit: https://www.electroluxprofessional.com/art-science and https://www.worldchefs.org/world-news/d478481461decca60f2406b9ca6a2b325b537a96.
To discover what Cook and Chill can do for your business, visit https://www.electroluxprofessional.com/commercial-kitchen-equipment/cook-and-chill.
Worldchefs and Electrolux Professional Renew Art&Science Seminars for 2019
2019-06-05T18:13:13+02:00