Art & Science Come Together
chef2chef seminars
The "Art & Science Come Together" partnership, between Electrolux Professional and Worldchefs, aims to combine the culinary creativity of professional chefs with the specialized knowledge and technology within the leading manufacturer's commercial cooking solutions, helping kitchens across the globe to develop more streamlined and sustainable cooking processes.
Art&Science events calendar
As part of the agreement, Electrolux Professional will be holding a series of chef2chef seminars at its worldwide Centers of Excellence in the UAE-Dubai, Turkey, Sweden, Singapore, the US, South Africa and Japan. Focused around the manufacturer's unique Cook&Chill solution, these seminars will demonstrate how chefs can use the integrated system to reduce waste, ensure food safety and optimize working processes to reduce stress within the kitchen environment. In addition to its chef2chef expert seminars, Electrolux Professional will also be holding a programme of local collaborations and networking sessions throughout China, Australia, Belgium and the Balkans – with a view to further widening the partnership's activity in 2018.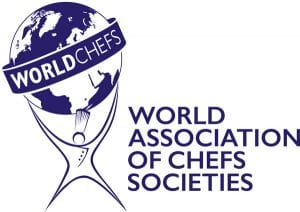 Worldchefs,
World Association of Chef Societies
"We are very pleased to continue and build on this partnership between Electrolux Professional and Worldchefs, which has helped us to share and expand culinary technology knowledge to our Worldchefs members. The positive feedback from all sides has been very encouraging, and continuing this partnership will further create a win-win situation".
Thomas Gugler, President of Worldchefs (World Association of Chef Societies)
Electrolux Professional Chef Academy
Chef's Hub
Art & Science
2017-06-06T13:53:21+02:00