We don't have a crystal ball. But we do know that change is likely as the world comes out of the corona crisis.
So, what trends could impact the hospitality industry in 2020 – and as a result – influence our business?
1. Eating 'out' at home – growth of delivery, take-away, and drive-thru is here to stay
It's an example of a shift in customer behavior that has developed due to the pandemic and is likely to become permanent.
The hospitality industry was undoubtedly one of the hardest hit by lockdown measures, with consumers forced to stay away from restaurants, cafes and bars. Yet, while staying home, consumers still wanted to eat 'out' and there's talk that the resurgence in take-away is here to stay.
"This higher level of comfort will remain and translate into greater long-term use of foodservice delivery services and an increase of delivery as a percent of total foodservice sales," writes QSRweb in this article entitled Covid-19 will forever change the foodservice industry.
And it's not only quick service restaurants we're talking about.
Sure, we saw chains adapting as the pandemic spread – opening for delivery only. Yet, we have also seen the likes of Denmark's celebrated Noma reopen as 'the world's fanciest burger bar.'
Wannabe guests that normally would have spent months to get a table can simply drop by and pick up their 'McNoma' curbside in a safe, socially distanced manner.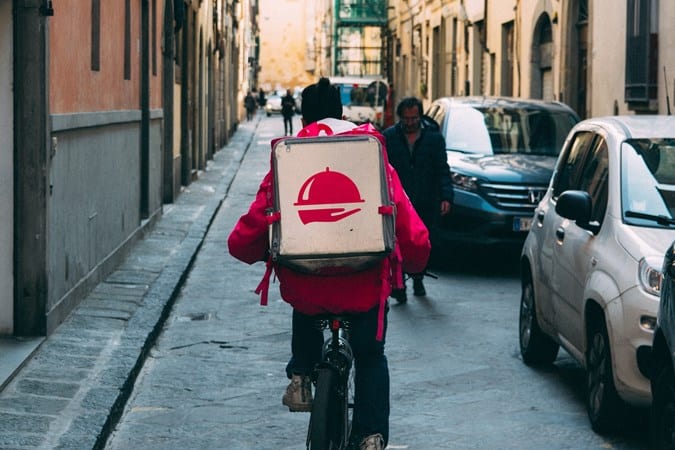 Whilst it's probably unjust to label this experience as fast food – the boom in delivery-take-away-drive-thru culture is a travesty, according Dan Barber, renown US chef, restaurateur and a champion of the farm-to-table movement.
In Time magazine  he comments: "The world of processed Big Food was about to fall apart… now there's a return to efficient food – food that you can eat without thinking about it. That, to me, is a disaster."
Some are asking the question, can fine dining rise to the take-out occasion? That's to be seen and is likely to require better packaging that can better maintain the right temperature, moisture and presentation of quality produce.
The QSR world could start to speed this up now. "Operators have been reluctant to use higher-cost take-out packaging because they feel they can't pass the cost along. Consumers are about to demand it and may now be willing to pay for it."
And, as restaurants are beginning to reopen again, guests should expect a trimmed-down menu, as mentioned here in foodandwine.com – quicker service, most profitable dishes and inventory savings with a focus on items that require fewer kitchen staff.
2. Goodbye buffet breakfasts, hello laundry pros – the rise of germaphobia
After the epidemic, customers will pay more attention to hygiene, sanitization and disinfection and this will impact their choices of restaurant and hotels.
According to EHL Hospitality Insights, it requires a back to basics approach: "To strictly follow HACCP and promote the importance of hygiene within the organization, creating a 'safe' image of the hotel's F&B offerings."
This food-safety-first mentality could go so far as seeing the sad demise of the hotel buffet-style breakfast and, alas, sharing-size portions.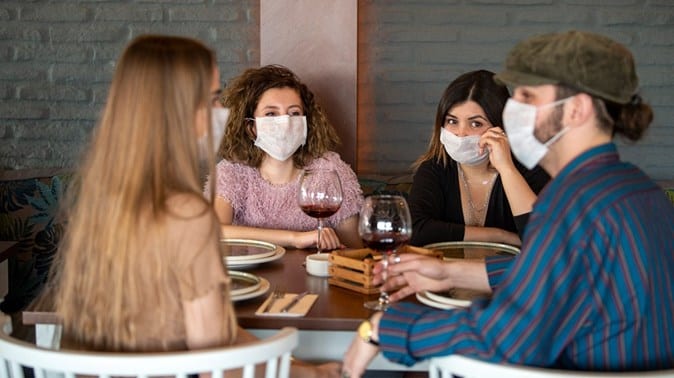 Consumers are also expected to be more hygiene sensitive during hotel stays, for example, which is good news for the Professional laundry business.
Even outside the hospitality arena, segments such as hairdressers and kindergartens are having to adhere to new governmental hygiene regulations, meaning the use of household washers and dryers is nigh.
Within the healthcare sector especially, the advent of Covid-19 has surged interest in the barrier washing concept at a time when the need for decontamination and eliminating cross-infection is huge and immediate.
In terms of commercial laundries, hospitality and related segments must shift gears in terms of hospital-grade sanitization and face a future assuring consumers that their facilities are safe.
In the future, laundry services could well be outsourced in greater number than today with more stringent, expert cleaning requirements, as predicted by Sacha Wien, Managing Director of Schneidereit, that outlines how incoming orders of laundry rentals have soared during the pandemic.
3. 'Low-touch' tech and 'new norm' innovation
With health and hygiene front of mind, consumers will be looking for low-touch and even touchless experiences in their everyday.
Chains and quick service restaurants have already shifted towards touchscreen technology while hotels have adopted mobile check in, but the next step is to innovate towards a more automated, touchless experience.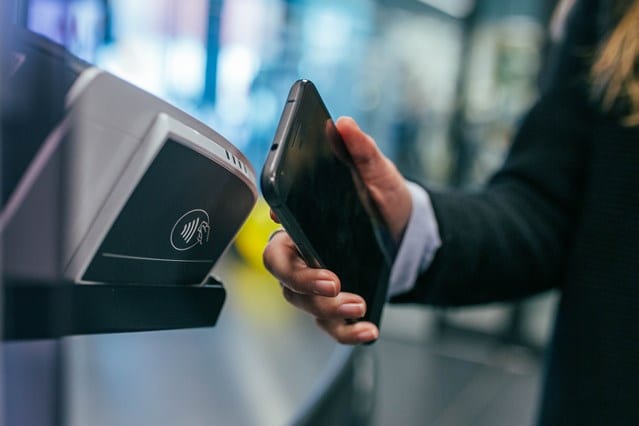 For the hospitality industry, it's a daunting task to "re-establish trust with the public," as discussed in this World Economic Forum article where technology and innovation must play its part.
"Consumers are afraid and they ideally don't want to see anyone touching their food," states the article Covid-19 will forever change the foodservice industry. "The number of people working in a kitchen is unfortunately linked to consumer's perceptions of food safety and sanitation risk."
For professional kitchens and commercial laundries, it's challenging to consider a future of touchless solutions, but employers will be forced to have a stronger duty of care to protect the health and safety of operators.
Even in the stress and heat of a kitchen, there's talk of the need to create new technologies to streamline operations and ensure safe physical distancing for workers.
What can be seen is a future where the hospitality industry is open to a higher level of collaborative innovation to develop and test new game-changing solutions in the wake of Covid-19.
And there's more….let's keep talking trends
The discussions and scenarios raised so far are by no means exhaustive – but a mere more of a starting point for what's to come.
Trends impacting our industry – three things to think about
2020-08-19T09:02:30+02:00