SCRAEGG GmbH with its SCRAEGG Pro stood out from the competitors, gaining the 2019 Start Me Up Innovation Awards. The SCRAEGG Pro was rewarded at Host Milano 2019 during the FCSI's Sponsor recognition Party at the "& Restaurant" in Fiera Milano.
The purpose of the FCSI's awards sponsored by Electrolux Professional was to showcase new products and concepts launched by independent start-ups and to reward the most innovative one.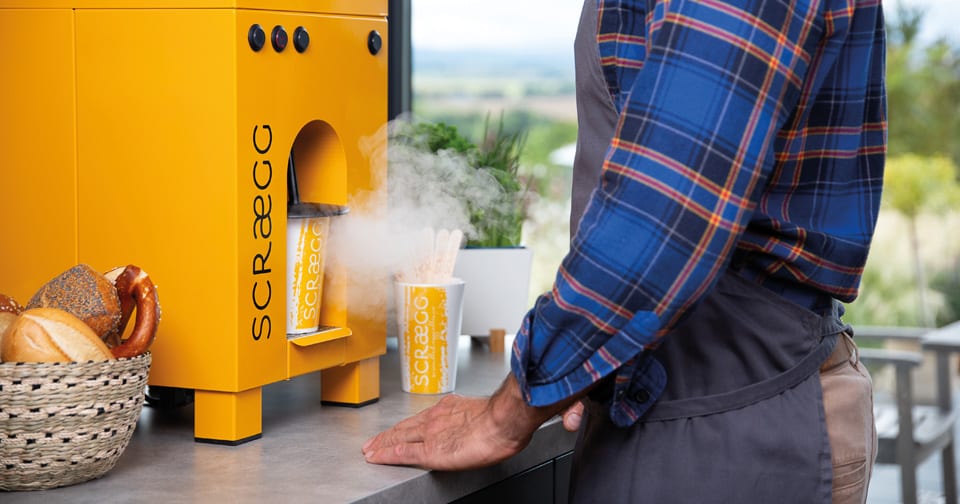 SCRAEGG GmbH was founded in 2018 and is based in Wiesloch near Heidelberg, Germany.
The name SCRAEGG stands for "scrambled eggs", but soon the company started to move from the fastest scrambled egg in the world to a multi-talent appliance offering food services and catering professionals to delight customers to-go or at the table. This is how SCRAEGG Pro was born.
The SCRAEGG Pro unit whisks and heats to 96°C using a patent-pending steam nozzle. In approximately 15 seconds, a delicious scrambled egg with a fluffy, creamy consistency is produced and all without the need for additional oil. It can be prepared with either liquid or fresh eggs. However, SCRAEGG Pro does much more than scrambled eggs, allowing you to prepare small meals in a matter of seconds.
Download the Press Release to discover more about FCSI's  Start Me Up Innovation Awards, SCRAEGG GmbH and Electrolux Professional.
SCRAEGG Pro wins the Start Me Up Innovation Awards
2019-10-21T12:03:04+02:00