Sea Front Di Martino Pasta Bar: a truly innovative concept
In Naples, in the courthouse square, you can find the Sea Front Pasta Bar, a concept invented by Giuseppe Di Martino (a third-generation pasta maker), truly passionate about pasta even prior to being a pasta producer from Gragnano with the Pastificio dei Campi.
Inside, there is a store where you can choose from more than 126 different types of dry pasta, an area where you can take-away spaghetti and, on the second floor, a 26-seat chef's table where you can to try to steal tips and tricks for preparing a perfect pasta directly from the Chef.
The concept is part of a broader project that foresees 25 new openings around the world in the next few years, with the aim of promoting the value of Gragnano pasta IGP (protected geographical indication).
"Our agency, AGI of Michele Apicella, followed the entire project. The most difficult task was to bring the cooking block to the second floor where the restaurant is located. To do this, it was necessary to intervene with a crane, divide the block into two sections to allow it to pass through the only access window and then re-weld it on site once positioned.
From there, it was all downhill, both with regards to the kitchen dedicated to take-away, for which the 900XP range was chosen, as well as for the positioning of the refrigerated cabinets and dishwashing equipment, starting from the green&clean hood type dishwasher," comments Executive Chef Pierpaolo Giorgio.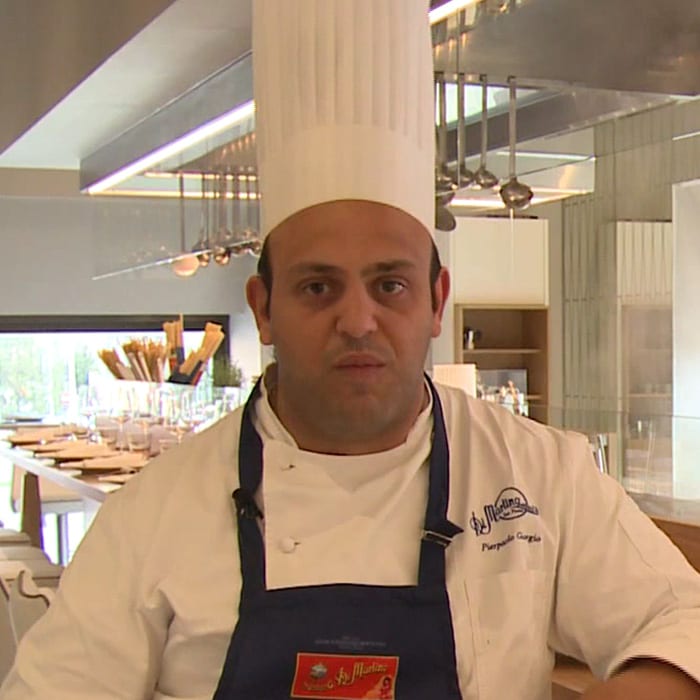 "Why Electrolux Professional?"
Pierpaolo Giorgio – Executive Chef
"The added value of working with a company like Electrolux is to be able to count on the experience and collaboration of the people who represent this brand: they immediately knew how to advise us both during the design phase and during installation."
List of installed equipment:
Sea Front Di Martino Pasta Bar
2019-07-17T10:24:59+02:00