From working life at home, juggling kids and remote meetings, returning to the office and home again – we're all still adjusting to the so-called new normal. We asked three colleagues to share their experience this year.
In February, Stefano Desiderio, Head of IT Business Solutions, and his family were settling into their new home – conveniently situated 100 meters from Stefano's then place of work – the Data Center in Pordenone.
With lockdown enforced days later in Italy, he never got the chance to take advantage of his short commute to the office.
"I adapted pretty quickly to working from home and felt productivity wasn't compromised but after a while I had to re-evaluate how it was going," he says. "Whenever there is a change you have to stop to rethink the way you do things – that was a positive experience for me."
As a father of three, with children aged 7, 13 and 16, the complexity was increased, however, when schools closed. Discipline to distinguish work from family time became part of the routine and, as resident chef of the family, he took an hour out each lunchtime to cook and be with his children.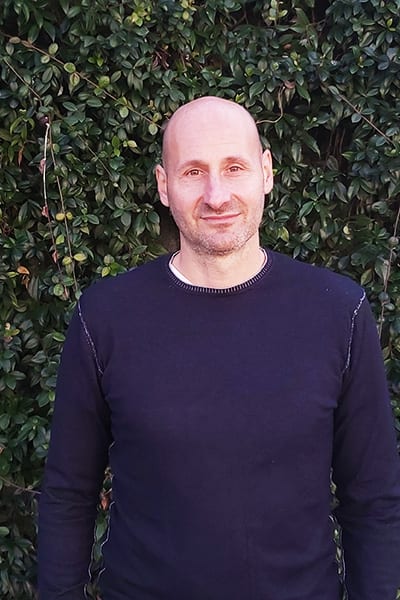 What, more meetings?
When it came to managing his team remotely, he decided to up the number of meetings and virtual check-ins. "But we kept them short in length which enabled us to quickly align on priorities with focused discussion," he explains. "People appreciated it because they felt less alone at a time when colleagues were not physically around."
He sees a challenge in maintaining a level of interaction between colleagues as restrictions continue.
"That's especially important for the younger generation in the company who need to spend time with experienced employees in order to grow," he says. "But it goes both ways. I need to be around young people with fresh minds and new ideas who can disrupt the way we have always done our jobs so we need to find new channels to interact."
People used to being on the road with their job have also had to adjust significantly. Take Corey Siegel, Corporate Executive Chef in North America, who relished his weekly travels across the US for pre-sales demonstrations and post-sales training.
The trips came to a swift standstill in March and, while confined to his own kitchen, he reignited his cooking passion by coming up with new recipes. He also needed to find the right ingredients to do his job in the virtual world.
"I invested time in producing digital presentations and training and made a lot of material that could be used remotely. Initially this was for our internal sales team but after some fine tuning it was polished enough to be used with customers."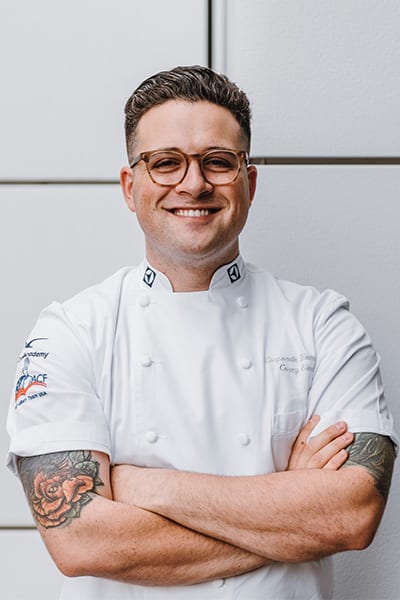 A few months later and Siegel was able to travel again but the hiatus has taught him more about the beauty – and convenience – of digital tools.
"Ideally, there's a balance between demos in person and digital training," he says. "Demos require our senses, from the touch and feel of products to the taste and smell of food being cooked but post-sales digital training which is fast and convenient for chefs who are always very busy."
The ability to do his job this way now makes his work life easier and more effective. "Positive learnings from difficult situations – that's always a good thing."
We're all in this together
Two positives stand out about working life in lockdown for Cristina Zuliani, 360 Innovation-Activation Manager – equality and solidarity. And then there's the challenge of Teams meetings.
"There can be kids playing in the background, dogs barking, Amazon delivery guys ringing at the door, internet connection issues – they're all fairly common," she says. "So, we have become more effective and understanding about other people's needs and circumstances. There's been a lot of respect and positivity when it comes to understanding the pressures of juggling working from home and family – a nice word, a smile and a lot of sharing have become important."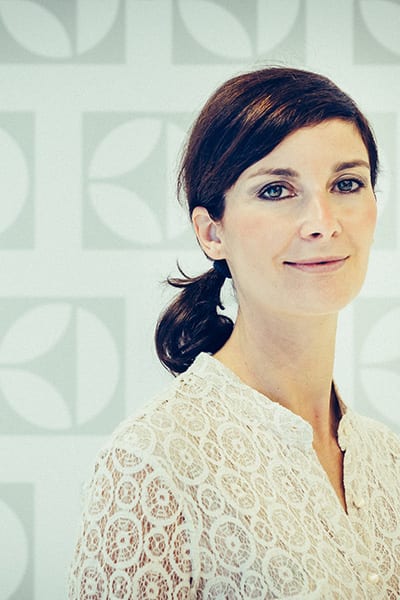 With two children aged 5 and 7, Zuliani admits working remotely has been tough sometimes, with children vying for mom and dad's attention while deadlines are looming.
"Of course, many colleagues and friends were in the same situation and I felt a lot of mutual support and solidarity," she adds. "And regardless of gender, job or seniority, the pandemic and lockdown life has presented its challenges for everyone – not only families but for people living alone."
People of Professional: Stories on working life in lockdown and beyond
2021-01-05T10:34:21+02:00