We here at Electrolux Professional are proud to offer food solutions to a wide range of kitchens across the country, but we are especially proud of the role we are playing in improving the operations of K-12 (kindergarten through 12th grade) school cafeterias across the country. 
It is our passion to focus on playing a part in improving the school food service industry, with an overarching goal and mission on improving the nutrition and wellbeing of schoolchildren nationwide. 
It is our belief that if food service specialists in school cafeterias have the equipment necessary for making their job less difficult and more efficient, school meals will be tastier and healthier. As a result, children's nutrition will improve across the nation. This is what our K-12 food service solutions create. 
Electrolux Professional's professional kitchen products have become favorites of those working in K-12 school food service environments. These include cutting-edge products such as the Skyline Cook and Chill, our Pressure Braising Pan, and SpeeDelight. 
Read on to learn more about these products, which are perfect for a school kitchen.
SkyLine Cook & Chill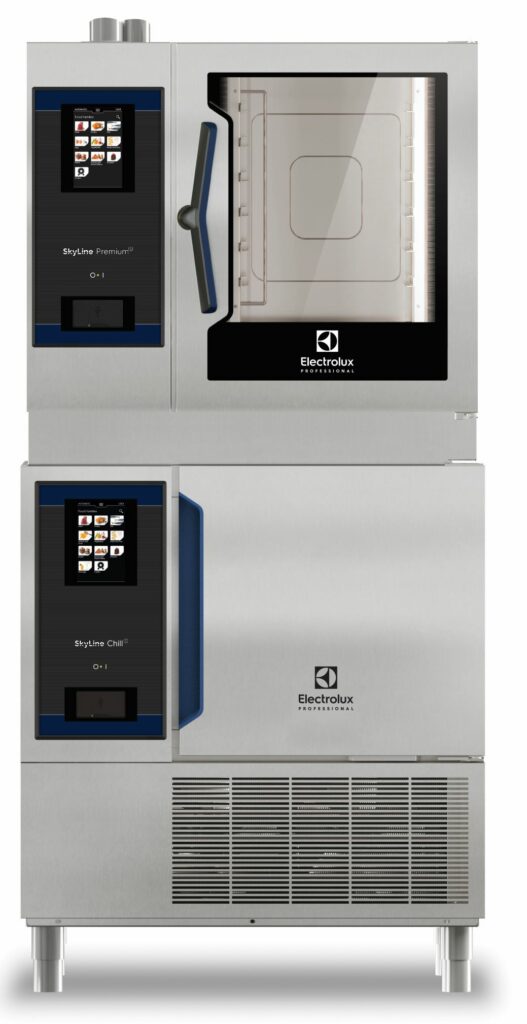 Recognized as a game changing, cook-and-chill solution for the professional kitchen, the Electrolux Professional Skyline Cook and Chill helps synchronize the activity of multiple ovens and chillers in the kitchen setting. 
The bedrock of this solution is a communication between the ovens and chillers. For example, when something in the oven is getting close to needing chilling, the chiller will be alerted, and will begin preparations. What this brings food service operators is a much more time-efficient and productive cooking experience, perfect for hectic food service environments in schools. 
Having the capability of heating and chilling in a coordinated fashion ensures a better experience for both students (customers) and kitchen staff. The Electrolux Professional
Skyline Cook and Chill solution helps educational institutions everywhere support reliable, safe food prep operations. 
For more information about the Skyline Cook and Chill solution for school food service operations, please review this product brochure. 
Pressure Braising Pan
School kitchens need to cook a lot of food in a very short amount of time, which is why our pressure braising pans fit right into that setting. Electrolux Professional pressure braising pans are especially durable and flexible, while allowing for precise temperature control. 
The unbeatable productivity you'll experience with these pressure braising pans make them a sure bet for an efficient school kitchen operation. And for anyone looking to save time and money in the kitchen, while delivering good food that keeps students happy (quickly!), look no further than the Electrolux Professional pressure braising pan. Check out the full product catalog on our website.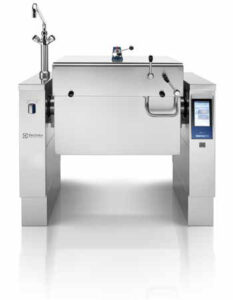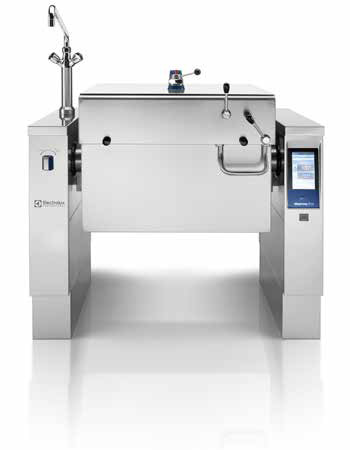 SpeeDelight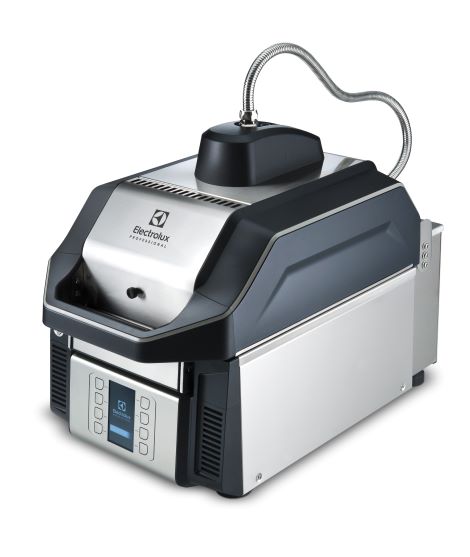 Electrolux Professional's SpeeDelight solution is a sandwich-making grill providing unparalleled cooking speed without sacrificing deliciousness. In other words, it's the perfect kitchen tool for serving a crowd of hungry kids! 
An award-winning cooking solution, SpeeDelight combines three cooking technologies — contact plates, infrared radiation, and microwaves. The smart combination of direct and indirect cooking methods not only eliminates the risk of undercooked food, but finishes every food item to perfection. Thanks in part to a self-adjusting plate, SpeeDelight positions food just right for timely and delicious delivery! 
This amazing tool eliminates the dreaded possibility of burning food items in a busy kitchen setting, as well. That all thanks to SpeeDelight's "Has Your Back" feature, which automatically pops the lid as soon as the food is done cooking. 
Click here for a more in-depth description of the SpeeDelight professional kitchen solution.
Connecting the School Nutrition Industry Through Revolutionary Solutions
Electrolux Professional is pleased to be attending the School Nutrition Event of the Year! If you are part of the school nutrition industry, we hope to see you at the 2022 School Nutrition Association Annual National Conference, where Electrolux Professional will be connecting, educating, and learning with over 50,000 professionals from across the industry!

Interested in learning more about our solutions? Get in touch with one of our experts today!
Electrolux Professional Offers K-12 Solutions to School Food Service Specialists Around the Country
2022-07-06T16:28:29+00:00