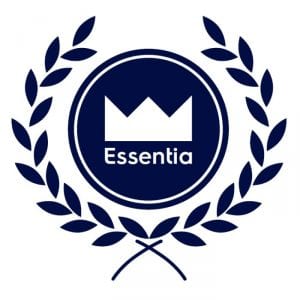 Essentia.
Teamed to serve you. Anytime, anywhere
The heart of customer service
Essentia elevates Customer Care to a new level. A dedicated service that becomes foremost for your competitive advantage.
From the moment of installation to the end of any equipment life time, we stand ready with comprehensive maintenance agreements based on our extensive knowledge, heritage and many years of designing kitchen, laundry and beverage equipment.
Discover Essentia
Providing you with the support you need, taking care of your processes with a reliable service network, a range of tailored-made exclusive services and an innovative technology.
Performance
Elevate your standards
A maintenance program designed to ensure warranty conditions with consistent and optimum operating performance.
Premium
Priority response with included labor
Enhances the Performance Service Agreement with the added advantage of included labor costs for reactive field interventions, in conjunction with a 25% discount on preventative maintenance kits. Premium plans also enjoy expedited next day air shipping.
Excellence
Fully inclusive support at a fixed cost
An extended warranty, maintenance and response program to reduce and resolve any unexpected issues. It provides you with a reassurance that your costs are fixed at an all-inclusive price, supporting compliance with relevant regulatory requirements, protecting your staff, customers and your business.
Find out more on Essentia
Essentia Customer Care
2016-06-01T13:56:56+00:00