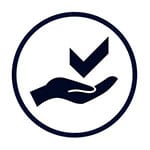 Why register your products?
Thank you for purchasing Electrolux Professional commercial food service and laundry products.
By registering your products today, you will be helping us provide you with our best possible customer care. Our Specialists will always be there to support you in your daily business and to make sure that you will get the Professional Excellence that you need.
Product Registration
2017-05-16T13:16:21+00:00