Ingredients
3 each – Eggplant Slices (cooking in oil on the griddle)
100 g – Goat Cheese
100 g – Cooked Mushrooms
100 g – Cooked Spinach (chopped)
10 g – Lemon Zest
100 g – Tomato Sauce
1 Basil Sprig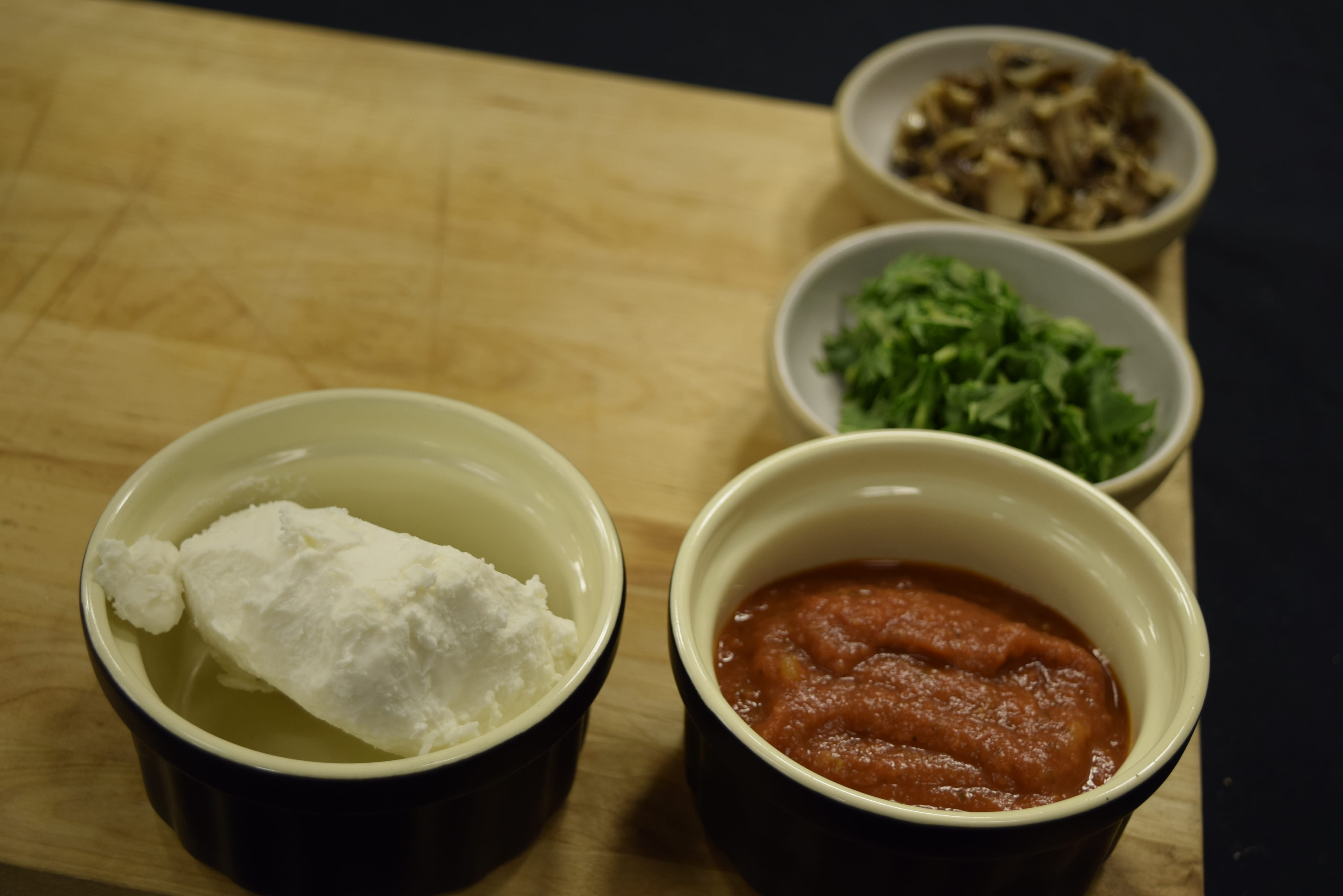 Procedure
Using the SpeeDelight, set the top plate temperature at 480°F, set the bottom plate temperature at 460°F, set the total time for 30 seconds, set the microwave for 30 seconds, set the before/after as before, turn flex on and set food temperature at 145°F.
With a dry towel, push the top cooking plate of the SpeeDelight all the way up.
Combine the goat cheese, mushrooms, spinach and lemon zest to make the filling and season with a little salt and pepper.
Add some filling into the larger end of the eggplant and roll the eggplant around it.
Add tomato sauce to the bottom of the oven proof ceramic container.
Add the involtinis on top and cook them in the SpeeDelight.
Finish with a sprig of basil and serve.
Eggplant Involtini
2017-09-19T15:46:59+00:00