Pasta Cookers
and Re-thermalizer
Make the best use of your time.
Use a commercial pasta cooker instead of a pot of boiling water over an open flame.
With a pasta cooker, you no longer need to pour your pasta into a strainer in your sink.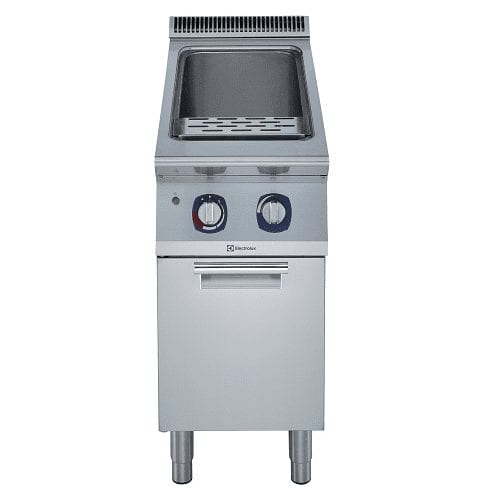 Freestanding Re-thermalizer
Easy to use electronic control panel and two program cycles available: default re-therm program and "Searing" program.
Electric Freestanding Rethermalizer well equipped and with a dedicated temperature sensor to control the water temperature.
Discover what our pasta cookers can do for your business:
Pasta Cookers – 700XP & 900XP
2016-12-01T16:25:21+00:00