Electrolux Professional is your OnE Trusted Partner – now more than ever
Our world has changed, and we know the impact on many of our customers has been tremendous. In these uncertain times Electrolux Professional is here for you.
Electrolux Professional is a global leader in the industry providing food, beverage, and laundry equipment to our customers. As member of the global community of hospitality and laundry professionals we are proud to support you in this unprecedented time. Be assured that we have put substantial efforts and resources into managing this uncertain situation in order to safeguard the needs of our customers. We have taken precautionary measures to ensure business continuity for our customers including:

Inventory planning and management adjusted to mitigate supply chain disruptions.
Stock levels increased in major warehouses and decentralized to local warehouses to ensure products close to our customers and ready to ship.
Customer Care and Technical Services are operating as normal and committed to providing continuous support.
Steps to ensure safety and
prolong performance during inactive periods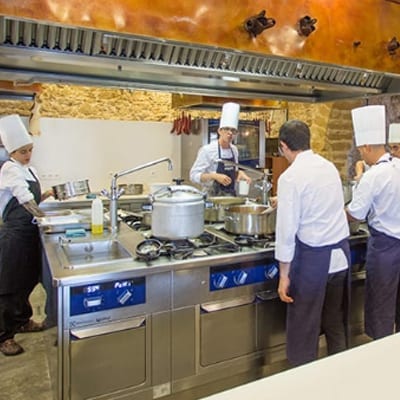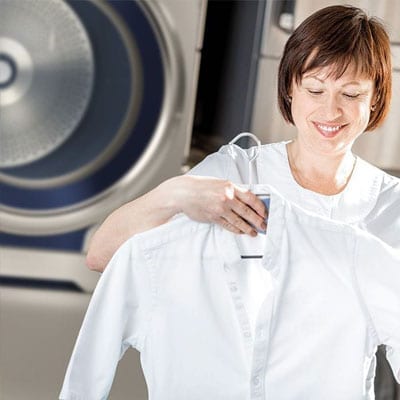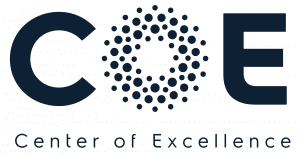 Sessions on Food Service, Laundry, Beverage
and our Innovative Assistance Services


The safety and well-being of our employees, customers, and partners remains our top priority. As the Coronavirus (COVID-19) situation evolves we will continue to adjust, adapt, and move forward.
For 100 years, we have served our customers in the best of times and in the worst of times. In those 100 years our customers have relied on us when so much was unreliable. Electrolux Professional remains your OnE trusted partner making your work-life easier, more profitable – and truly sustainable every day.
Close to our customers especially in emergencies
Fighting against hunger in North Carolina:
The mission of Feed NC
Every night, people in almost 630,000 North Carolina households don't have enough to eat. North Carolina has the eighth highest rate of food insecurity in the nation. A food-secure household means that all members of the home have access to enough healthy and nutritious food to support an active and healthy lifestyle. 
With more than 450 regular volunteers, serving about 150 guests each day, Feed NC's mission is more than providing a hot meal. In order to help Feed NC on managing their food supply, storage, preparation, and meal distribution, Electrolux Professional North America donated solutions for refrigeration (including blast chilling) and dishwashing. We want to help fight against the cycle of hunger and poverty.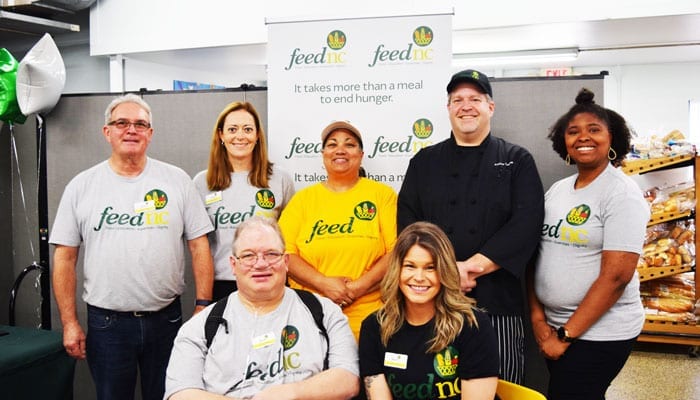 How to get your garments washed with Social Distance:
Join the story of two passionate Laundrette co-founders
When meeting with these two young ladies, your first thought is truly on  fashionistas  rather than laundrette owners. And fashion was that brought them to NYC years ago working for prestigious fashion magazines and coming from Germany where everyone is used to have his/her own washer at home. After experiencing the first "oh my god, my white dress is grey" moment, they took a decision to provide high-end laundry service to their neighborhood. Their entrepreneurship and belief in a 5-star customer service model took Corinna and Theresa Williams to a truly sustainable business that was fully equipped with Electrolux Professional high-performing washers and dryers. 
Facing stay-at-home regulations and people's fear of meeting a crowd in the laundromat, the co-founders of Celsious have been proactive. They are only open for drop-offs and collections now, and also offering priority booking for anyone on the front lines, workers in essential services, the immunocompromised, those 65 years or older, and families with small children. On top, they're providing useful advice on taking care of garments when washing them at home. In addition, Corinna and Theresa have set up a Laundry Love fund at Celsious for New York neighbors who have been financially impacted by COVID-19.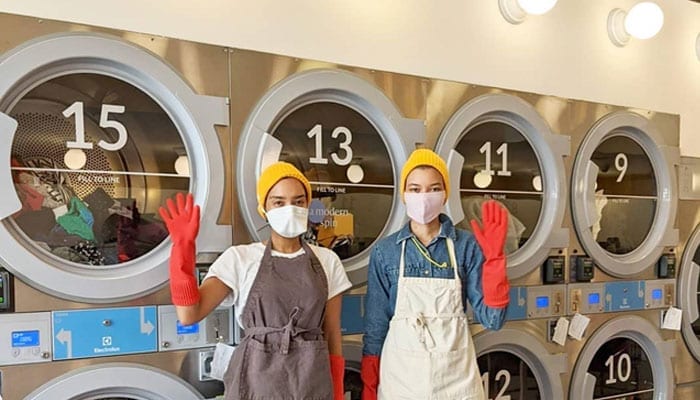 Keeping a family-owned suburban deli alive : Mrs. Marty's Deli
Broomall, Pennsylvania, US
Being well known as "Home of the Original Brisket Hoagie" and its Jewish specialties, Mrs. Marty's Deli looked at the pandemic from a different angle. Switching quickly towards drive through and take away made them rethink their menu adding frozen drinks for the upcoming warmer spring/summer period. The I-Pro 2 Frozen Granita dispenser, with its double insulated bowls, allows it to stand up well to rising temperatures. 
The I-Pro 2 is the perfect solution for the company's menu expansion as it's able to quickly mix and freeze a variety of different frozen treats. With the full support of our local partners Corsi and Associates Foodservice Consultants, the Deli is gaining profitability day by day – even during limited opening hours.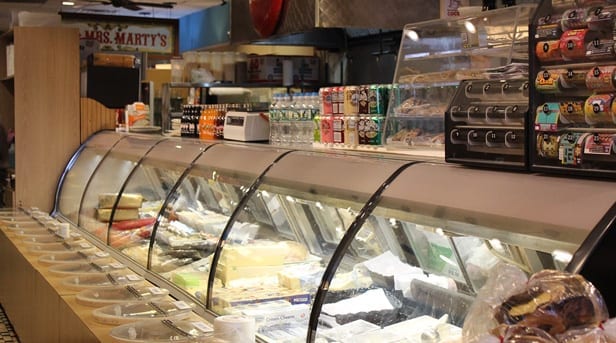 Source: Marty's Deli website
Moving mountains in hygiene for Dominican Republic Hospitals with Barrier Laundries
Santo Domingo has first-rate private hospitals and clinics with top-notch technology and amenities. This is also true for the Dominican Republic's other major city, Santiago. Their staff is mostly bilingual and highly educated (mainly in the United States). These hospitals will perform organ transplants and other major surgeries. When it came to lifting the standards, the government played a key role in funding most advanced healthcare concept – and landed at Electrolux Professional. 
Educated by our key consultants trained in our factories in Troyes, the President himself was giving direction towards ultimate hygiene and safety for newly build Hospital Cities. As a result, hospital concepts were rethought during construction and built around the concept of Electrolux's barrier laundry "Laundry Cycle Management". 
Join us on an impressive journey through first-class hospitals: Hospital Docente Universitario Dario Contreras, Hospital Jaime Mota de Barahona, Hospital Clínico Quirúrgico, Hospital Materno Infantil – the result of a 360 relationship between Electrolux Professional experts, partners delivering turnkey solutions and service providers not letting faith decide over anything.
Consistently transferring knowledge to our partners Calmaquip and SEMINSA, being close to them 24/7, created a team of ultimate trust in the brand, the people, and the future together.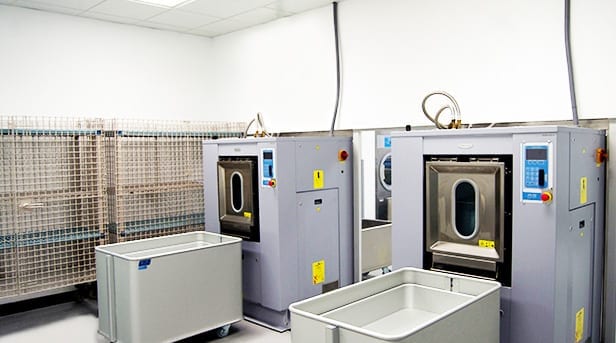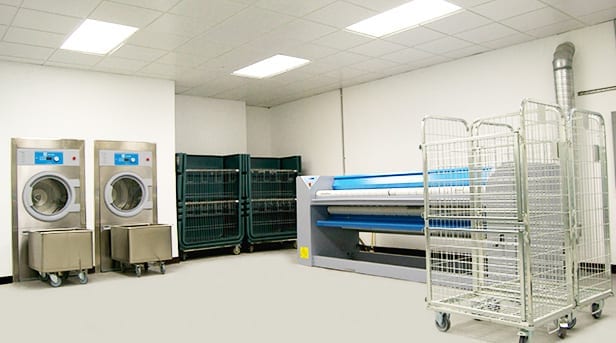 Source: Electrolux Professional Internal
New COVID-19 Hospital in Moscow
Starting beginning of March with Russian government's plan to build a new hospital for COVID-19 treatment, the main challenge was the timing: one month! Building on our strength to be global experts with strong local presence and capabilities, our teams simply rolled up their sleeves working at matching the urgent needs in Moscow with stock and quick availability of equipment in European factories. In only 3 days, we were able to already specify the most performing Hygiene Laundry package. After a few adjustments, final validations and consolidation of equipment at our hub in Sweden, 2 truckloads of laundry equipment left on March 24th with destination Moscow. Delivered to site on April 1st and supported by our Electrolux Professional Service Partner and our own Service Engineers on site, installation is now completed making Russia better equipped to face the crisis.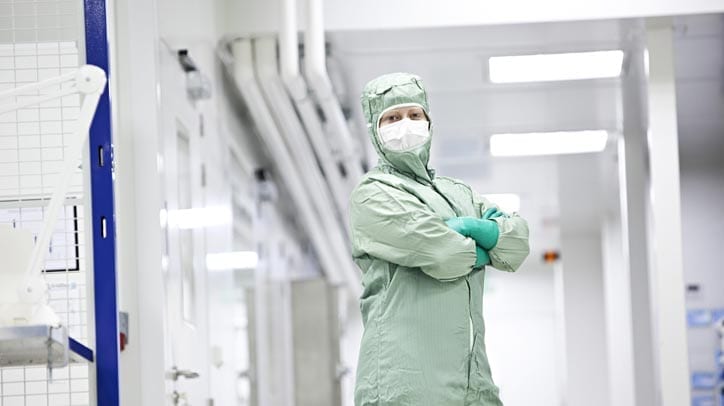 Source: Electrolux Professional internal
"Centre Hospitalier Régional Universitaire" – Lille
The laundry at "Centre Hospitalier Régional Universitaire" de Lille (CHRU) started operations in 1983 with a capacity of minimum 18.000 kg of linen per day, mainly via tunnel washers.  In 2007, they relied on the Electrolux Professional Barrier solution to process all laundry not compatible with Continuous Batch Washing.
In the context of COVID-19, the CHRU decided to disinfect all linen potentially contaminated by the virus in separate Washer Extractors before washing some in the tunnels. Due to rapid increase of volume, there was an urgent need of a third 70 kg Barrier Washer. The Electrolux Professional team ensured availability and transport of equipment in time while the CHRU completed the seamless workflow from onloading the truck to installation and water connection. Our technical partner GSCE enabled the « go-live » of operations on April 3rd.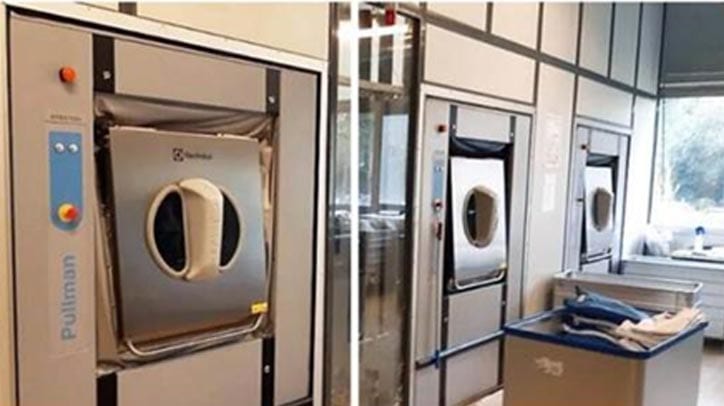 Source: Electrolux Professional internal
Being part of OnE makes the difference
for customers and our own people. 
Contact us for more information about our services
Supporting Customers through the Coronavirus Crisis
2020-05-05T15:50:20+00:00